Welp we're just a month away from closing out 2017, and if this year is any indication, 2018 should be all kinds of interesting. 😉
Here's what we've been up to over at Legion HQ for the last month…
Black Friday was insane!
Seriously.
We knew it would go well but it blew our expectations away. We had back-to-back highest-ever (sales) days and a highest-ever month, so THANK YOU to everyone who supported us by shopping and spreading the word. You're amazing. 🙂
We launched our Performance line of workout shirts.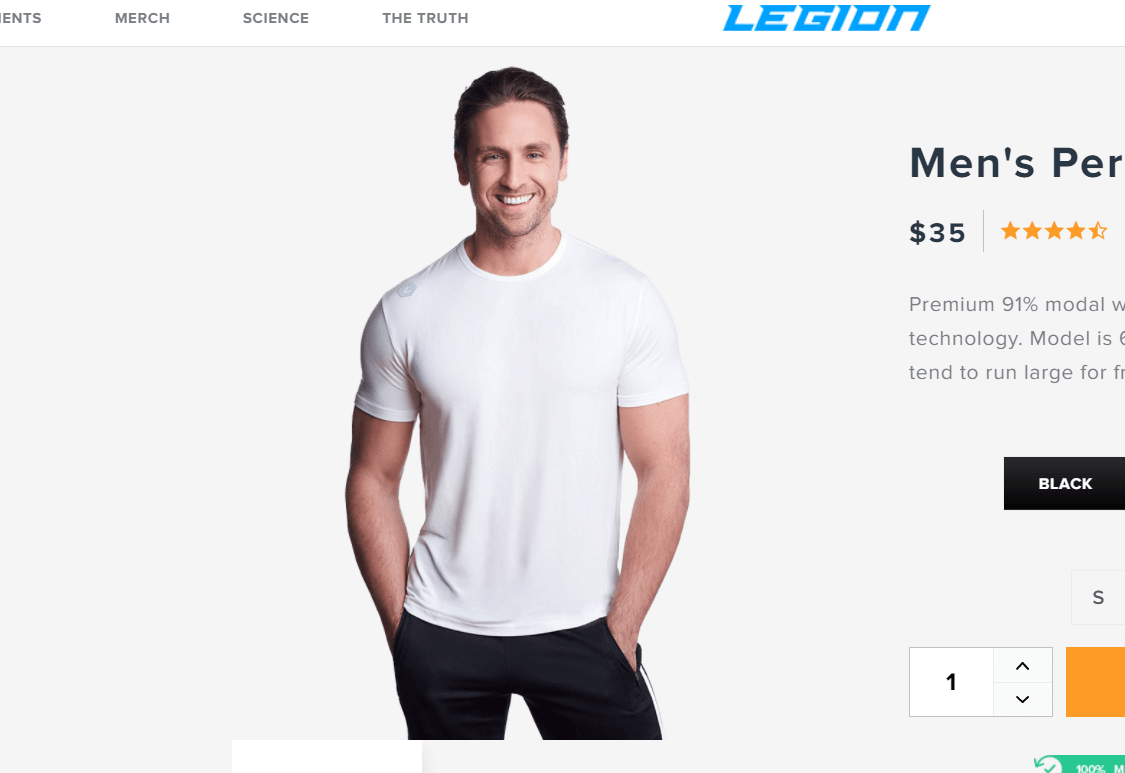 These are high-end, form-fitting, and moisture-wicking workout shirts made from premium fabrics and infused with silver elements to eliminate odors.
Click the link(s) below to check them out and let me know what you think!
MEN'S ⇒ https://legionathletics.com/products/merch/mens-performance-crew/
WOMEN'S ⇒ https://legionathletics.com/products/merch/womens-performance-racerback/
Find the Perfect Supplements for You in Just 60 Seconds
You don't need supplements to build muscle, lose fat, and get healthy. But the right ones can help. Take this quiz to learn which ones are best for you.
Take the Quiz
A bunch of new merch is right around the corner.
We're just a few weeks away from unveiling a number of goodies including new shirts, a hat, gym bag, and more!
Our newest product ASCEND was a smash hit.
People have been asking us to make a nootropic for at least a year now, and as much as we wanted to oblige, we didn't want to rush the formulation. We wanted to give it the time it needed to be truly outstanding, and we believe we've knocked it out of the park.
Not only did we completely sell out of our first run in just a few weeks, the reviews have already started rolling in and people are loving it. Click here to see for yourself!
(And in case you're wondering, ASCEND should be back in stock in February. We're very sorry for the wait but we shouldn't run out of stock like this again any time in the foreseeable future.)
The "clean bulking" study we're funding is coming together nicely.
We're funding a study that's going to investigate how the size of a caloric surplus affects (or fails to affect) muscle and strength gain in experienced weightlifters, and hopefully provide insight on how to get the most out of your "lean bulks."
This study is going to be headed up by several of the scientists on our advisory board, and they've just about wrapped the design up, which means that research should get underway early next year!
Alrighty, that's it for now!
Thanks again for all of your support, and if you're half as excited for everything we have in store as I am, share this article on Facebook, Twitter, Pinterest, or wherever your favorite online hangout is.