Although many oils have a place in your cooking, there's one that I personally use and always have on hand. It's light in taste, rich in flavor, low in saturated fats, and high in monounsaturated fats.
What's this wonder oil I speak so highly of?
Say hello to avocado oil.
It's my new favorite healthy oil and my current go-to for a myriad of healthy dishes. Avocado oil is so versatile, and to show you all the different ways you can use it, I've compiled a list of 20 different uses, tips, and tricks for you to try out.
Substitute Butter
1. In Baking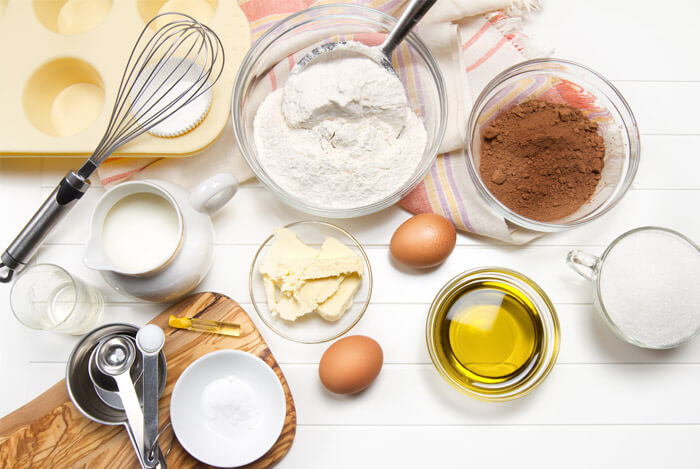 If you're a health conscious baker like me, you're probably always on the hunt to find healthier substitutes to make decadent desserts less sinful.
That's how I first learned about avocado oil.
When a recipe calls for butter, you can swap out the solid yellow stick for avocado oil without ruining the texture or taste of your treat. In fact, you may even find that your favorite recipes taste better without butter.
I decided to take this butter swap a step further – and I'm glad I did.
2. Over Popcorn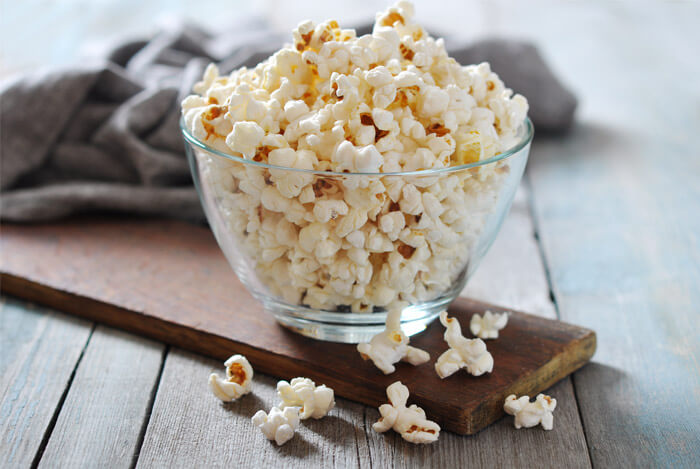 When I get that salty potato chip craving, I like to reach for popcorn.
But, I only buy the whole kernels now and I cook and season the popcorn myself. It's fun, and allows you to make sure that your popcorn is a bit more macro friendly.
That's where avocado oil comes in.
It's rich, buttery taste gives me just enough flavor so I don't feel like I'm missing out on the good stuff, but using avocado oil keeps my health goals in check.
I do have to caution you that a little bit goes a long way with avocado oil. After all, it's still an oil rich in fats, albeit healthy fats, but still fats nonetheless.
3. Spread on Toast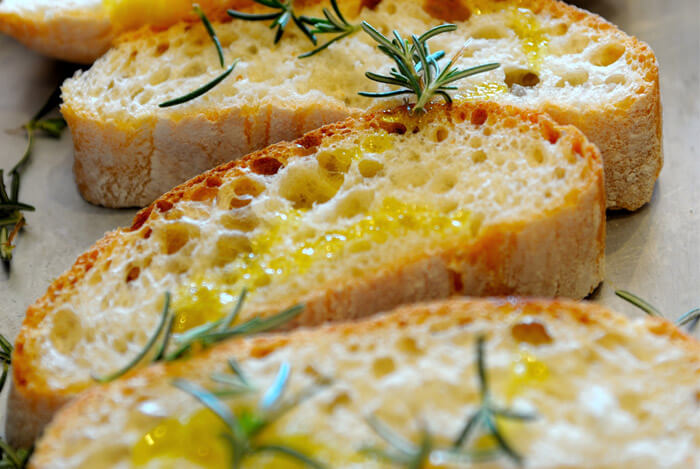 Avocado oil can be a great butter replacement for everyday things like toast.
Instead of piling on pats of butter or fruit flavored jams, I drizzle a bit of avocado oil on my toast with a side of eggs and I have a healthy breakfast in just a few minutes.
If I want something sweeter for breakfast, I'll drizzle the oil on the toast and sprinkle on some cinnamon.
Similar to butter, avocado oil is also a perfect swap for both coconut oil and extra virgin olive oil.
Find the Perfect Supplements for You in Just 60 Seconds
You don't need supplements to build muscle, lose fat, and get healthy. But the right ones can help. Take this quiz to learn which ones are best for you.
Take the Quiz
Substitute for Cooking Oil
4. Coconut Oil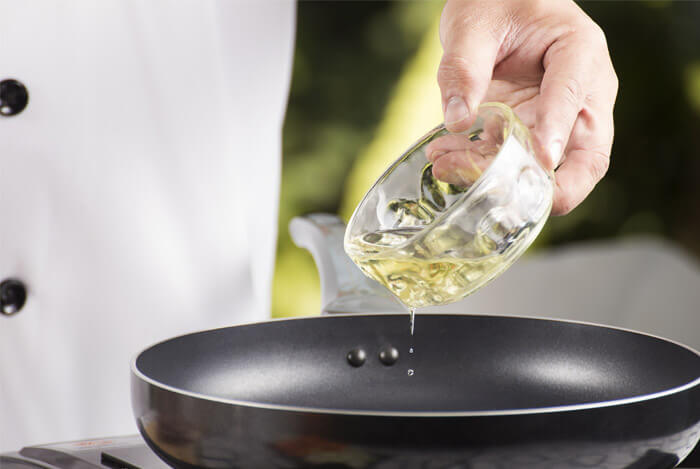 As much as I love coconut oil, I always feel like a strong coconut flavor permeates whatever I cook it with.
Sometimes this can be a good way to elevate a recipe, but other times it just adds a weird dimension that doesn't always work well with my dish's other flavors.
By swapping avocado oil in recipes that call for coconut oil, I'm able to keep the heart healthy benefits without change in flavor.
Avocado oil also works well as a replacement for extra virgin olive oil.
5. Extra Virgin Olive Oil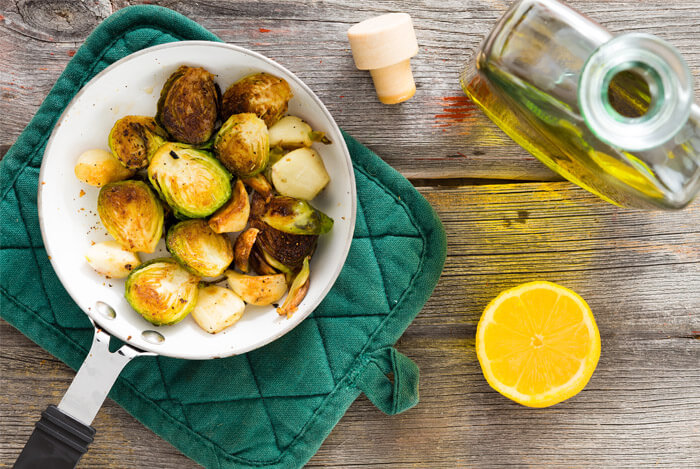 Like olive oil, avocado oil is high in monounsaturated fat and can be used as a replacement for olive oil in almost anything.
Dressings & Condiments
6. Salad Dressings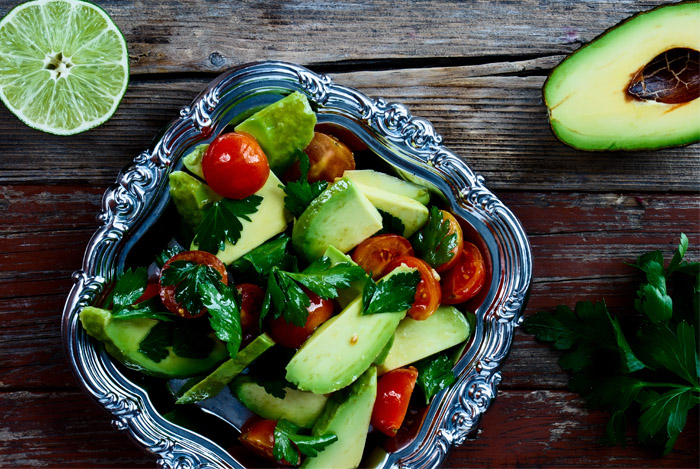 Balsamic vinaigrette is one of my favorite salad dressings. However, sometimes I crave the flavor of a nice oil and vinegar.
When these cravings arise, I turn to avocado oil instead of extra virgin olive oil. I could not love it any more.
It balances out the tart balsamic flavor and I find it to be very light and delicious.
Speaking of cravings, how about mayonnaise?
7. Mayo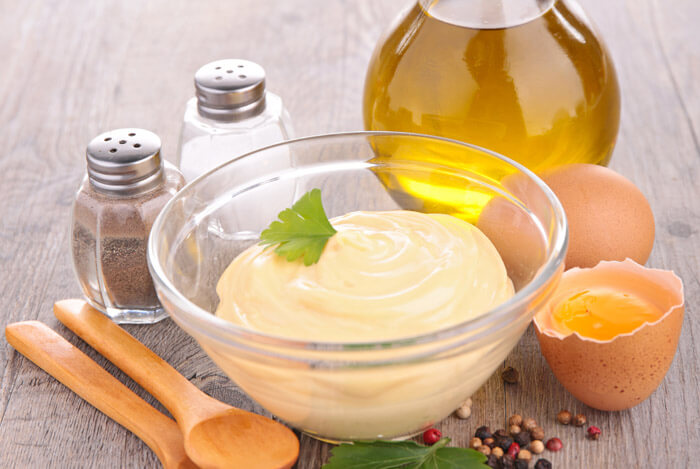 I've tried substituting whole avocados for mayonnaise, and although it technically works, I prefer the flavor in this Paleo mayo recipe, which just so happens to call for avocado oil.
Many of the Paleo mayo recipes I've found require the use of an emulsifier and don't work as well with a blender. This can be a complete hassle, so now I only use the recipe below from Nom Nom Paleo, it's simply much easier.
You won't need a blender for this recipe, but you'll still get that creamy mayo texture you're jonesing for.
Combine the following ingredients in a bowl:
1 large egg yolk
¼ teaspoon salt
¼ teaspoon Dijon mustard
1 ½ teaspoons lemon juice (I only use freshly squeezed lemon juice)
Next, slowly add ¾ cup of avocado oil while you whisk away.
Once I figured out how easy and tasty this avocado oil mayonnaise was, I decided to take it a step further and get creative by making an aioli dipping sauce.
8. Spiced Aioli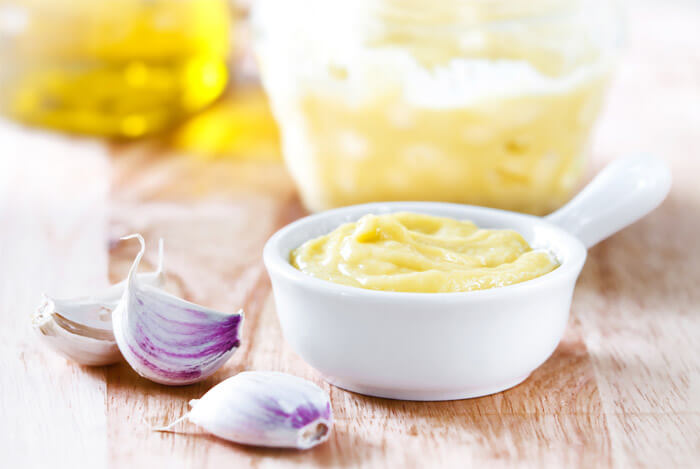 Since it's so simple I swear by Avocado Amore's aioli recipe as a good starting point. You probably have most of the fresh ingredients on hand, and if you don't, they are easy to source on your next shopping trip.
Here's what you'll need:
1 avocado
1 garlic clove
2 teaspoons of lemon juice
A handful of basil leaves
Salt and pepper
⅛ cup of avocado oil
Blend all of the ingredients together except the avocado oil. Just like the mayonnaise recipe, add the oil to the blended mixture slowly until you achieve a creamy texture.
You can dip almost anything in this delicious sauce. It also keeps well in the refrigerator for several days in case you need to make some ahead of time.
For an even easier dipping sauce, you should try infusing your avocado oil with herbs.
9. Herb Infused Oil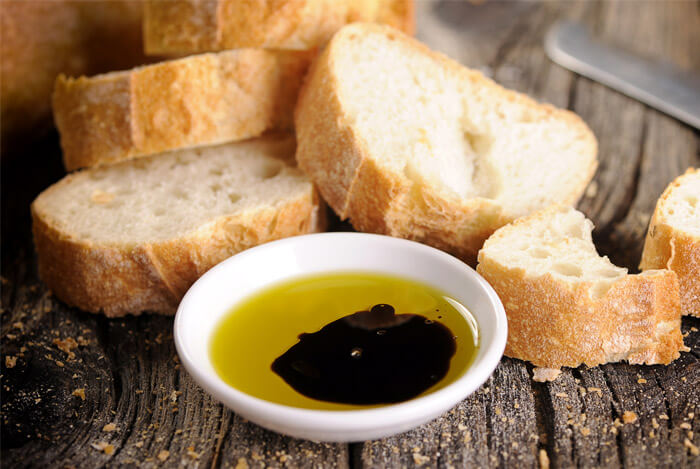 Here's the simplest mix for herb infusing oil:
Combine a little balsamic vinegar with avocado oil, dried Italian herbs like oregano and basil, and finish off with some freshly cracked black pepper.
Dip your crusty bread in this oil or drizzle it over a nice piece of grilled fish.
Did you know you can also swap avocado oil for eggs in breaded and baked dishes?
Cooking
10. Egg Swap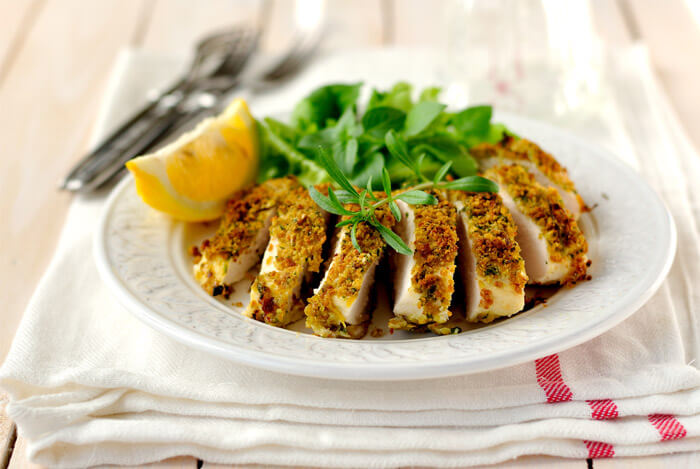 If fried foods are your guilty pleasure, this swap will do wonders for you.
Let's say you love fried chicken. Instead of dipping your chicken in an egg wash, flour, or breadcrumbs before frying it, you could use this healthier alternative instead.
First, give your chicken a dip in avocado oil. Then roll the chicken in breadcrumbs and bake in the oven. By baking the chicken instead of frying it, you won't be consuming as much of the oil, yet you'll still have that crunchy chicken taste.
Of course, you could always drop the breadcrumbs and use avocado oil as a marinade.
Thanks to the fact that avocado oil withstands high heat, it's perfect for grilling, stir frying, or pan searing.
11. Marinade for Grilling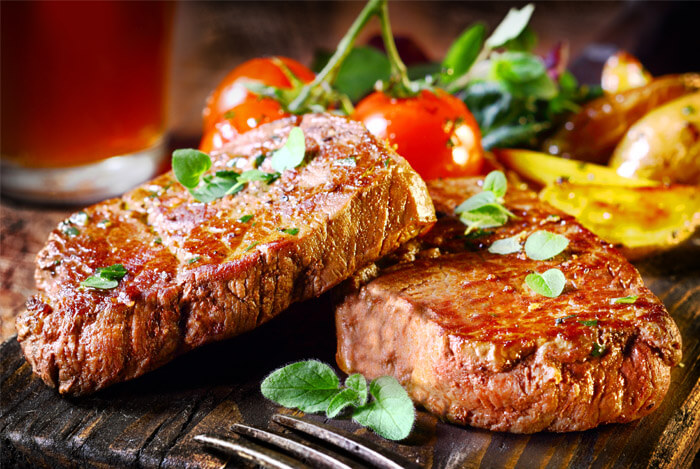 Unless you use the right marinade, grilling at high temperatures can leave your meat dry and tasteless.
By using an oil that can take the heat, your delicious grilled dinner will retain its moisture while absorbing the juicy, buttery flavor from the avocado oil.
Before grilling, I'll stick some fresh seafood or chicken in a Ziploc bag with some avocado oil and spices. I'll let this baby marinate for about two hours in the refrigerator. Of course, if you're short on time even leaving it for 5-10 minutes can make a big difference.
After marinating the meat, all I have to do is grill up the meat, discard the remaining oil marinade, and figure out what veggies to serve alongside my yummy meal.
12. Grilled Veggies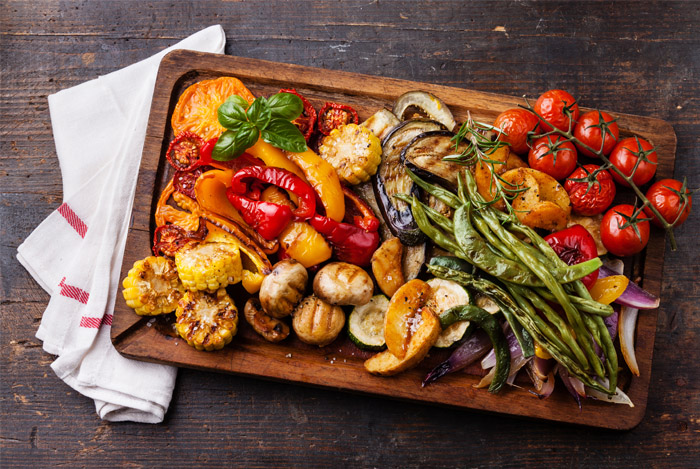 Meats aren't the only food that tastes better on the grill with avocado oil.
There's nothing better than drizzling avocado oil directly over grilled veggies.
13. Stir Fry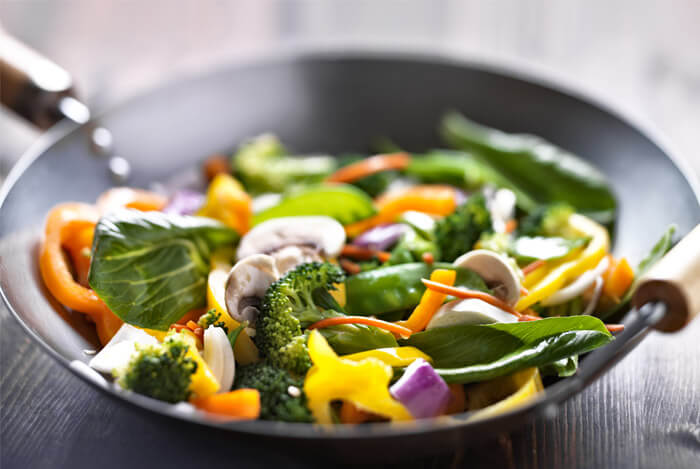 When I first learned how to make stir frys, I was told to use peanut oil since it can also withstand the high heat.
Now that I know avocado oil works well with the stir frys' high heat, and has a rich buttery taste, it's the only oil I use for them.
As much as I love stir frys, it can be a pain dealing with a huge wok and all the cleanup. When I'm only preparing dinner for two, I prefer to pan sear my meat.
And avocado oil works well when pan searing, too.
14. Pair with Light Meats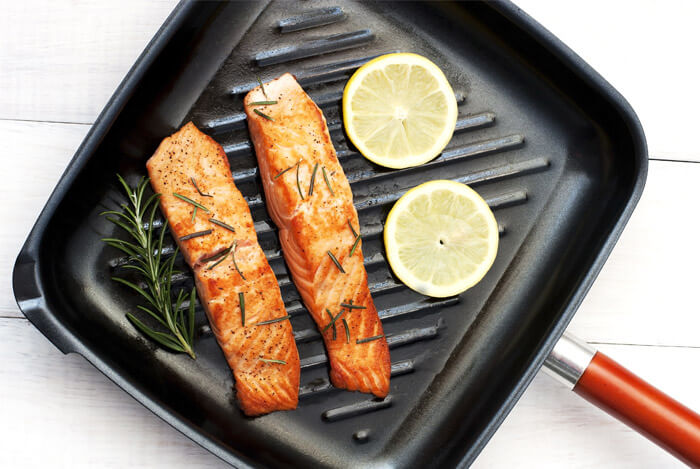 Since avocado oil is a lighter tasting oil, I like to pair it with meat like chicken and white fish like tilapia or scallops.
I'll pan sear both sides of the meat so I have a golden or light brown color on the outside and a delicious buttery flavor inside.
This method gives me the feeling of eating a rich buttery sauce without all of the extra fat.
The last way I use avocado oil is as a drizzle on pizza, bread, fruit, and soups.
Find the Best Diet for You in Just 60 Seconds
How many calories should you eat? What about "macros?" What foods should you eat? Take our 60-second quiz to get science-based answers to these questions and more.
Take the Quiz
Use as a Drizzle.
15. Over Pizza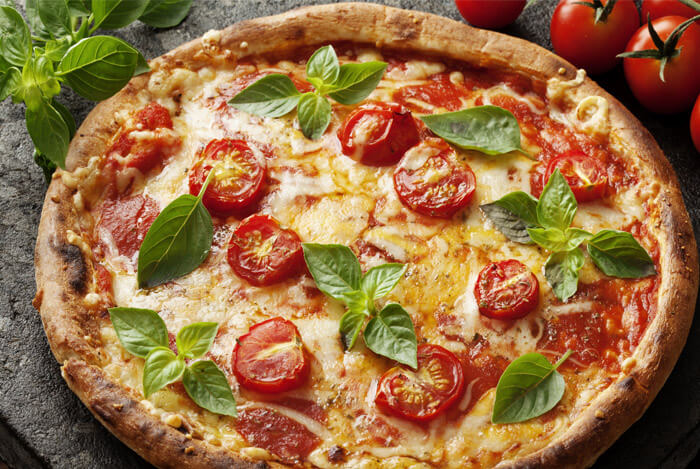 When I say that I like to drizzle avocado oil on pizza, I'm not referring to a regular, heavily greased takeout pizza. If you're in the mood for a lighter pizza, take a flatbread and load it up with fresh garlic, a sprinkle of part-skim mozzarella, and a drizzle of avocado oil.
The flavors mesh together really well and satisfy my pizza craving without derailing my healthy diet.
16. Fruit Salad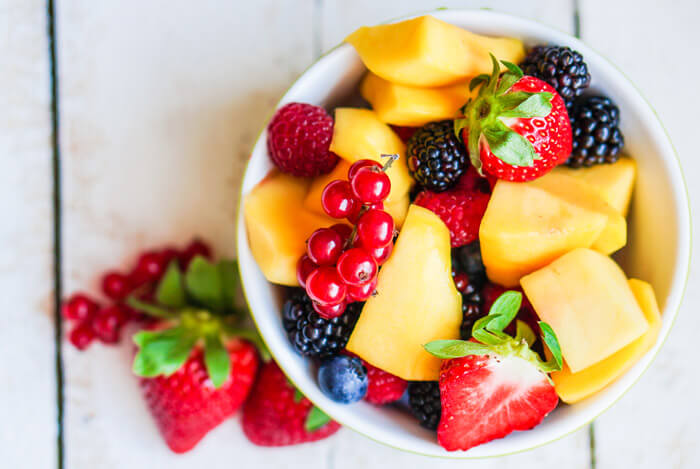 You may be asking yourself, "Why would anyone drizzle oil on fruit?"
But trust me on this one. A drizzle of avocado oil on fruit is nothing short of delicious.
Skip the traditional fruit from your standard fruit salad here and stick to sweet fruit mixed with savory elements. The sweetness in fruit is complemented deliciously by avocado oil.
Here's my favorite fruit salad:
Mix watermelon and low-fat feta cheese over a bed of spinach. Then drizzle your avocado oil over the top. This is the perfect summertime salad since it's light and refreshing.
I also like to pair my salads with a hearty cup of soup so I'm filled up, and it's a great way to sneak in a double dose of veggies at the same time.
17. Soups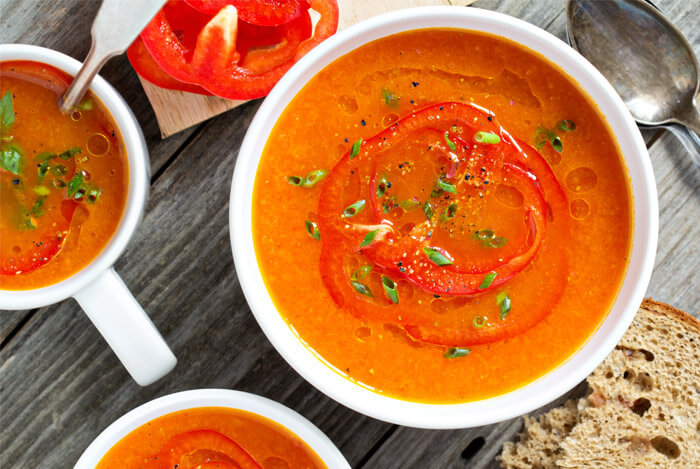 To kick up your soup's flavor a notch, drizzle a tiny bit of avocado oil right over the top. The buttery flavor starts seeping through the rest of the soup and creates a richness that keeps me from having to add pre-packaged crackers.
For Your Skin
18. Reduce Sun Damage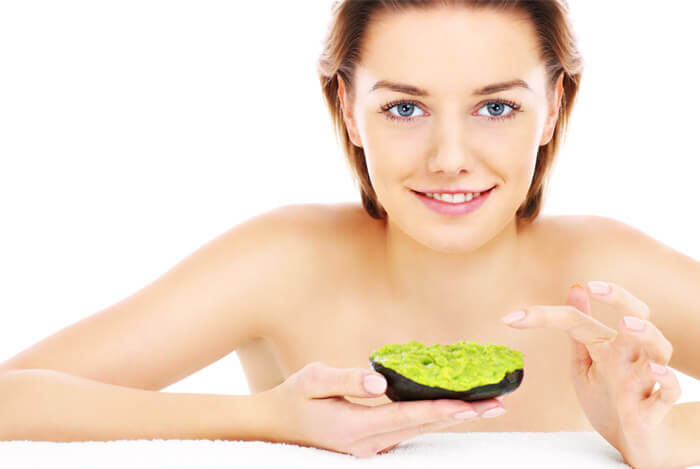 Any natural oil can double as a weak form of sunscreen. If you'd rather use a completely natural alternative to the stuff you can find in the drugstore, avocado oil is a good choice.
19. Leave-In Conditioner
This is one of my close friends best kept hair secrets. I was talking to her recently and she shared her tips so I could pass them onto you.
She uses a dime-sized amount of avocado oil on freshly showered hair as a leave-in conditioner and she says she never has to deal with a dry, itchy scalp. Plus, she said it gives her hair just enough shine and feels super soft.
There's no research on this, but if you want to give it a shot, why not?
Some Nutritionists Charge Hundreds of Dollars for This Diet "Hack" . . .
. . . and it's yours for free. Take our 60-second quiz and learn exactly how many calories you should eat, what your "macros" should be, what foods are best for you, and more.
Take the Quiz
20. Dry Scalp Treatment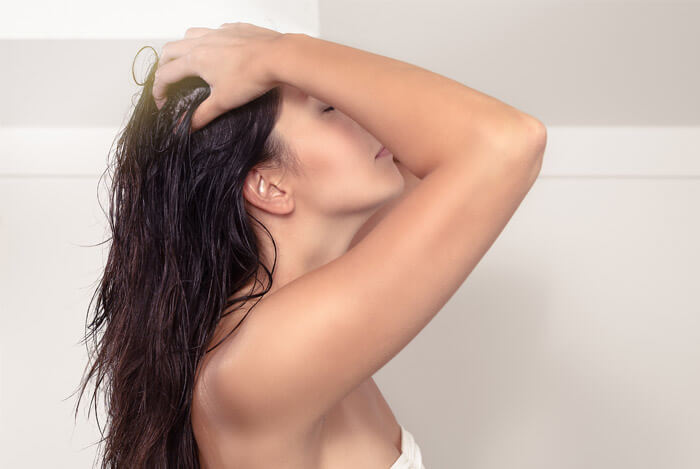 If you want to take your leave-in conditioner to the next level of spa treatment for your scalp, you can deep condition with avocado oil in the shower. Right after shampooing, rub the avocado oil into your scalp and let it sit for a few minutes before rinsing it out.
Most lotions include some form of oil, so this can work in a similar way.
From baking and grilling to lotions and leave-in conditioners, I hope I've opened you up to seeing just how versatile avocado oil really can be. It's one of the healthiest oils I keep on hand. And I love surprising my friends and family with its delicious, unexpected flavor, and myriad of natural health uses.
What's your take on using avocado oil? Have anything else you'd like to share? Let me know in the comments below!