15 Awesome Atkins Meal Plans
The Atkins diet has been around for decades now, and it doesn't appear to be going anywhere soon. In the past, I've discussed the topic at length, detailing the strong support for Atkins, along with the opposition to it.
Because of the huge amount of information out there on the web, people seeking to try it for the health benefits it promises may be a little overwhelmed. And, since it's carefully structured in four distinct phases, some people find it difficult to adapt to.
Realizing this, I knew that people needed a simpler way to understand Atkins. That's why I've compiled these 15 awesome Atkins meal plans for the different phases of the diet so you can achieve weight loss success.
I don't typically recommend extremely low-carb diets, as research generally supports a more moderate approach. However, if you have your heart set on trying this diet, the following are some helpful meal plans to make the process easier.
Induction Phase Meal Plans
During the first phase of Atkins, you'll be consuming 4 to 6 ounces of protein at least three times a day, and will be cutting carb intake to a very low 20 grams per day.
Many of these recipes are calculated for multiple servings, so be advised against eating everything you make. They're all so delicious that you may be tempted to.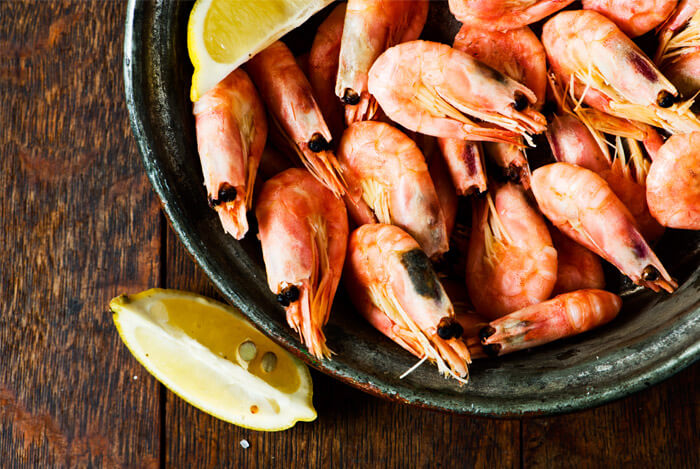 This shrimp salad will provide you with an awesome 18 grams of protein, and can be eaten either as a main dish or as a side dish to another high-protein, low-carb main dish.
Ingredients
4 tablespoon olive oil
2 tablespoon lemon juice
50 grams fennel
1 avocado
200 grams large prawns
3 spring onion
100 grams rocket/argula leaves
Directions
Make the dressing by mixing the oil and citrus juices together in a small bowl with some salt and pepper, then set aside.
In a bowl, toss all the other ingredients, except the rocket, with half of the dressing.
Scatter the rocket leaves into bowls, pile the salad into the center, then drizzle with the remaining dressing just before serving.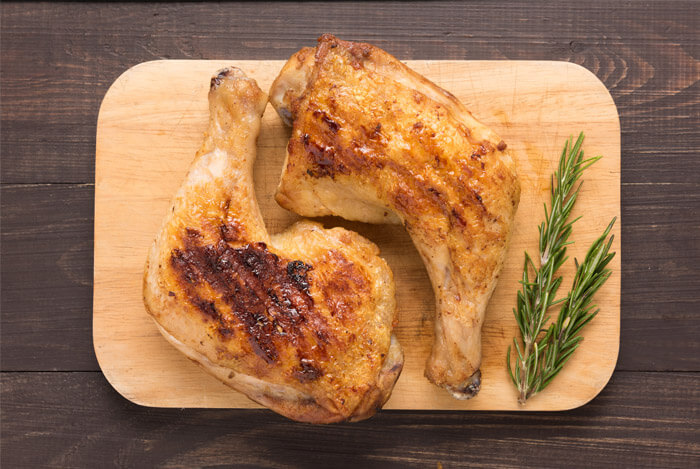 Warning: this recipe will be hot.
Serrano chiles are actually hotter than jalapenos, so use caution when preparing it. Try a taste of the salsa before adding too much of it to your chicken. But, if you're like me and you can't get enough of spicy foods, you'll love it.
Ingredients
Salsa:
¼ Hass avocado, pit removed
¼ cup chopped fresh tomatillos
2 ½ sprigs cilantro
⅛ cup roasted garlic* (about 10 cloves)
1 tablespoon red wine vinegar
¼ cup water
1 Serrano chiles, seeded and roughly chopped
⅛ small red onion, diced
Salt, to taste
Chicken:
1 small chicken legs with thighs, excess fat removed but skin intact
⅛ teaspoon salt, or to taste
⅛ teaspoon ground black pepper, or to taste
¾ tablespoon virgin olive oil
1 sprigs cilantro
Directions
Place the avocado, tomatillos, cilantro, roasted garlic, vinegar, water and chiles in a blender; purée just until smooth. Transfer to a bowl and fold in onion and salt. Set aside.
Heat oven to 350˚F.
Sprinkle the chicken with salt and pepper.
Heat the oil in a large ovenproof sauté pan or skillet over medium-high heat. Add the chicken legs with skin side down and sear for 1–2 minutes until golden-brown. Flip the chicken, transfer skillet to the oven and bake uncovered for 15-20 minutes until just done. (Juices will run clear.)
Place one chicken leg on each plate and spoon one-quarter of the salsa around each plate and on the chicken. Garnish each with a sprig of cilantro.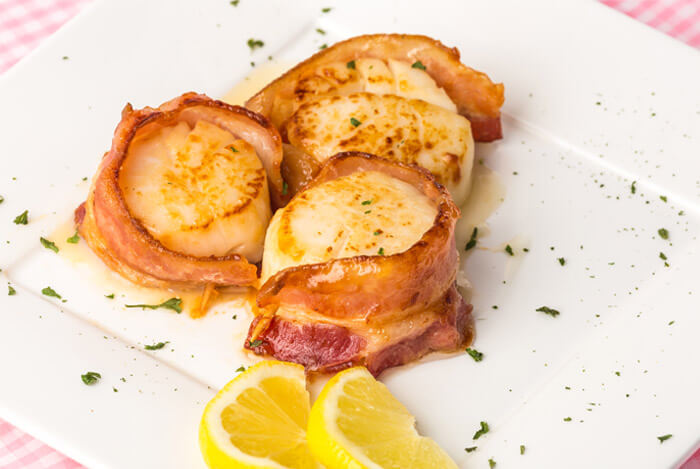 I don't need to tell you how much love the Atkins diet gets for including bacon among its list of acceptable foods. This recipe can make a full meal or a great snack. I mean, come on, it's bacon.
Ingredients
20 bacon (buy the best quality)
20 large raw scallops
3 tablespoon lemon juice
1 teaspoon salt
1 teaspoon black pepper
Directions
Preheat the grill to medium. Sprinkle the prepared scallops with the lemon juice. Season with salt and pepper.
Stretch the bacon a little, then wrap one piece around each scallop. Run a toothpick through the bacon and scallop to keep the bacon in place.
Cook under the grill for 5 minutes. Remove the scallops, turn, and cook for another 5 minutes or until cooked through.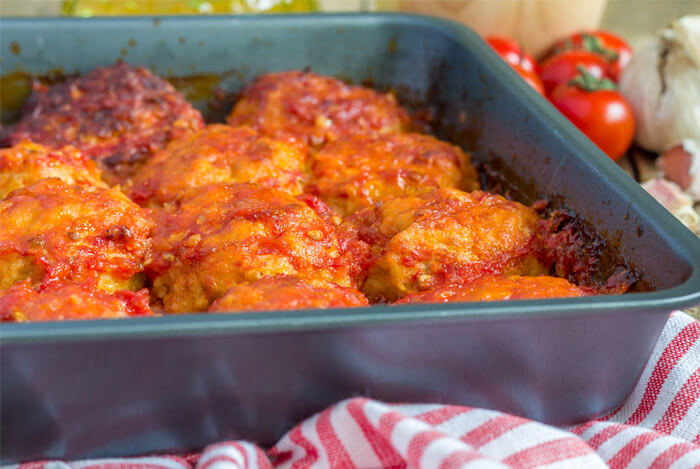 I often consider the meatball. Not really anything particular about them. Not their shape, taste, or consistency, but their simplicity and how little I actually eat them. And how rarely I actually go out thinking: Today, I want some meatballs.
But on Atkins, meatballs are a sure way to get a lot of protein in one place.
Ingredients
1 lb. ground chicken
1/2 cup pizza sauce – divided
1/4 cup Parmesan – grated
3 Tbs. Italian flat leaf parsley – chopped
1 Tbs. garlic – minced
1/2 tsp. Italian seasoning
1/2 tsp. onion powder
1/2 tsp. garlic salt
1/4 tsp. black pepper
3 oz. Mozzarella cheese
Directions
Preheat oven to 350°.
In a large mixing bowl, combine ground chicken, 2 Tbs. pizza sauce, Parmesan cheese, parsley, garlic, Italian seasoning, onion powder, garlic salt, and black pepper.
Form into 12 equal meatballs.  Bake for 25 minutes, on middle rack in an 8 x 11 baking dish.
Remove from oven, spoon pizza sauce over top of each meatball and top with mozzarella cheese.
Broil on top rack until cheese is melted and golden brown, about 2-3 minutes.
Balance Phase Meal Plans
In the second phase of Atkins, you'll start slowly incorporating more carbs into your diet. Some people choose to increase this to around 80 grams a day, or maybe stick to a low 30 grams. It really depends entirely on your weight loss goals, and what the appropriate balance is for you.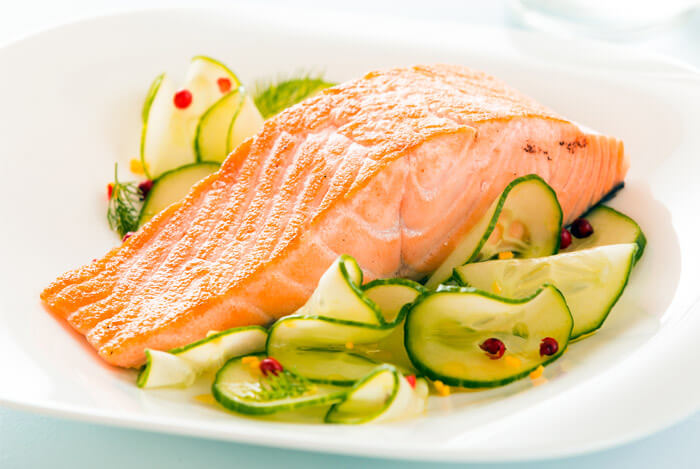 Salmon is pretty amazing in a lot of ways. It can provide you with fantastic omega-3 benefits and has plenty of protein.
Ingredients
½ small seedless (English) cucumbers, cut into ribbons
⅛ teaspoon salt, plus additional for seasoning fish
1⁄16 teaspoon ground black pepper, plus additional for seasoning fish
½ tablespoon unsalted butter, divided
¼ tablespoon virgin olive oil
1 center-cut salmon fillets, 2-inches thick (about 1½ pounds)
½ teaspoon white or rice-wine vinegar
¼ teaspoon fresh tarragon, chopped
⅛ teaspoon granular sugar substitute
Directions
In a large bowl, toss the cucumber ribbons with ½ teaspoon salt and ¼ teaspoon pepper. Set aside.
In a large skillet over medium-high heat, heat half the butter and all the oil. Season fish with salt and pepper, to taste. Place fish flesh side down in skillet and sauté until crisp and brown, about 4 minutes. Flip carefully and sauté for an additional 4 minutes, until just cooked through. Keep fish warm. Wipe out skillet with a paper towel.
Heat remaining butter over medium-high heat. Add cucumber to skillet and sauté stirring occasionally, until heated through, about 2 minutes. Stir in vinegar, tarragon and sugar substitute.
Divide cucumber on four individual serving plates; top each with a piece of salmon.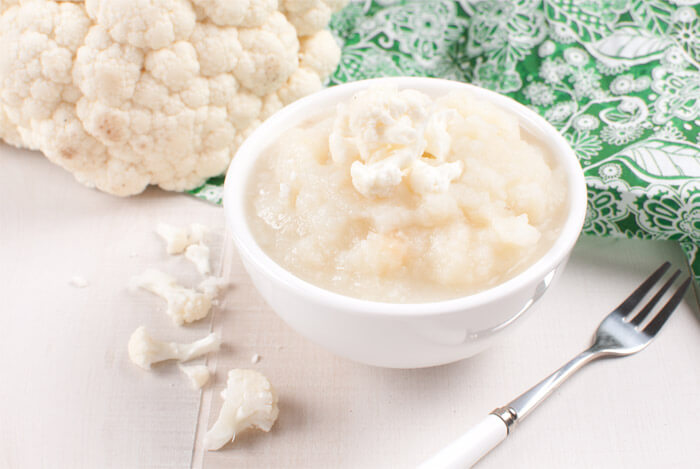 The carb count is starting to grow a little higher here, while still providing a nice protein punch.
This is preferably a side dish to a main course with a higher protein content, but you could still mix and match or add your own toppings like sliced chicken or bacon. Remember, this recipe is for four servings of the dish.
Ingredients
Cauliflower, raw, 1 head, medium (5-6″ dia)
Sour cream, 1/4 cup
Butter, salted, 2 tbsp
Directions
Steam cauliflower until soft.
Place cooked cauliflower in a pot and heat to remove excess moisture.
Puree cauliflower in food processor and add butter and sour cream.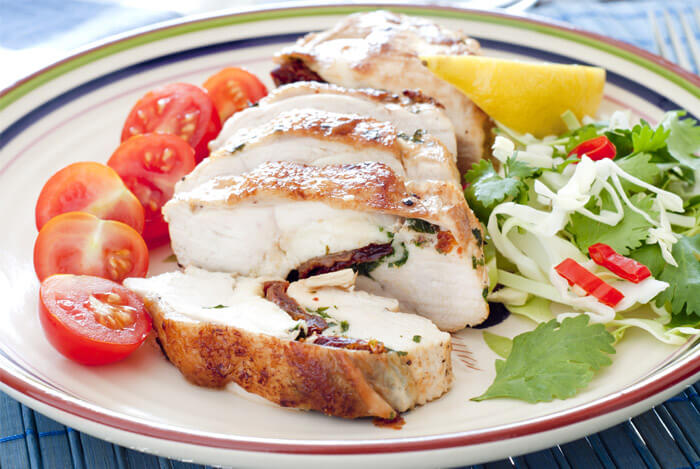 Whoa. That's what I said when I first saw this recipe title. I'll let the ingredients do the talking.
Ingredients
1/3 C sun-dried tomatoes, packed without oil, finely chopped
2 tsp olive oil, divided
1/2 C chopped shallots, divided
1 tsp Splenda
3 garlic cloves, minced
2 1/2 T balsamic vinegar, divided
1/2 C (2 oz) crumbled goat cheese – to cut down on the fat, find the lowest-fat variety
2 T chopped fresh basil
3/4 tsp salt, divided
4 (6-oz) skinless, boneless chicken breast halves
1/8 tsp freshly ground black pepper
3/4 C fat-free, less-sodium chicken broth
1/4 tsp dried thyme
Directions
Heat 1 teaspoon oil in a large nonstick skillet over medium heat. Add 1/3 C shallots, Splenda, and garlic; cook 4 minutes or until lightly browned, stirring frequently. Spoon into a bowl; stir in 1 1/2 tsp vinegar.
Combine chopped tomatoes, shallot mixture, cheese, basil, and 1/4 tsp salt, stirring well.
Cut a horizontal slit through thickest portion of each chicken breast half to form a pocket. Stuff about 2 T cheese mixture into each pocket. Sprinkle chicken evenly with 1/2 tsp salt and black pepper.
Heat 1 tsp oil in pan over medium-high heat. Add chicken; cook 6 minutes on each side or until done. Remove chicken from pan; cover and keep warm. Add broth, remaining shallots, 2 T vinegar, and thyme; bring to a boil. Cook 1 minute or until sauce is slightly thick, stirring constantly. Serve sauce over chicken.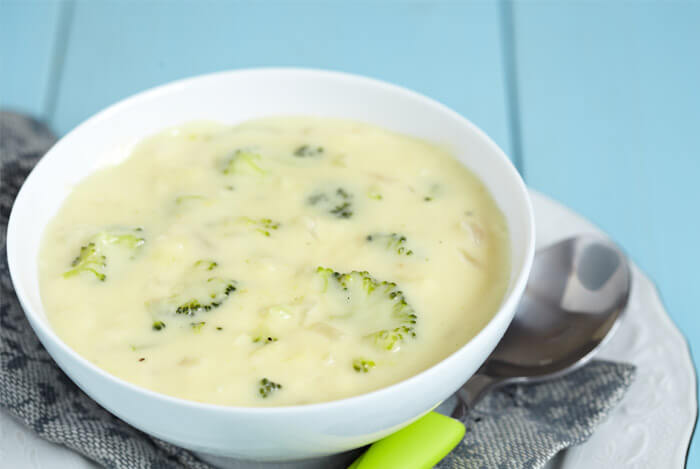 This recipe is one of those prime examples of what makes the Atkins diet so popular among people who want to be able to still enjoy their food.
And the geniuses who devise such meals know how to tweak them in all the right ways to make them still work with your diet. This cheeseburger soup will provide you with 16 grams of protein ad only 4 grams of carbs.
Ingredients
1 lb. grass fed ground beef, lean
2 tsp onion powder
1 tsp basil
3 cups beef broth
1 cup each frozen broccoli, frozen cauliflower
1 1/2 cups half & half
8 oz. shredded cheddar cheese
Directions
Brown ground beef and drain off any fat.
Return to a large pot/dutch oven and add onion powder. Brown a little longer to flavor the meat.
Add beef broth, basil and frozen veggies. Bring to boil and simmer covered about 20 minutes until the veggies are tender.
Add in half and half and then the shredded cheese. Take off heat and stir until cheese is melted.
Fine Tuning Phase Meal Plans
During the third phase of Atkins, you'll be learning to maintain the weight loss you've reached through the other two stages. You'll be steadily increasing your carb intake in small increments and adding more variety of foods to your diet.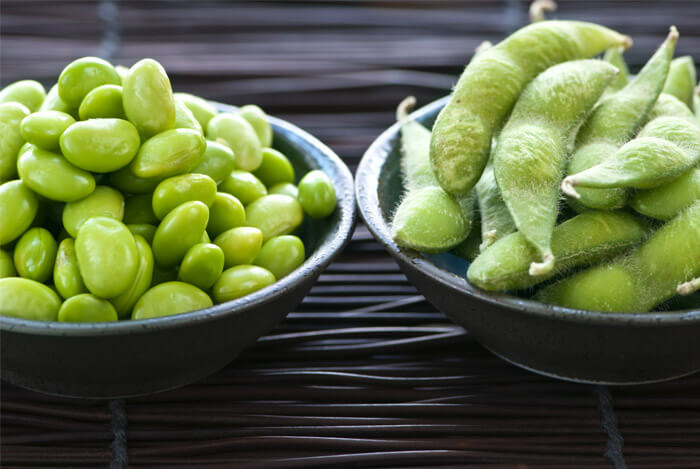 Thanks to the beef, this meal provides a whopping 37.5 grams of protein. And, because of the way you've been steadily increasing your carb intake, the 15.4 grams of carbs you'll eat in this dish should fit fine within your diet structure.
Ingredients
1 medium (4-1/8″ long) scallions or spring onion
1/4 tsp garlic
1/2 tbsp tamari soybean sauce
1/4 tbsp sodium and sugar free rice vinegar
1/4 tsp toasted sesame oil
1/8 tsp sucralose based sweetener (sugar substitute)
4 1/4 oz beef top sirloin (trimmed to 1/8″ fat, choice grade)
1/8 tsp curry powder
1/16 tsp ginger (ground)
1/2 tbsp canola vegetable oil
3/4 cup spring mix salad
1/4 medium (approx 2-3/4″ long, 2-1/2″ dia) red sweet pepper
2 ozs water chestnuts
1/2 cup shelled edamame
Directions
Mix green onions, garlic, soy sauce, rice wine vinegar, sesame oil and sugar substitute in a small bowl.  Pour half into a resealable plastic bag; add steak and marinate overnight in the refrigerator.
To remaining soy sauce mixture, add curry powder and ground ginger.  Heat canola oil in a large skillet over high heat until very hot.
Drain beef and discard marinade; quickly stir-fry beef 2 to 3 minutes in hot oil.  Transfer to a large mixing bowl.   Add salad greens, bell pepper, water chestnuts, edamame and reserved soy dressing.  Toss to coat.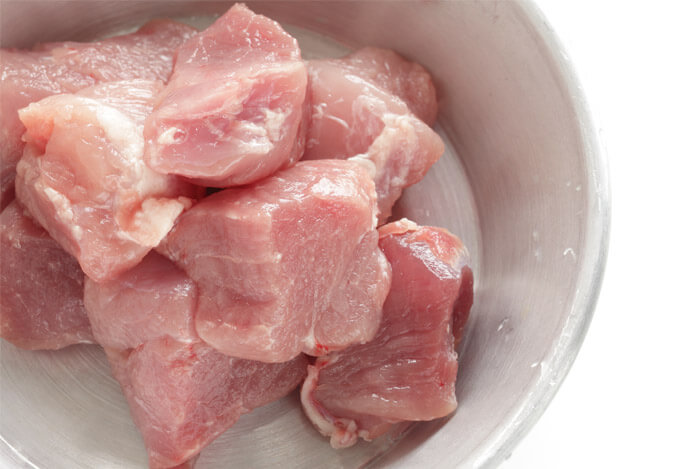 At 24 grams of protein and 19 grams of carbs, you might want to watch to make sure you only get a single serving (the recipe makes four servings), but if you play your cards right, this recipe will fit easily within your phase 3 days.
Ingredients
2 tbs. olive oil
1 lb. pork tenderloin, cut into 1″ cubes
½ large onion, chopped
2 cloves garlic, minced
½ tsp. cumin
½ tsp. cinnamon
2 c. vegetable broth
1 can (15 oz.) diced tomatoes, undrained
1 can (4 oz.) chopped green chilies, drained
½ tsp. black pepper
1 small butternut squash (about 2 lbs.), peeled, seeded and cut into 1″ cubes
1 small zucchini, peeled and cut into ½" slices
1 small red bell pepper, cut into thin strips
¼ c. whole blanched almonds, ground
Directions
Heat oil in Dutch oven over high heat.
Add pork, onion, garlic, cumin and cinnamon.
Cook for 5 minutes, stirring, until pork is lightly browned.
Add broth, tomatoes, chilies and black pepper; bring to a boil.
Reduce heat to low.
Cover and simmer for about 20 minutes, stirring occasionally.
Stir in squash, zucchini and bell pepper; cover and simmer for about 1 hour or until squash is soft.
Stir in ground almonds.
Cover and simmer for 5 minutes.
Continue simmering until thickened slightly.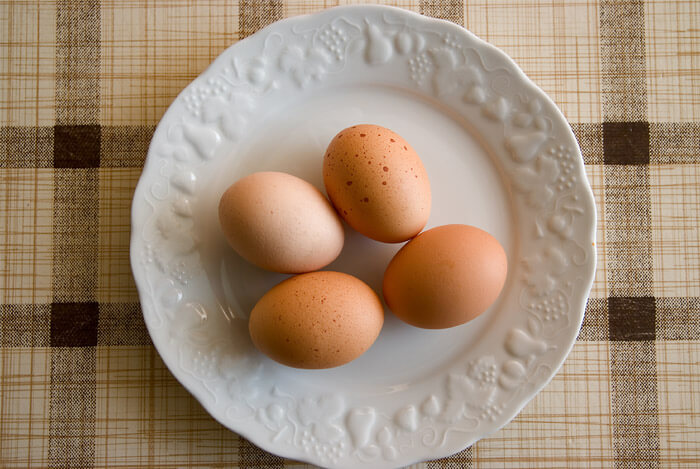 I don't know about you, but just reading that title makes my mouth water. For an awesome Atkins breakfast, this omelet is a phenomenal way to start your day with a startling 33 grams of protein and only 6.4 carbs.
Ingredients
1/2 fruit without skin and seed California avocados
3 medium (4-1/8″ long) scallions or spring onions
1 medium whole (2-3/5″ dia) red tomato
1 oz cilantro
1/2 pepper jalapeno peppers
4 large egg (whole)
1 fl oz tap water
1 tbsp unsalted butter stick
3 medium slice (yield after cooking) bacon
1 tbsp fresh lime juice
1 cup shredded Monterey jack cheese
Directions
Prepare salsa: Chop the tomatoes; finely chop the green onions and jalapeno (de-seed if you would like less heat).  In small bowl, combine tomato, green onions, jalapeño, cilantro and lime juice and mix well. Season to taste with salt and pepper. Set aside.
In medium bowl, whisk eggs with water and season with salt and pepper.  Prepare bacon, cook thoroughly, crumble and set aside.
Melt half the butter in a small nonstick skillet over medium-high heat. When foam subsides, add half the egg mixture. Tilt pan to coat bottom and cook 1 minute, until almost set. Sprinkle half the omelet with half the crumbled bacon, avocado and cheese and cook 1 minute.
Fold empty half of omelet over filling and slide omelet onto a plate. Keep warm.
Repeat with remaining butter, egg mixture, bacon, avocado and cheese. Serve with salsa.
Lifetime Maintenance Phase Meal Plans
Once you've reached phase 4 of the Atkins diet, you've already successfully reached your weight loss goals and figured out how to maintain them in the short term.
But this phase can last the rest of your life. That's why it's so important to have completed the other phases and to have gained the appropriate understanding of what foods work best for your health. You have to know what meals work best for you.
So, for the final phase, here are some recipes that should fit perfectly within the guidelines of your maintenance goals.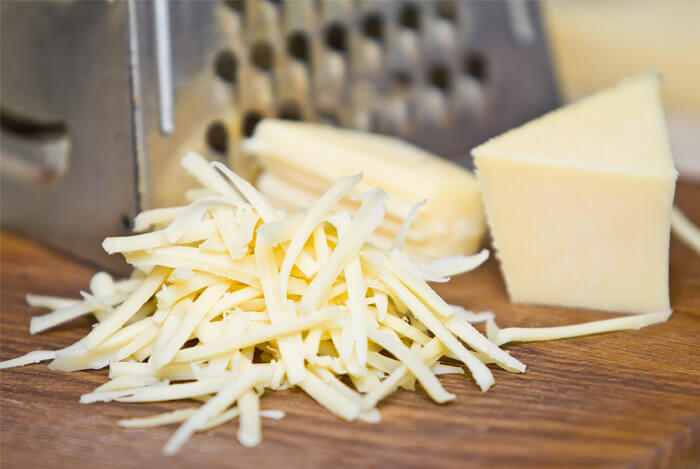 This interesting dish will provide your body with 20 grams of protein and 16 grams of carbs, at a low 245 calories.
It'll fit nicely on any breakfast table, and will kick start your day and tickle your fancy for fascinatingly textured foods.
Ingredients
5 slices low-carbohydrate bread, cubed (about 3 ½ cups)
6 oz. ground turkey sausage
3 egg whites
1 whole egg
1 c. skim milk
½ c. reduced-fat sour cream
1 c. shredded sharp cheddar cheese
1/3 c. salsa
Directions
Spray a 9″ pie dish with cooking spray.
Spread bread cubes evenly in prepared dish and set aside.
Brown the sausage in skillet on medium-high heat, breaking up pieces as needed.
Place evenly on top of bread cubes.
In medium size bowl, beat egg whites, whole egg, milk and sour cream.
Stir in cheese.
Pour egg mixture over sausage.
Cover and refrigerate at least 2 hours or up to 24 hours.
Uncover and bake in 325 degree oven for 35 minutes or until center is firm and edges are lightly browned.
Let stand 10 minutes before cutting.
Top each serving with salsa.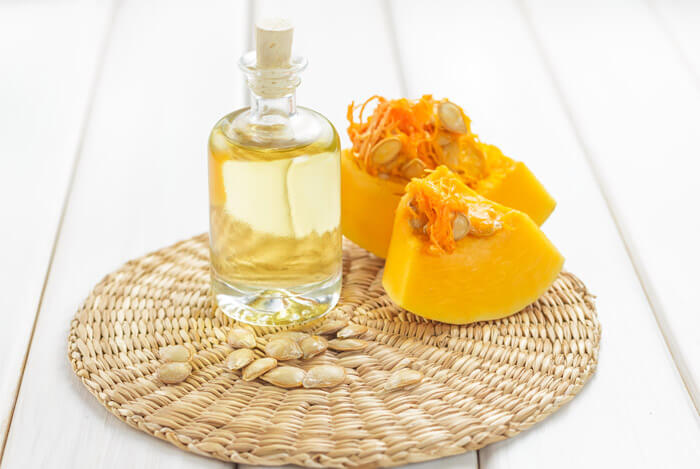 Because of the nature of the 4th and final phase of Atkins, many recipes will work for multiple phases.
This one fits nicely into the latter three phases, and thanks to the incredible benefits of the superfood Swiss chard, it packs a great amount of protein and fiber along with an amazing nutrient density.
Ingredients
5 medium cloves garlic, thinly sliced
2 tablespoon chopped shallots
2 tablespoons virgin olive oil
8 cups Swiss chard, well rinsed, dried and stems removed
½ cup water
Salt and ground black pepper, to taste
6 tablespoon pumpkin seeds, roasted and salted
2 tablespoons toasted-pumpkin seed oil
Directions
In a large sauté pan or skillet, lightly sauté garlic and shallots in olive oil, being careful not to burn them. Add chard (you may have to do this in two batches) water and salt and pepper; cook until just wilted.
Divide onto four plates, garnish with pumpkin seeds and drizzle with pumpkin seed oil.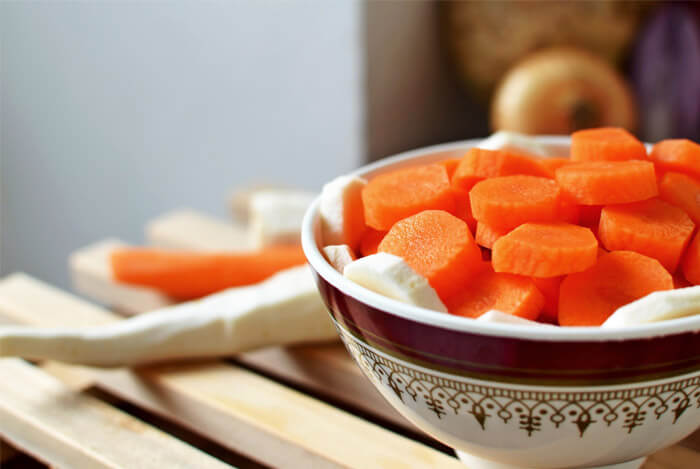 For a well-rounded veggie side dish, this recipe makes use of a great mixture of healthy vegetables that will limit the total amount of carbs.
Ingredients
2 medium sweet potatoes, cut into 1″ cubes
2 carrots, peeled and cut into 1″ pieces
1 medium parsnip, peeled and cut into 1″ pieces
1 small red onion, sliced
1 tbs. olive oil
3 cloves garlic, minced
2 tsp. oregano
2 tsp. thyme
2 tsp. basil
½ tsp. salt
½ tsp. ground black pepper
Directions
Preheat oven to 425 degrees.
Place potatoes, carrots, parsnip and onion in 13″ x 9″ baking dish.
Combine oil, garlic, herbs, salt and pepper in a small bowl.
Pour over vegetables and toss well to evenly coat.
Cover dish with foil and bake for 30 minutes or until desired tenderness is reached.
Uncover and stir vegetables well. Bake for another 10 minutes uncovered.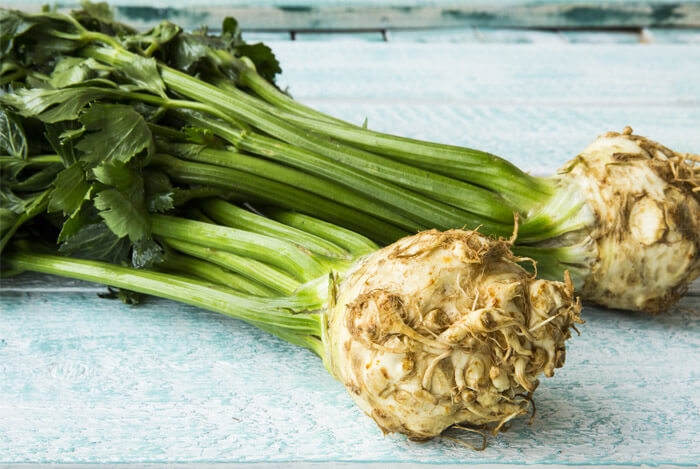 That's a fancy name for you out there with culinary expertise to delightedly twirl your tiny mustaches to.
I've spoken before about the health benefits of cheese. This recipe incorporates sheep's milk cheese, steak, and a delicious combination of celery and parsley that works for the 2nd, 3rd, and 4th phases of Atkins.
Frankly, the protein to carbohydrate ratio on this recipe is so crazy, I had to include it – 49 grams of protein to only 11 net grams of carbs.
Ingredients
Braciola:
1 ½ pound flank steak
Salt, to taste
Ground black pepper, to taste
¾ cup flat-leaf (Italian) parsley
1 medium / large clove garlic
½ cup grated Pecorino Romano cheese
¼ cup extra-virgin olive oil, divided
½ cup chopped onion
¼ cup finely chopped celery
¼ cup finely chopped carrot
2 tablespoon tomato paste
4 cups beef broth
½ teaspoon sea salt, or to taste
Celery root puree:
2 cups peeled celery root in small dice (about 1 pound)
⅔ cup water
2 tablespoons heavy cream
salt and pepper, to taste
drizzle of truffle oil, optional
Directions
Preheat the oven to 300ºF.
Season the meat with salt and pepper.
In food processor, combine the parsley, Pecorino Roman and garlic. Add 2 tablespoons of olive oil, while pulsing slowly, until a paste forms.
Add a thin layer of paste to the flank steak, leaving about an inch on all edges. Roll into a log and tie with butcher twine.
In a large skillet or sauté pan over medium-high heat, add remaining olive oil and sear the meat on all sides until brown. Remove meat from the pan.
Add the onion to the pan and sauté until translucent; then add the carrot and celery. Add the tomato paste and let the mixture brown slightly. Slowly add the beef broth and bring to a boil.
Transfer the meat to a deep casserole dish and add the braising liquid. Cover the casserole dish with foil and the lid to retain the steam. Place the dish in the oven and cook for 2 hours, or until the meat is fork-tender.
Shortly before the meat is done, bring the water to a boil in a medium saucepan. Lower to a simmer, add the celery root and cook until fork-tender, about 5 minutes. Remove from the heat and strain the celery root, reserving the liquid.
Place the celery root and cream in a food processor and purée until smooth. If necessary, add reserved liquid to make a creamy consistency. Season to taste with salt and pepper and add a few drops of truffle oil (if using). Set aside and keep warm.
Remove the meat from the casserole dish. Strain the remaining liquid, discarding the vegetables, and reduce the liquid over medium heat, stirring, until the sauce coats the back of a spoon.
Remove the twine from the meat and slice into 1-inch-thick pieces.
Divide the slices evenly among four serving plates. Spoon the sauce over the steak and serve alongside the purée.
Hopefully this list of awesome Atkins recipes will provide you with some great ideas for meal plans on every stage of your weight loss endeavor, whether you're following Atkins or not.
There's no reason you need to follow The Atkins Diet, as there are other methods that tend to get better long-term results. But, if this is something you want to try, these recipes will help.
What's your take on these recipes? Have anything else you'd like to share? Let me know in the comments below!
Want to know how to build muscle and lose fat eating delicious foods like these?
"Dieting" doesn't have to suck. You CAN eat foods you like and have the body you want!
Click Here to Learn How
OVER 100,000 PEOPLE HAVE USED MY COOKBOOK TO GET THE BODY THEY WANT EATING THE FOODS THEY LOVE. WILL YOU BE NEXT?
What if I told you that just about everything magazines and trainers "teach" you about dieting is wrong?
What if you could build muscle and lose fat eating "naughty" foods every week?
What if you didn't have to suffer through low-carb dieting to get lean? In fact, what if you could eat all the carbs you wanted?
And what if you didn't have to gorge yourself just to gain muscle and didn't have to put on pounds and pounds of ugly fat, either?
In short, what if I told you that proper dieting--whether you want to maximize fat loss or muscle growth--is much simpler and more enjoyable than you've been led to believe?
Imagine eating delicious, filling meals every day...never feeling starved or stuffed...having great energy levels and workouts...and watching your body respond exactly as you desire, dropping fat or adding muscle each and every week.
And imagine finally understanding how proper dieting really works, never again falling for the BS, tricks, and gimmicks pushed by "gurus" and other shysters.
Well, I have good news.
All these "fantasies" can be a reality...if you know how to do a handful of "little" things correctly.
You see, when you know how to diet properly--and this doesn't mean learning to eat boiled chicken and raw broccoli six times per day--getting lean and muscular becomes simple, convenient, and dare I say...enjoyable.
And this book will show you the way.
If you enjoyed this article, get updates. It's
free

.

100% Privacy. We don't rent or share our email lists.