If you've been recently diagnosed with celiac disease, you probably have a lot of questions. The most pressing one will likely be, "Do I have to go gluten free for life?"
Unfortunately, the answer is yes.
Life is already pretty rough at times, and now you're going to have to completely change what you eat.
It's okay to be frustrated by this. Completely changing your diet around won't be easy. You'll be forced to make a lifelong commitment to knowing, at all times, what foods you can actually eat without ending up writhing in pain.
Because I understand how hard it is to figure this out for yourself, from years of experience in managing my own diet and researching diets for so many others, I've decided to compile something of a 'how to' for the gluten free celiac diet.
Hopefully, it helps you devise some appropriate meal plans. Maybe it'll even make things a little easier on you.
What is Celiac?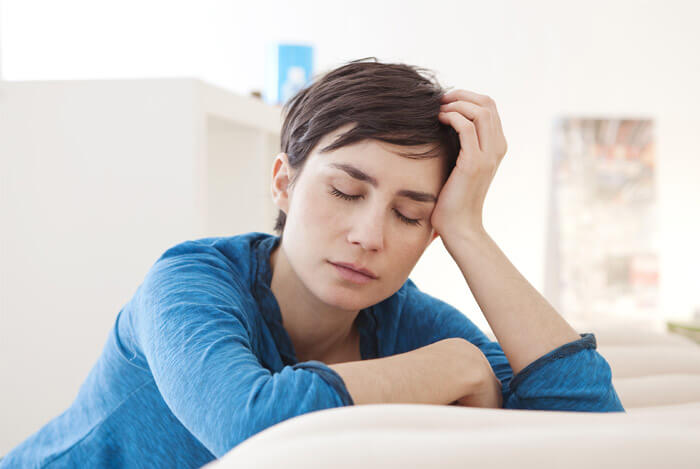 First off, let's discuss what celiac actually is and why it has such a powerful effect on the human body.
You've heard of all the gluten free movement. And while celiac disease is one of the more common autoimmune diseases affecting the general population (approximately 1 in 100 people), most of the 'gluten free movement' is unrelated to actual sufferers of celiac.
So what is gluten?
It's a protein found in wheat, rye, oats, barley, and any foods made with these grains.
The symptoms commonly reported for celiac include:
Abdominal bloating and pain
Chronic diarrhea
Vomiting
Constipation
Fatigue
Weight loss
Irritability
Celiac triggers an autoimmune reaction to gluten that leads to inflammation and damage to the villi lining the small intestine. When the villi are affected, the nutrients in your foods that allow you to maintain a healthy body and mind, are no longer easily absorbed.
Side effects from this malnourishment include:
Easy bruising
Fatigue
Depression
Anxiety
Hair loss
Delayed puberty
Missed menstrual periods
Seizures
Nosebleeds
Muscle cramps
You name it, celiac patients can suffer from it if they don't get their diets under control – fast.
Find the Perfect Supplements for You in Just 60 Seconds
You don't need supplements to build muscle, lose fat, and get healthy. But the right ones can help. Take this quiz to learn which ones are best for you.
Take the Quiz
What You Can't Eat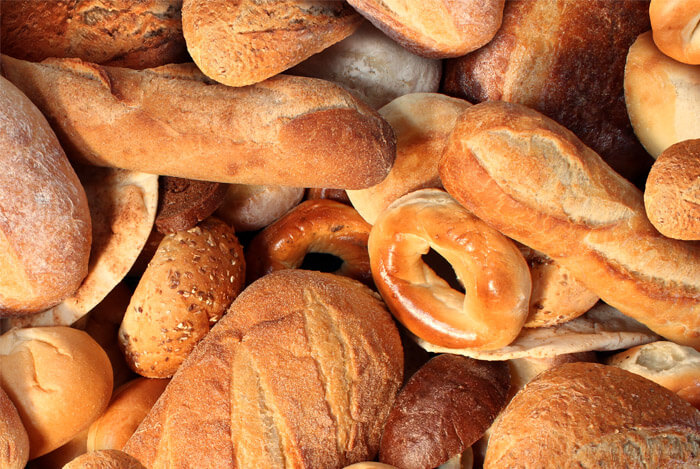 Once you're certain you're a sufferer of celiac disease, you have to understand that you can never eat gluten again. Period.
Even the tiniest amount of gluten is harmful enough to leave you sick for days. Because of this, you have to become an expert at spotting gluten before it ever reaches your plate.
You're going to be spending a lot of your time in grocery stores reading nutrition labels, especially at first.
The biggest problem new celiac sufferers run into, is knowing all the different types of foods that contain gluten. The actual word 'gluten' is rarely used in nutrition labels, so celiac patients need to develop healthy habits of being actively aware of all the products that have gluten lurking in their depths.
The Celiac Support Association has an informative page on their website describing in detail the crazy number of ways gluten products can be presented on labels.
Each of the four main categories have words to watch out for and foods to avoid:
Wheat: genus Triticum. Found in breads, cakes, cookies, bagels, crackers, pasta, gravy, cereal, dairy, yogurt, sausage, hot dogs, lunch meat (warning, wheat-free does not necessarily mean gluten-free).
Barley: genus Hordeum. Found in cereals, malted milk, malt vinegar, beer, syrups, sauces, soups, protein bars, snack foods, rice milk.
Rye: genus Secale. Found in breads, crackers, and rye whiskey.
Oats: genus Avena. Cereal, desserts, granola bars, snack foods, bakery items, cosmetics and soaps, nutrition supplements.
At first glance, that seems like an awful lot of off limit foods, and that's not even a comprehensive list. But fret not; a gluten free lifestyle includes tons of delicious foods you can consume as liberally as you like. Though, as always, I encourage moderation.
What You Can Eat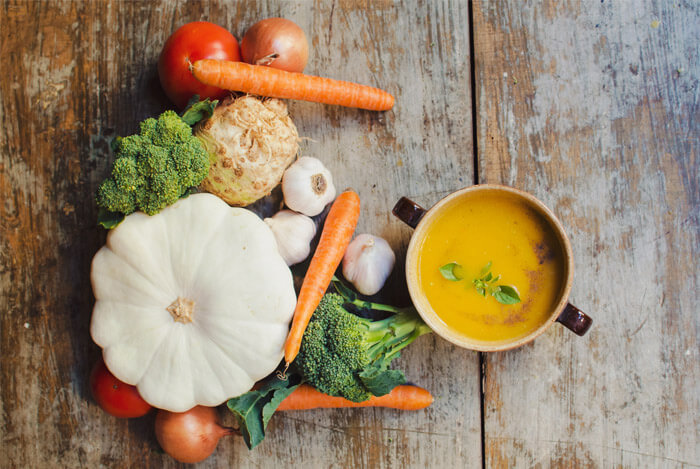 When you first accept your new gluten free life, it might take some getting used to. But now you can relax – studies have shown that people with celiac who eat a gluten-free diet have dramatically improved health and reduced symptoms.
The quickest way to wise up is to generally avoid pretty much everything unless it's labeled gluten free. This means the FDA has ensured the product contains less than 20 parts per million of gluten.
Another thing you have to be really careful of is cross-contamination, both in the packaging of new foods you purchase, at restaurants, and in your home.
Always check the packaging to make sure it doesn't list any warnings.
Be certain that utensils and dishware haven't been used on other foods before you personally use them.
And if you're ordering at a restaurant, don't feel embarrassed or ashamed to ask them if the foods you'll be ordering are indeed gluten free.
The fastest way to find safe foods is to go for the natural gluten free food groups:
Fruits:

Some low sugar fruits include avocado (yes, it's a fruit), cucumber, tomato, squash, pumpkin, zucchini, eggplant, lemons, limes, bell peppers, coconut, berries

Beans, legumes, and nuts
Vegetables

Leafy greens like lettuce, spinach, kale, collard green, cabbage
Broccoli, sauerkraut, carrots, parsnips, garlic, leeks, ginger, water chestnuts, onions, mushrooms, alfalfa sprouts, green beans, bok choy, celery, radishes, watercress, artichoke, chard, fennel, shallots, asparagus

Meat and poultry

Beef, lamb, liver, bison, chicken, turkey, duck, ostrich, veal, pork

Grains and starches

Rice, corn, soy, potato, tapioca, sorghum, flax, buckwheat, millet, cassava

Spices, sweeteners (unlimited, but be mindful of where they were packaged), condiments

Black pepper, natural stevia, mustard, horseradish, salsa, tapenade

Fish and seafood

Mahi mahi, herring, trout, sardines, salmon, black cod, shrimp, lobster, mussels, oysters, clams, crab
Most beverages you can find are gluten free, including sodas, juices, sports drinks, liquors, wines. (But do not drink beers, lagers, ales, or malt liquor).
One huge positive of the gluten free movement has been the abundance of new products hitting the shelves that are perfect for celiac patients. There are websites galore, full of gluten free products.
Oh, and another thing. Quinoa, often called a superfood for its supply of nutrients like protein, iron, and calcium, is now an accepted food for the celiac diet. It's being touted by physicians as an alternative to wheat. I recommend you try it for yourself.
Try These Recipes
There are whole meal plans specifically tailored to gluten free living to be found on the Celiac Disease Foundation website. Breakfasts, lunches, dinners, snacks, and special occasions – you can find the right meal and will never be left hungry!
Here were some of my favorite gluten free recipes found on the web.
Breakfast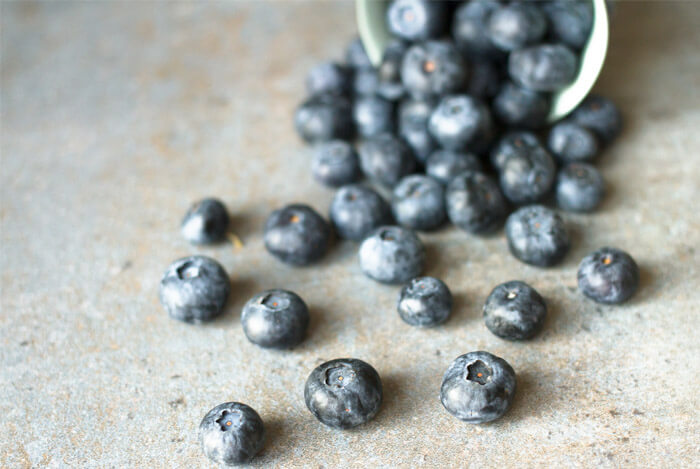 Ingredients:
2 cups gluten-free all-purpose flour
3/4 cup sugar
2 teaspoons baking powder
1 teaspoon xanthan gum
1/2 teaspoon salt
1/2 cup (1 stick) unsalted butter, melted and cooled
1/2 cup whole milk
2 large eggs
2 teaspoons grated lemon zest
1 teaspoon vanilla extract
1 1/2 cups Driscoll's blueberries
Directions
Preheat oven to 375°F.
Lightly butter or grease a 12-cup muffin pan or line with paper liners.
Stir together flour, sugar, baking powder, xanthan gum and salt in a medium bowl until blended.
Whisk together butter, milk, eggs, lemon zest and vanilla in a large bowl until combined.
Stir in flour mixture until partially moistened.
Fold in blueberries until evenly mixed. Batter will be thick, do not over stir.
Divide batter evenly between muffin cups, filling each about three-fourths full.
Bake 10 minutes.
Rotate pan and continue to bake about 10 minutes longer or until muffins are golden brown and toothpick inserted in center comes out clean.
Cool in pan 3 minutes. Serve warm or remove to wire rack to cool completely.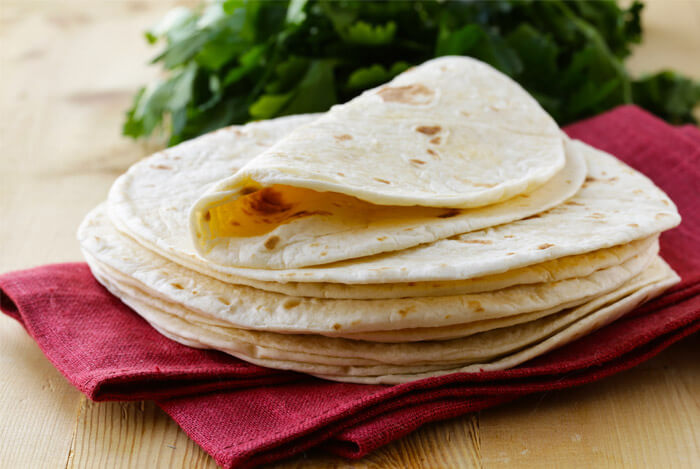 Ingredients
2 large eggs
1 tablespoon water
½ red or green bell pepper
½ avocado
¼ cup shredded cheese (optional)
1 ½ teaspoons extra virgin olive oil
1 8-inch tortilla
1 pinch of freshly ground black pepper
Directions
In a small bowl, beat eggs with water and pepper.
Heat oil in small skillet over medium heat. Add egg mixture; stir slowly, occasionally scraping bottom and sides of pan. Continue cooking until eggs reach desired consistency.
Wrap tortilla in foil and heat at 300˚F until steaming (about 5 minutes).
Place eggs on warmed tortilla; top with salsa of your choice.
Find the Best Diet for You in Just 60 Seconds
How many calories should you eat? What about "macros?" What foods should you eat? Take our 60-second quiz to get science-based answers to these questions and more.
Take the Quiz
Lunch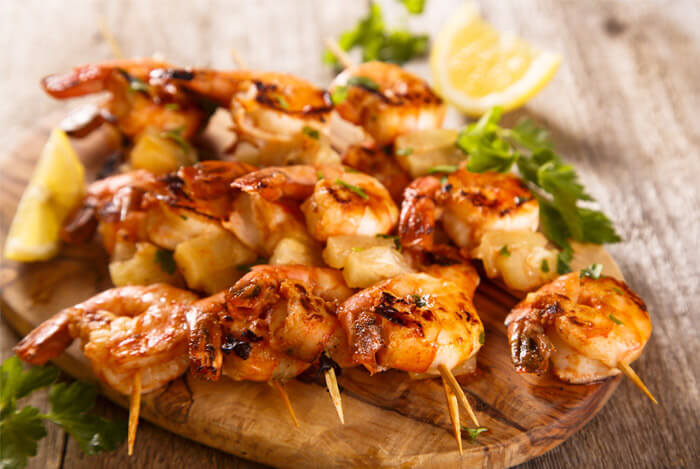 Ingredients
1 teaspoon finely grated lemon zest
1/3 cup lemon juice
3 tablespoons extra virgin olive oil
2 tablespoons packed fresh oregano, minced
2 tablespoons packed fresh sage, minced
2 tablespoons minced fresh chives
1 teaspoon freshly ground pepper
1/2 teaspoon salt
2 x 15-ounce cans cannellini beans, rinsed
12 cherry tomatoes, quartered
1 cup finely diced celery
24 raw shrimp, peeled and deveined
Directions
Combine lemon zest, lemon juice, oil, oregano, sage, chives, pepper and salt in a large bowl. Reserve 2 tablespoons of the dressing in a small bowl. Add beans, tomatoes and celery to the large bowl; toss well.
Preheat grill to medium-high or place a grill pan over medium-high heat until hot.
Thread shrimp onto 6 skewers (If using a grill pan, you don't need to skewer the shrimp).
Oil the grill rack or the grill pan. Grill the shrimp until pink and firm, turning once, about 4 minutes total. Serve the shrimp on the white bean salad, drizzled with the reserved dressing.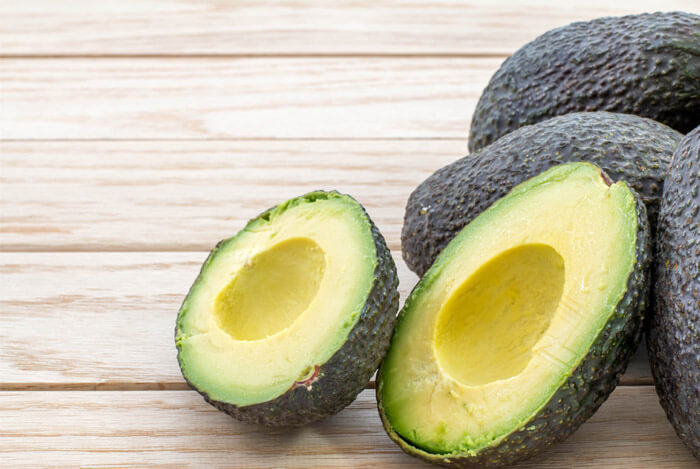 Ingredients
1 avocado, pitted
Coarse salt
2 lime wedges
2 tablespoons salsa
2 tablespoons black beans, drained
Directions
Season avocado halves with salt and squeeze with lime.
In a bowl, combine salsa and beans.
Divide mixture between avocado halves.
Dinner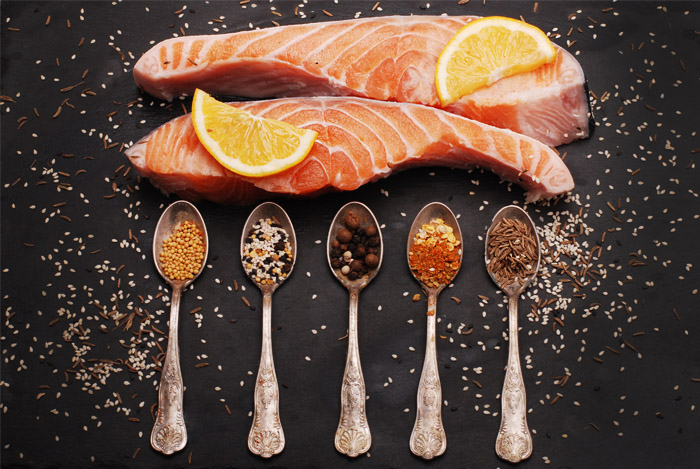 Ingredients
1/2 teaspoon ground ginger
1/2 teaspoon garam masala
1/2 teaspoon ground coriander
1/4 teaspoon ground turmeric
Dash of kosher salt
Dash of ground red pepper
4 x 6 oz skinless salmon fillets
Cooking spray
Directions
Preheat broiler.
Combine first 6 ingredients.
Rub spice mixture evenly over fillets.
Place fillets on a broiler pan or baking sheet coated with cooking spray.
Cover with foil; broil 7 minutes.
Remove foil; broil an additional 4 minutes or until desired degree of doneness.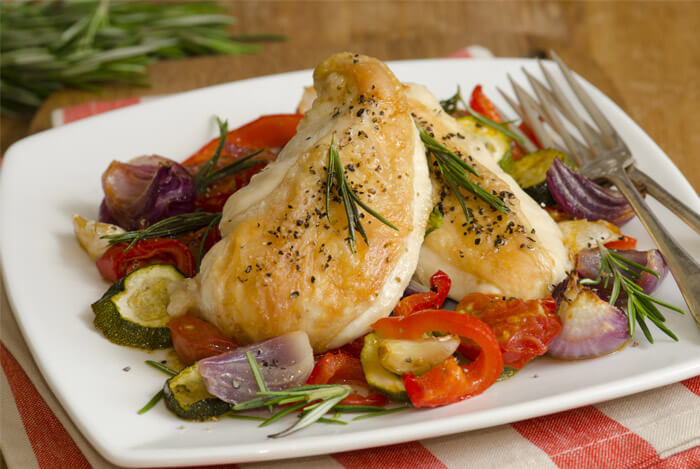 Ingredients
3 tablespoons extra virgin olive oil
3 tablespoons chopped fresh basil
1 tablespoon chopped fresh marjoram
1 teaspoon salt
Canola or olive oil cooking spray
1 red bell pepper, halved lengthwise, stemmed and seeded
1 small eggplant, cut into 1/2-inch-thick rounds
1 medium zucchini, halved lengthwise
4 plum tomatoes, halved lengthwise
1 medium red onion, cut into 1/2-inch-thick rounds
4 boneless, skinless chicken breasts, (about 1 1/4 pounds), trimmed and tenders removed (see Note)
1/4 teaspoon freshly ground pepper
1 tablespoon red wine vinegar
Directions
Preheat grill to medium-high.
Combine oil, basil, marjoram and salt in a small bowl and reserve 1 tablespoon of the mixture in another small bowl; set aside.
Coat both sides of bell pepper, eggplant, zucchini, tomato and onion pieces with cooking spray. Grill the vegetables, turning once, until soft and charred in spots, about 5 minutes per side for the pepper, 4 minutes per side for the eggplant and zucchini and 3 minutes per side for the tomatoes and onion.
Rub the tablespoon of reserved herb mixture on both sides of chicken and sprinkle with pepper. Grill the chicken until cooked through and no longer pink in the center, 4 to 5 minutes per side.
Meanwhile, transfer the grilled vegetables to a cutting board and chop into 1-inch pieces. Return to the bowl and toss with vinegar and the remaining herb mixture. Serve the grilled chicken with the ratatouille.
Some Nutritionists Charge Hundreds of Dollars for This Diet "Hack" . . .
. . . and it's yours for free. Take our 60-second quiz and learn exactly how many calories you should eat, what your "macros" should be, what foods are best for you, and more.
Take the Quiz
Risks of a Gluten Free Diet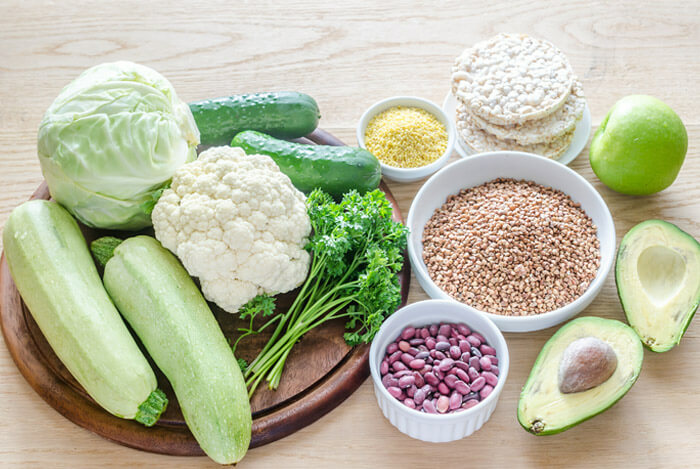 There are some negatives associated with the gluten free diet. This is why when people with fully functional immune systems try the diet, they receive a bit of backlash.
But with celiac, you don't have a choice.
"Yes, it's a popular diet of the moment", says Dr. Daniel Leffler, an assistant professor of medicine at Harvard Medical School, "but it really does seem to provide some improvement in gastrointestinal problems for a segment of the population".
As a celiac patient, you'll need to speak to your dietician about how to obtain certain vitamins, minerals, and fiber.
The gluten free diet means you'll run the risk of missing out on fiber, thiamin, riboflavin, calcium, iron, zinc, magnesium, and folate.
For instance, the whole grains containing gluten are rich in B vitamins, iron, and help fight against type 2 diabetes and some forms of cancer. And because you'll likely never eat them again, you'll have to find some other way of supplementing these nutrients into your diet. Of course there are other alternatives, but you need to be more aware of what you eat.
The new 'gluten free foods' you'll find available today aren't all wonderful for you either. But, because they're gluten free, they're largely being marketed as 'healthy products'. Don't be fooled because this is not always the case.
Many of these products are high in fat, sugar, calories, and cholesterol. So be careful and study the labels, comparing it to other foods, and knowing what's best for your health.
Believe me, I'm not trying to bum you out any more than you already might be. I want you to know what to watch out for, and how to make sure you're getting everything your body needs to stay healthy.
Yes, it's true that some people like to poke fun at the anti-gluten crown. But celiac disease? That's no joke. If there's a potential remedy, or at least something to help relieve some of the issues related to celiac, the future will look a lot brighter for those suffering from it.
Until then, the gluten free diet looks like the only real option. So eat well, my friends.
What's your take on celiac disease? Have anything else you'd like to share? Let me know in the comments below!