I'm not ashamed to admit that I'm kind of a sucker for cool stuff. I like nifty gadgets, quirky decoration pieces, nice clothes (and shoes!), good books, and fun games.
In this series of weekly posts, I share whatever currently has my fancy. Maybe some of it will catch yours as well!
VIDEO OF THE WEEK:
RORY VS. THE ROBOT
If golf were like this, I would watch it. 😉
Find the Perfect Supplements for You in Just 60 Seconds
You don't need supplements to build muscle, lose fat, and get healthy. But the right ones can help. Take this quiz to learn which ones are best for you.
Take the Quiz
THUNDERSPACE

I like ambient noise for falling asleep, and especially thunderstorms.
There are many good ambient noise apps out there, but Thunderspace ($1) takes the cake for rain.
It features true-to-life, stereoscopic (3D sound) audio recordings of real thunderstorms, which  makes it sound like you're actually listening to a storm outside. Check out the preview on their website to hear how high quality the recordings are.
CHROMECAST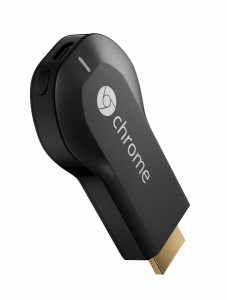 The Google Chromecast ($35) you wirelessly stream content from a Chrome browser-equipped laptop, smartphone (iOS or Android), or tablet to your HDTV.
Yup, that means you can stream services like Netflix and YouTube, and also Chrome itself to your HDTV in full 1080P HD, with 5.1 surround sound. They're also kicking in a free month of Netflix.
RAY-BAN REMIX SUNGLASSES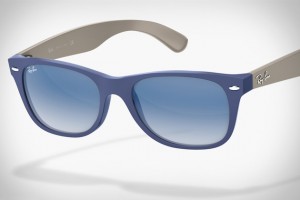 Custom Ray-Ban sunglasses? Yes, please!
With this new service from Ray-Ban ($160-210), you start with a base style and then can customize everything–the front, temples, lenses, monograms, and even your case. Special options include tortoise, various colors and gradients for the front and temples, and lenses are available in over a dozen colors, and can be polarized as well.
BOOK OF THE WEEK:
CONFESSIONS OF AN ECONOMIC HITMAN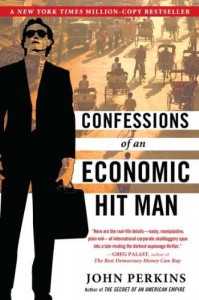 This book caused quite a stir when it was published in 2004. It rocketed up the New York Times list, and Perkins–the author–was praised by some as a brave whistleblower, and vilified by others as a shameless liar.
Perkins, a former chief economist at Boston strategic-consulting firm Chas. T. Main, says he was an "economic hit man" for 10 years, helping U.S. intelligence agencies and multinationals cajole and blackmail foreign leaders into serving U.S. foreign policy and awarding lucrative contracts to American business.
Perkins writes that his economic projections cooked the books Enron-style to convince foreign governments to accept billions of dollars of loans from the World Bank and other institutions to build dams, airports, electric grids, and other infrastructure he knew they couldn't afford. When their governments couldn't do so, as was often the case, the U.S. or its henchmen at the World Bank or International Monetary Fund would step in and essentially place the country in trusteeship, dictating everything from its spending budget to security agreements and even its United Nations votes.
I found it a fascinating read, and would not be surprised one bit if the global scam that Perkins reveals is more or less true. If history has shown us anything about governments and the super-elite, it's that they always succumb to egregious greed and corruption.
What do you think of this week's picks? Have anything you'd like to add? Let me know in the comments below!