I'm not ashamed to admit that I'm kind of a sucker for cool stuff. I like nifty gadgets, quirky decoration pieces, nice clothes (and shoes!), good books, and fun games.
In this series of weekly posts, I share whatever currently has my fancy. Maybe some of it will catch yours as well!
VIDEO OF THE WEEK:
BEST OF THE WEB 4
What an awesome collection of exhilarating, nail-biting, and hilarious video clips that will get your heart pumping and mouth smiling. Makes me want to get out and live life! 🙂
KILLERSPIN REVOLUTION SVR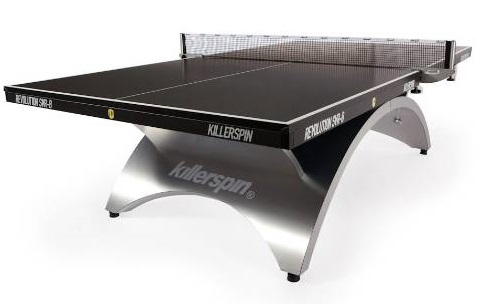 If you're into table tennis, you'll appreciate the beauty of the Killerspin Revolution SVR table.
It not only looks awesome, it offers tournament-level performance: the playing surface is specially engineered for a consistent bounce, it's coated with a chemical that reduces glare, and the heavy-duty net apparatus keeps the net taut and level.
If you're building the ultimate man cave and have money to blow, this is for you.
LEGO LORD OF THE RINGS TOWER OF ORTHANC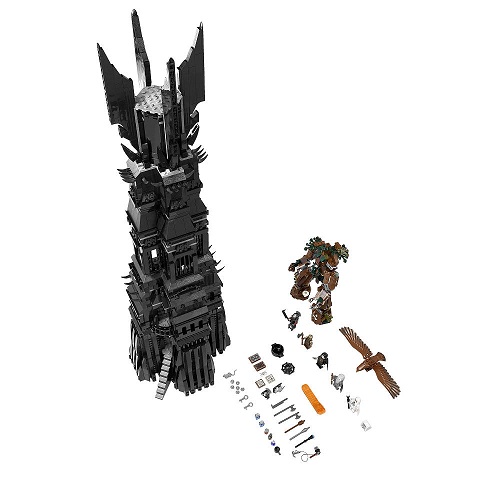 If you're into Lego and Lord of the Rings and you have a lot of time on your hands plus a few feet of space to devote to a Lego tower…then you're going to want the Lego Lord of the Rings Tower of Orthanc.
This bad boy weighs in at nearly 8 pounds, measures over 2 feet tall, and is built with over 2,500 pieces. It has you build all 6 floors filled with fascinating movie-related details including the attic, library, alchemy room, Saruman's throne room, entrance hall and dungeon. It also comes with a Great Eagle, buildable Ent figure and 5 minifigures with weapons: Saruman, Grima Wormtongue, Gandalf the Grey, an Uruk-hai, and the Orc Pitmaster.
AEROBIE AEROPRESS COFFEE AND ESPRESSO MAKER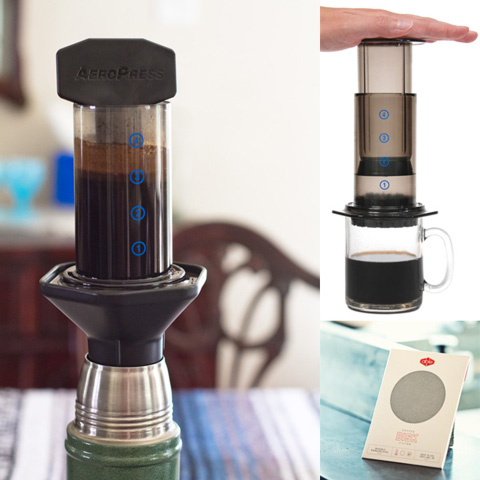 The Aerobie Aeropress is an innovative coffee maker that is perfect for brewing 1 – 4 cups of coffee or espresso. It uses the ideal water temperature and gentle air pressure brewing to produce coffee and espresso that has rich flavor with lower acidity and without bitterness.
With the Aeropress, you can brew a delicious cup of coffee or espresso in about one minute, and cleanup couldn't be easier. Check it out:
CHEF'N VEGGIECHOP HAND-POWERED FOOD CHOPPER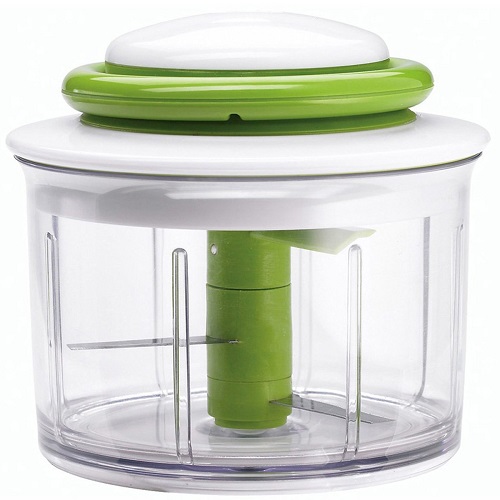 I've been using the Chef'n VeggieChop for about a month now and am really liking it. With just a few pulls of the handle, it chops and minces just about anything that you would normally have to do by hand–veggies, fruit, herbs, nuts, and so forth. Here's how it works:
It's cheap, simple, effective, and easy to clean. Highly recommended.
BOOK OF THE WEEK:

STORY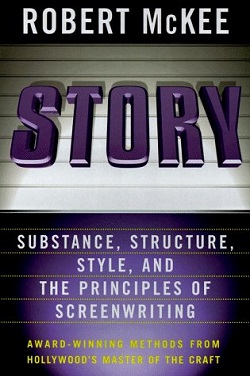 All great stories seem effortless when read or viewed, but they were, one-for-one, painstakingly crafted by someone who knew exactly what he or she was doing with every character and every element of the plot, from a mere beat to the scene it builds to an entire act.
Stories that suck you in, move you, and leave you breathless and discussing them for days to come are NEVER products of accidental genius. There's the creative inspiration that gives rise to a unique, enthralling idea or premise, and then there's the craft of turning that spark of imagination into a proper story. This book deals with both of these elements of storytelling.
As you move through this book, you'll recognize the validity of McKee's teachings by simply looking back over stories that you've loved. Nearly invariably, they will include many of the elements described in this book, and follow the formulas given. Don't be afraid of the word "formula," either–there is room for endless creativity with what McKee teachers. He simply shows you the blueprint of storytelling and shows you what is needed for what and why. Just as all houses must have a foundation, walls, a roof, and so forth to stand correctly, all stories must have certain elements to capture a person's interest and cause him or her to care. The style of houses and stories that can be built are endless, however.
I loved that the information in this book was incredibly PRACTICAL. Some writing teachers plunge into the abstract and abstruse, leaving you to figure out how to use their advice to write a better story. Not so in STORY. McKee shares nothing but clean, clear concepts that mean exactly what he says, and that are immediately applicable and observable in other stories you've seen or read. He also shares quite a few examples of his own throughout the book.
What do you think of this week's picks? Have anything you'd like to share? Let me know in the comments below!