8 Unusually Tasty Recipes Starring Seeds
You're probably used to a sprinkle of seeds in your favorite recipes for stir fry, sauces, and baked goods, but you can get a lot more out of these nutrient-dense foods.
Not only are seeds nutritional powerhouses–the high amounts of calcium in chia seeds, iron in pepitas, and omega-3 fatty acids in flax, and complementary omega-6 fatty acids in sesame seeds, for example–they can be used to create a variety of delicious dishes.
They're also ideal pantry staples since they don't take up much space and keep for several months before spoiling.
Here are 8 healthy seed recipes to get you started. Enjoy!
Pumpkin Seed Pesto
Picture & recipe courtesy of Whole Foods Market
Tired of the having the same pasta sauce week after week? Whether you prefer ziti, angel hair pasta, or even gnocchi, this lively pesto will make dinnertime feel fresh again.
With cilantro and pepitas, it's also a great base for a pizza topped with flavors inspired by the world over, such as spicy chicken tikka masala, lime-infused Thai beef, or sweet pork al pastor.
Serves 20 (2 1/2 cups)
Ingredients
2 cups unsalted hulled (green) pumpkin seeds
6 Tbsp. extra virgin olive oil, divided
Salt and pepper to taste
1/4 cup water
2 Tbsp. fresh lemon juice, or to taste
3 cloves garlic
1 cup roughly chopped fresh cilantro
Instructions
1. Preheat the oven to 375°F.
2. Toss pumpkin seeds with the salt and 2 tablespoons of oil. Spread out in a single layer on a large baking sheet.
3. Roast until seeds are puffed and fragrant, 10 to 15 minutes, stirring about halfway through. Set aside to cool.
4. Combine seeds in a food processor with water, lemon juice, garlic, cilantro, and remaining 4 tablespoons of oil. Pulse until mixture forms a coarse paste, and season with salt and pepper. Cover and chill until ready to use.
Nutrition Facts (Per Serving)
Calories: 140
Protein: 4 grams
Carbs: 2 grams
Fat: 13 grams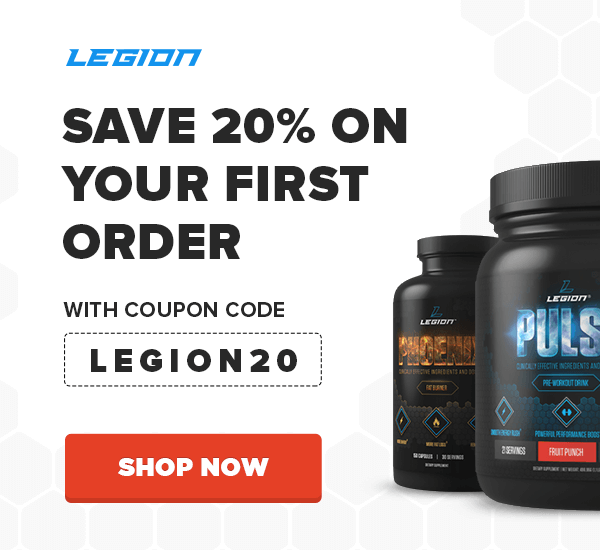 Cinnamon Pumpkin Seed Butter
Picture & recipe courtesy of MOMables
Peanut butter is a classic ingredient found in most kitchens, but there are alternatives that have a milder taste and, depending on your dietary targets, a more desirable nutritional profile.
Almond butter as a replacement is a no-brainer for lower fat and a less pronounced flavor, but pumpkin seed butter is another great option. It tends to have a more spreadable consistency – along with healthy fats, minerals like magnesium and iron, and proteins including tryptophan, the same amino acid found in turkey that reduces stress and improves sleep patterns.
Serves 16 (2 cups)
Ingredients
3 cups pumpkin seeds, raw and shelled
1/4 tsp. cinnamon
1 1/2 Tbsp. maple syrup
Instructions
1. Preheat the oven to 350°F.
2. In a bowl, toss pumpkin seeds with cinnamon to evenly coat.
3. Place the pumpkin seeds on a cookie sheet, and bake for 15 minutes, or until golden brown.
4. Allow to cool.
5. Place the seeds in a food processor, and process into butter for several minutes, occasionally scraping down the sides with a spatula.
6. After the first minute or two, it will look like a giant ball, but keep going. Add pure maple syrup (sweetener is optional), and continue pureeing until it becomes smooth.
Nutrition Facts (Per Serving)
Calories: 145
Protein: 6 grams
Carbs: 6 grams
Fat: 12 grams
 Flaxseed Focaccia
Picture & recipe courtesy of Healthful Pursuit
Whether you're looking for ways to cut carb intake, bake grain-free bread, or reap the benefits of flaxseed's healthy fats without swallowing supplements, this unique focaccia recipe will be a hit.
Although the texture resembles the classic Italian flatbread, the bread contains no flour. Ground flaxseed is instead mixed with eggs, oil, and herbs to make a low-carb bread that's delicious alone or for sandwiches.
Serves 12
Ingredients
2 cups roughly ground flaxseed
1 Tbsp. baking powder
1 Tbsp. Italian herb mix
1 tsp. sea salt
5 large eggs
1/2 cup water
1/3 cup avocado oil (or extra virgin olive oil)
Instructions
1. Preheat the oven to 350°F, and line a 9" x 13" pan with parchment paper draped over the sides. Set aside.
2. In a large bowl, combine flax, baking powder, herb mix, and sea salt. Whisk to combine fully, and set aside.
3. Add eggs, water, and oil to a high-powered blender. Blend on high for 30 seconds until foamy.
4. Transfer liquid mixture to the bowl with the flaxseed mixture. Stir with a spatula, until just incorporated. The mixture will be very fluffy. Allow to sit for 3 minutes.
5. Pour the mixture into prepared baking pan, and smooth with the back of the spatula. Set in the oven to bake for 20 minutes, until top is golden.
6. Remove from the oven, and use the paper flaps to lift the flax focaccia bread to a cooling rack. Peel the parchment paper from the bottom of the bread, and allow the bread to cool for an hour.
7. Cut into 12 pieces. Bread can be toasted or frozen. It'll keep in the fridge for 3–4 days and in the freezer for up to 3 months.
Nutrition Facts (Per Serving)
Calories: 119
Protein: 5 grams
Carbs: 5 grams
Fat: 9 grams 
 

Want to know how to build muscle and lose fat eating delicious foods like these?"Dieting" doesn't have to suck. You CAN eat foods you like and have the body you want!
Flax-Coated Oven-Fried Chicken
Picture & recipe courtesy of Eat Cleaner
Fried chicken is an American comfort food for good reason: crispy skin, tender meat, and simple seasoning. But when it's coated in oil, the protein from the chicken becomes a lot less nutritious.
A batter of flaxseed and unsalted crackers, mixed with egg and skim milk, will give you a lot more bang for the buck. As the chicken bakes in the oven, it's easy to prep a side dish of roast veggies at the same time.
If you really want to recreate the fried experience without the added fat, check out this awesome air fryer.
Serves 6
Ingredients
1 large egg
3 Tbsp. skim milk
1/2 cup ground flaxseed
1/2 cup finely crushed unsalted crackers (about 10 saltines)
1/4 tsp. black pepper
1 Tbsp. dried parsley flakes
1 tsp. paprika
1 tsp. chili powder
1 tsp. garlic powder
1 tsp. seasoned salt
3 lbs. chicken pieces
2 Tbsp. unsalted butter, melted
Instructions
1. Preheat the oven to 350°F. Grease a large baking pan.
2. In a small bowl, beat the egg, and then stir in the milk.
3. In a shallow container, combine ground flax, cracker crumbs, pepper, parsley, paprika, chili, garlic, and seasoned salt.
4. Skin the chicken, and rinse with water. Pat dry.
5. Dip skinless chicken into the egg mixture. Coat with the crumb mixture, and place on the greased baking pan so the pieces do not touch.
6. Drizzle the chicken with melted butter (optional), and bake for 45 minutes. Do not turn chicken pieces while cooking. Once done, the chicken will be tender and no longer pink.
Nutrition Facts (Per Serving)
Calories: 555
Protein: 70 grams
Carbs: 8 grams
Fat: 25 grams 
Black Sesame Soba Noodles with Crispy Kale
Picture & recipe courtesy of NPR
This recipe begins by toasting a mix of seeds: sunflower, white sesame, and black sesame. Then they're turned into a sweet-savory sauce with Japanese soy sauce, sweet rice wine, and brown rice vinegar.
A touch of red chili peppers and a big helping of fresh kale make this a noodle dish in which the soba is buried under good-for-you ingredients.
Serves 6
Ingredients
1 tsp. sunflower seeds
1 tsp. white sesame seeds
1/2 cup black sesame seeds
1 Tbsp. plus 1 pinch natural cane sugar
1 1/2 Tbsp. shoyu (Japanese soy sauce)
1 1/2 tsp. mirin (sweet cooking rice wine)
2 Tbsp. sesame oil
2 Tbsp. brown rice vinegar
1/8 tsp. chili powder
Large pinch red pepper flakes
12 oz. soba noodles
1 leek, thinly sliced
1 bunch kale, diced thoroughly, torn into bite-sized pieces, thick stems removed
Sea salt to taste
 Instructions
1. Toast the sunflower seeds and sesame seeds over medium heat in a dry pan, stirring frequently until fragrant, or about 5 minutes.
2. Pour toasted seeds into a food processor and pulse until gritty and sand-like. Add the sugar, shoyu, mirin, sesame oil, brown rice vinegar, chili powder and red pepper flakes. Pulse until blended. Scoop into a bowl or jar, and set aside.
3. Bring a large pot of salted water to a boil and add soba noodles. Cook according to package directions.
4. Meanwhile, preheat the oven to 350°F to crisp up the kale. Toss very dry kale with about a tablespoon of sesame oil and a few pinches of sea salt. Bake for about 15 to 20 minutes until kale is crisp and its edges are just beginning to char.
5. Drain the pasta when finished, reserving about 1/3 cup of the noodle water. Rinse the noodles under cool water.
6. Add all but about one tablespoon of the sesame paste to the hot noodle water. Put noodles and about half of the sliced leeks in a large bowl and toss with the sesame-paste water mixture. If the paste seems clumpy, add a bit more water until it loosens into a sauce.
7. Serve hot with a dollop of sesame paste and a sprinkle of sliced leeks and crispy kale.
Nutrition Facts (Per Serving)
Calories: 343
Protein: 12 grams
Carbs: 54 grams
Fat: 11 grams
Hemp Seed & Cashew Alfredo
Picture & recipe courtesy of Blissful Basil
This sauce is vegan, but forget about all that and focus on the creaminess created with this unique blend of cashews and hemp seeds. Dairy aside – yes, literally – there's no way traditional alfredo can match the nutritional profile of this sauce.
There's plenty of protein, healthy fats, and complex carbs to make any dietician happy. And of course, there's enough rich flavor and creamy texture to make you happy too.
Serves 6
Ingredients
1/2 cup hemp seeds
1/2 cup raw cashews
1/2 cup plain unsweetened almond milk
1/4 cup nutritional yeast
1 Tbsp. fresh lemon juice
2 garlic cloves
1/2 – 1 tsp. sea salt
Black pepper to taste
Small pinch of nutmeg
Instructions
1. Soak the cashews in warm water for at least 30 minutes to soften. Drain before using.
2. Add all ingredients to a high-powered blender, and run on high for 2 minutes. When finished, it'll be super creamy and smooth.
3. Serve over your favorite pasta or veggies.
4. Refrigerate leftovers.
Nutrition Facts (Per Serving)
Calories: 166
Protein: 9 grams
Carbs: 10 grams
Fat: 12 grams
Sticky Chia Brown Rice with Fried Egg
Picture & recipe courtesy of Daily Burn
Chia seeds – which get their name from the ancient Mayan word for "strength" – are becoming one of the most popular superfoods.
Since they can absorb a bunch of water and get gummy, they're often made into puddings or tossed into smoothies, and like all seeds, they're also an easy way to add crunch to a salad. But because they are so excellent at binding, they also can make brown rice sticky, as well as adding fiber, calcium, omega-3 fatty acids, and many more nutrients.
Serves 2
Ingredients
1/2 cup low-sodium vegetable broth
1 green onion, sliced on diagonal, green and white parts separated
2 Tbsp. plus 1/2 tsp. chia seeds (black or white)
2 cups cooked short-grain brown rice, chilled
1 1/2 tsp. toasted sesame oil
2 large eggs
1 Tbsp. tamari soy sauce
Instructions
1. In a small saucepan, stir together the broth, white parts of green onion, and 2 tablespoon of the chia seeds. Let stand for about 20 minutes. (Makes about 2/3 cup chia-green onion gel.)
2. Bring the chia-green onion gel to a boil over high heat. Add the rice, and stir for about 30 seconds. Cover, reduce heat to low, and cook until rice is steaming hot and has a sticky consistency. It'll be ready in about 4 minutes.
3. Meanwhile, heat the oil in a nonstick skillet over medium heat. Add the eggs, and cook until desired doneness, such as sunny-side up, about 4 minutes.
4. Divide the sticky rice mixture onto plates or into bowls, and top each serving with an egg. Sprinkle with the tamari, the remaining 1/2 tsp. chia seeds, and the green parts of green onions. Serve immediately.
Nutrition Facts (Per Serving)
Calories: 314
Protein: 14 grams
Carbs: 42 grams
Fat: 14 grams
Sunflower Seed & Beet Pizza
Picture courtesy of Canadian Running
Two-time Canadian 50k ultramarathon champion Brendan Braizer is known for formulating the Vega line of vegan products to help others fuel their activities the healthy way.
But no one can satisfy the needs of a healthy diet through supplemental drinks and convenience nutritional bars alone, and that's why he's also written cookbooks like Thrive: The Vegan Nutrition Guide to Optimal Performance in Sports and Life, making it easier to prepare fresh superfoods in your home kitchen.
Serves 3
Ingredients
Crust:
1 1/2 cups raw buckwheat groats
1/2 cup ground sunflower seeds
1 cup grated beets
1/4 cup coconut oil, hemp oil, or Vega antioxidant EFA oil
1/2 tsp. parsley
Sea salt to taste
Toppings:
1 tomato, sliced
1/2 Spanish onion, diced
1 cup chopped celery
1/2 cup chopped fresh basil
1/2 cup chopped green onion
 Sweet Pepper Hemp Pesto:
2 cloves garlic
2 red bell peppers
1/2 cup fresh basil
1/2 Tbsp. nutritional yeast (optional)
2 Tbsp. hemp seeds
2 Tbsp. hemp oil
Sea salt to taste
Instructions
1. In a food processor, combine garlic cloves, red bell peppers, half the fresh basil, nutritional yeast, hemp seeds, and 2 tablespoons of hemp oil, and salt to make the pesto.
2. Preheat the oven to 300°F. Lightly grease a baking tray with oil, and set aside.
3. Make the dough for the crust in a food processor. Mix together buckwheat groats, sunflower seeds, beets, 1/4 cup oil, parsley, and salt until a ball forms.
4. On the greased baking pan, spread dough about 1/4" thick. Spread the sweet pepper hemp pesto on the crust, and add the toppings.
5. Bake for about 45 minutes. The time will vary slightly depending on the moisture contents of the vegetables and desired crispness of the pizza.
Nutrition Facts (Per Serving)
Calories: 588
Protein: 14 grams
Carbs: 60 grams
Fat: 36 grams
What did you think of these healthy seed recipes? Have anything else to share? Let me know in the comments below!
Want to know how to build muscle and lose fat eating delicious foods like these?
"Dieting" doesn't have to suck. You CAN eat foods you like and have the body you want!
Click Here to Learn How
OVER 100,000 PEOPLE HAVE USED MY COOKBOOK TO GET THE BODY THEY WANT EATING THE FOODS THEY LOVE. WILL YOU BE NEXT?
What if I told you that just about everything magazines and trainers "teach" you about dieting is wrong?
What if you could build muscle and lose fat eating "naughty" foods every week?
What if you didn't have to suffer through low-carb dieting to get lean? In fact, what if you could eat all the carbs you wanted?
And what if you didn't have to gorge yourself just to gain muscle and didn't have to put on pounds and pounds of ugly fat, either?
In short, what if I told you that proper dieting--whether you want to maximize fat loss or muscle growth--is much simpler and more enjoyable than you've been led to believe?
Imagine eating delicious, filling meals every day...never feeling starved or stuffed...having great energy levels and workouts...and watching your body respond exactly as you desire, dropping fat or adding muscle each and every week.
And imagine finally understanding how proper dieting really works, never again falling for the BS, tricks, and gimmicks pushed by "gurus" and other shysters.
Well, I have good news.
All these "fantasies" can be a reality...if you know how to do a handful of "little" things correctly.
You see, when you know how to diet properly--and this doesn't mean learning to eat boiled chicken and raw broccoli six times per day--getting lean and muscular becomes simple, convenient, and dare I say...enjoyable.
And this book will show you the way.
If you enjoyed this article, get weekly updates. It's
free

.
Sending...
Great! You're subscribed.
100% Privacy. We don't rent or share our email lists.
Recommended For You