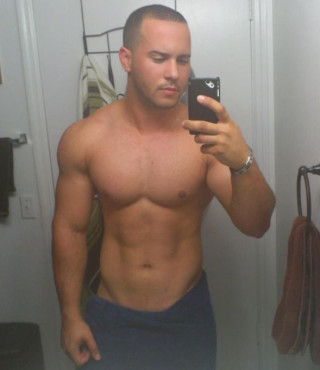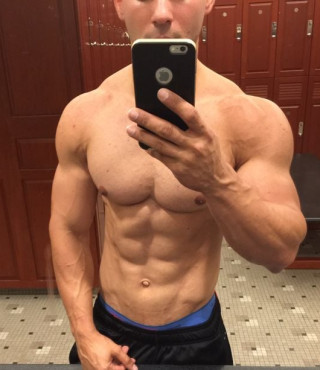 "I have more energy! Dieting has become something so important in my life that I won't feel good if I don't meet my macros for the day."
What has happened so far on the program?
I went from 205 pounds and 14% to 184 pounds and 7%. I only lost a little bit of strength.  I never used anything to burn fat or any supplement to help burn fat. I only followed what Mike says about calculating what works for me and adjusted the diet based on my results to get me 7%.
What, if anything, almost kept you from buying the book or starting the program?
I had nothing to lose and I like how Mike talks with researched proof. I was tired of trying so many workouts and nothing working for me. I had no idea how important dieting was, I just thought eating healthy was enough. I was just doing what people tell you at the gym, the reality is that all those people were on steroids. Like Mike says, when you are on steroids everything works.
What do you like most about the program?
It was easy and the results were incredibly fast. I started to burn 1 pound of fat a week. I learned so much like consistency, dieting, and how to calculate my BMR and TDEE and start from there. I have no way to thank you Mike for creating that book, Bigger Leaner Stronger.
How does this program compare with others you've tried?
I have never tried anything before, just what people told me at the gym. I have seen a lot of programs and diets but I've always thought it was just not worth the time. I saw Mike on YouTube and I liked the way he talked, and his body was so ripped that I wanted to look like him. I keep saying he is my idol.
Honestly, Ronnie Coleman or Jay Cutler or any other bodybuilder can say anything and I won't follow them. For years I did and it never worked. Mike changed my life. I wanted to try something fresh and different and God it changed my body from fat to pure muscle! Unbelievable, I never thought I would be able to learn what works for me.
How has what you've achieved with your body changed other areas of your life?
I am the most popular guy at my gym lol. Everyone asks me if I am using steroids, but I can happily say I don't.  Best of all, I can keep everything compared to those using steroids. I have more energy. Dieting has become something so important in my life that I won't feel good if I don't meet my macros for the day.
Is there anything else you'd like to add?
I can only say what I tell every kid who comes and asks me what my secret is, buy Bigger Leaner Stronger from Mike Matthews. He changed my life and my concept of bodybuilding, thanks again Mike.
If you enjoyed this article, get weekly updates. It's
free

.
Sending...
Great! You're subscribed.
100% Privacy. We don't rent or share our email lists.