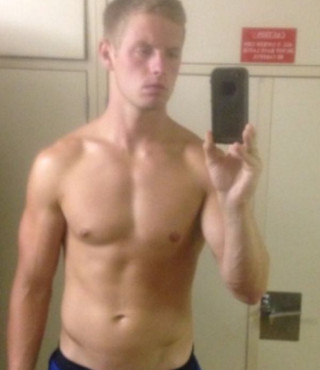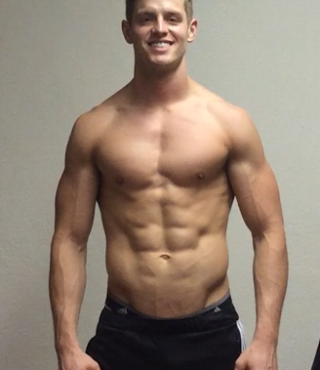 "I haven't seen anything close to the results I have accomplished on Bigger Leaner Stronger!"
What has happened so far on the program?
I gained good amounts of strength and muscle. I lost fat and learned how to diet and train properly. This program had helped me find the body composition I was looking for. I started off at 180lbs and wasnt looking very impressive at all.
I then bulked for 12 weeks and managed to gain about 15 pounds. My strength on all my big lifts went up at a very steady pace. I also corrected my form on a lot of lifts. I completed a 8 week cut and made it down to 182lbs but I was much more happy with the way I looked.
What, if anything, almost kept you from buying the book or starting the program?
I wasn't sure which type of program I wanted to start. I wanted to get max results for my efforts and that is what this program gave me. After checking out the articles on the website, I was very impressed with all of the good information. So I bought the book and was sold right away.
I have tried many other programs before. Mostly the ones that bodybuilding.com offers, but was annoyed with how many supplements they try and push on you.
What do you like most about the program?
Following the program is very easy. What I like most was I felt like I was getting the max results for the effort I was putting in. You kind of zoom in on your strength with the low reps and you see progression on a weekly basis.
How does this program compare with others you've tried?
Other programs do not hold a candle to Bigger Leaner Stronger. With the great information in the book and articles, along with help from the Muscle for Life staff, answering all my questions, I couldn't be more happy with every part of this program.
The diet was easy to maintain, I was never too hungry while cutting. The lifts were the best options for building strength and muscle.
How has what you've achieved with your body changed other areas of your life?
I am extremely confident now and I have many other people asking me for advice and I just tell them to get the book and follow it. It's simple.
Is there anything else you'd like to add?
I've tried many different diets and programs and have not seen anything close to the results I have accomplished on Bigger Leaner Stronger. I will continue training this way in the future. I agree with Mike, anybody can meet their fitness goals with the right tools, information and the willingness to make the small changes in their lifestyle to achieve them.
I am finishing up my tour overseas, I just completed another 10 weeks of bulking (gained 8 pounds) 7 weeks of cutting ahead of me (results and pictures to follow).
If you enjoyed this article, get weekly updates. It's
free

.
Sending...
Great! You're subscribed.
100% Privacy. We don't rent or share our email lists.