13 Awesome Paleo Asian Recipes
One of the most difficult aspects of paleo is figuring out what you can and cannot eat. Because it's so specific, sometimes it's tough to find a meal that meets all the requirements for being 'paleo'.
Online, I found tons of information on different cooking styles that fit neatly within the paleo category, but one style in particular stuck out to me: Asian.
I had to explore more. I love Asian cooking, whether it's Korean, Japanese, Thai, Chinese, or otherwise. There's just something refreshingly different in the taste and texture that sets it apart. And when I realized the paleo diet could have such a rich Asian component to it, I'll admit, my respect for the diet jumped up a few notches.
So, here I've collected a selection of paleo Asian recipes that should really delight your taste buds while respecting your diet program. Check them out below.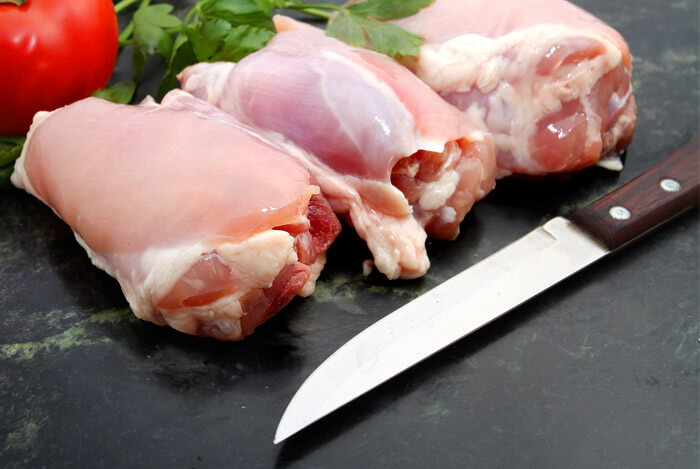 This is a tried and true familiar classic of the Chinese cuisine (as we Americans know it, at least). This chicken stir fry satisfies your chicken craving while keeping the rest paleo as well.
What You'll Need
1 lb. boneless skinless chicken thighs
To make the sauce, you'll need:
2 Tbsp. sriracha sauce
2 Tbsp. coconut vinegar
2 Tbsp. coconut aminos (a coconut sap, used in place of soy sauce)
1 Tbsp. arrowroot starch dissolved in 1 Tbsp. water
1 clove garlic, crushed
1/4 c. water chestnuts, drained & chopped
1/4 c. raw cashews, roughly chopped
4 green onions, sliced
Directions
Cut chicken thighs into bite size pieces.
In a well seasoned cast iron skillet or wok, over medium-high heat, cook thighs until lightly browned and cooked through.
While thighs are cooking, in a small bowl, whisk together sriracha sauce, coconut vinegar, coconut aminos, and starch/water. Stir in crushed garlic, water chestnuts, cashews and onions (reserve a little for garnish).
Add sauce to cooked chicken, mix to evenly coat and heat.
Place in serving dish and garnish.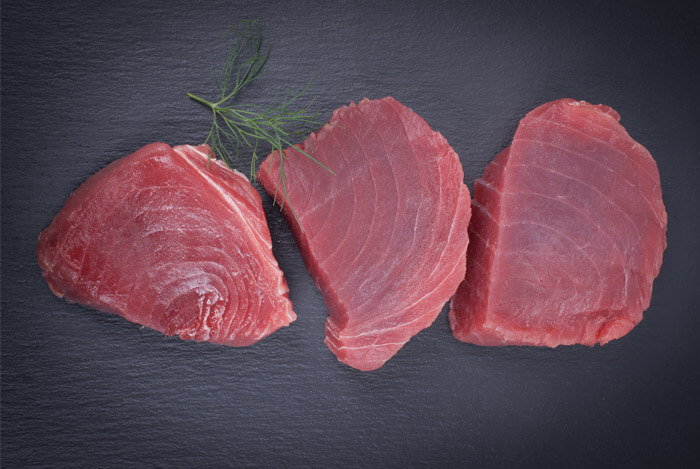 I've always been a huge fan of Ahi tuna. Something about seared fish-steak hits the taste buds just right without leaving you feeling guilty. And this recipe will make that canned tuna you're used to, pale in comparison.
What You'll Need

Tuna
1 Tbsp. lime juice
3 Tbsp. olive oil
1 clove garlic, minced
1 tsp. fresh ginger, minced
2 ahi tuna steaks
Dressing
¼ c. Greek yogurt
1 Tbsp. lime juice
1 tsp. wasabi
1 Tbsp. chives, chopped
Salad
2 c. arugula
1 cucumber, chopped
1/4 red onion, chopped
1/4 c. cilantro, chopped
Directions
Mix the first four ingredients well and coat the tuna steaks in the marinade. Let marinate in the refrigerator for 30 minutes.
Heat a non-stick skillet over high heat.
Add the tuna steaks and cook for 1-2 minutes until seared. Flip and cook for 1-2 minutes more. Remove from pan and let sit for 5 minutes while you prepare the salad.
Mix the yogurt, lime juice, wasabi and chives in a small bowl; set aside.
Mix all of the salad ingredients together and divide between two plates.
Slice the tuna steaks and place on top of salad.
Top each salad with half of the yogurt dressing.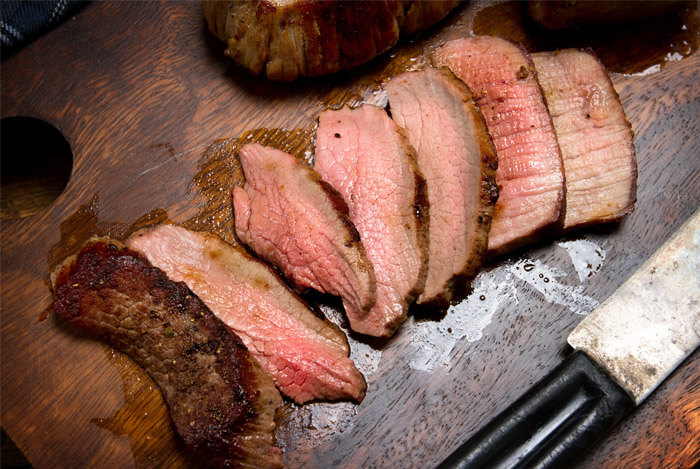 Another staple of Chinese stir fry, this paleo take on beef and broccoli is one of my favorite dishes of all time. The flavors mix together in an unexpectedly awesome way, and it hardly takes any time at all to prepare.
What you'll need
5 Tbsp. coconut aminos (divided)
1½ Tbsp. sesame oil (divided)
3 drops fish sauce (optional)
1 teaspoon dried ginger
1 teaspoon granulated garlic powder (divided)
¼ cup beef broth
1 teaspoon arrowroot powder
2-3 Tbsp. coconut oil
1 pound grass fed beef sirloin, skirt, or flank steak, cut across the grain into ¼ inch slices
1 head fresh broccoli, cut into florets
sesame seeds (optional)
Directions
Prepare the marinade by mixing 2 Tbsp. coconut aminos, 1 Tbsp. sesame oil, fish sauce (if using), ginger, and ½ teaspoon garlic in bowl.
Add beef and let marinate at room temperature for 30 minutes.
Meanwhile, prepare the sauce by combining broth, 3 Tbsp. coconut aminos, ½ teaspoon sesame oil, ½ teaspoon garlic, and arrowroot powder. Set aside.
Heat 2 Tbsp. coconut oil in large skillet over medium-high heat.
Cook sirloin in a single layer for 1-2 minutes. Turn and cook other side for 1-2 minutes or until browned.
Remove meat and set aside. If pan is dry, add another Tbsp. of coconut oil.
Add broccoli and cook for about 1 minute, stirring constantly.
Add 2 Tbsp. of water and cover pan for 2-3 minutes. Uncover and cook, stirring constantly, until broccoli reaches desired level of doneness.
Return beef to the pan, add sauce, combine well.
Sprinkle with sesame seeds and serve.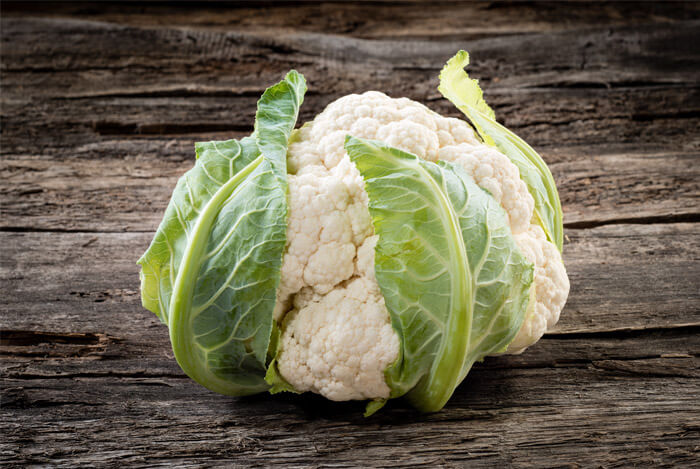 Here's a more traditional Chinese fried rice recipe that meets the paleo specifications. Perfect on any plate, if you ask me.
What You'll Need
1 head of cauliflower
3 eggs, whisked
cubed carrots and peas, 1 lb frozen package
1 Tbsp. tamari soy sauce (gluten and grain  free)
coconut oil to cook with
salt to taste
Directions
Cut up the cauliflower into small florets so that they'll fit into a food processor.
Food process the cauliflower until it forms very small rice-like pieces.
Add 2 Tbsp. of coconut oil into a large pot. Add in the cauliflower and let it cook on a medium heat. Stir regularly to make sure it doesn't burn.
Add the package of carrots and peas to a pot of water and bring to a boil. Boil for around 5-10 minutes.
Add in 2 Tbsp. of coconut oil into a different skillet on medium heat and add in the 3 whisked eggs. Let the eggs cook a little bit before stirring it. Gently stir the eggs as if you're making a scramble, but make sure the eggs don't clump together too much.
When the eggs are pretty solid, add the eggs to the cauliflower in the pot.
Drain the carrots and peas and add to the cauliflower too.
Add in 1 Tbsp. of tamari soy sauce and salt to taste.
Cook for 2-3 minutes more and serve.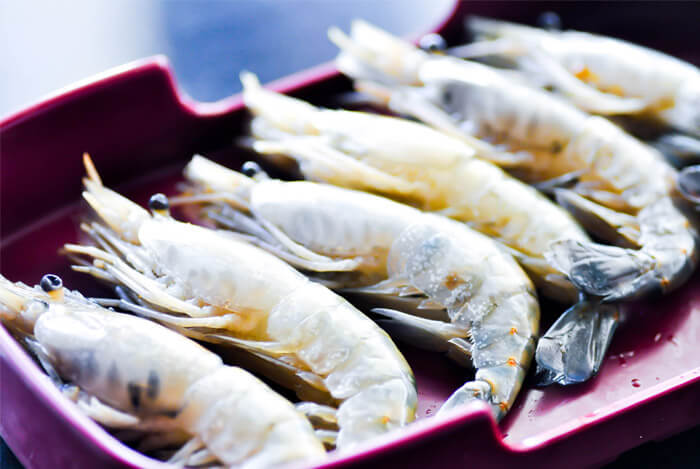 I think I'm starting to see a trend with myself and seafood lately. Any time I have an excuse to eat shrimp, I'm using it.
What You'll Need
1 lb shrimp, peeled and deveined
1 egg
1 Tbsp. tapioca starch
1 cup unsweetened shredded coconut
2 Tbsp. coconut flour
pinch of salt
¼ teaspoon paprika
3 Tbsp. coconut oil
Directions
Gather two separate small bowls. In one whisk the egg and the tapioca starch together. In the other combine the coconut, coconut flour, salt and paprika.
Butterfly your shrimp by slicing down the back of them until they open up and could almost lay flat.
You can choose to leave the tails on, which I do to make flipping and eating easier.
In a large skillet over medium heat, melt the coconut oil.
Dip the shrimp into the egg wash, let the excess fall off then dredge through the coconut mixture.
In batches, so the pan isn't too crowded, fry the shrimp for 2-3 minutes per side or until they are opaque in the center and golden brown on the outside.
If the pan runs out of oil simply add 1 or 2 more Tbsp. before the next batch.
Transfer cooked shrimp to a paper towel lined plate to drain excess oil.
Serve with warmed sauce.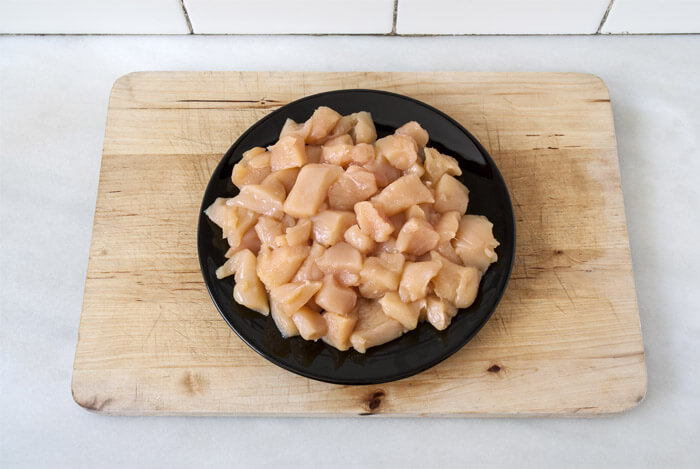 This healthy salad is perfect for you on-the-go paleo dieters. And odds are, if you've ever eaten a salad, this will taste wonderfully familiar given how classic the recipe is (modified for paleo, of course).
What You'll Need
2 cooked diced chicken breasts
4 cups romaine lettuce, chopped
1/2 small red onion, thinly sliced
1/3 cup carrots, julienne sliced
2 scallions, thinly sliced
1/4 cup blanched almonds, sliced
Sesame seeds, optional
For the vinaigrette
1 clove garlic, pressed
3 Tbsp. apple cider vinegar
2 Tbsp. orange juice
1 Tbsp. honey
2 tsp coconut aminos
1 tsp sesame oil
1 tsp freshly grated ginger
Dash of white pepper, optional
Directions
Whisk together the ingredients for the vinaigrette in a small bowl. Set aside.
Add the chicken, lettuce, red onion, carrots, scallions, and almonds to a large salad bowl.
Drizzle with the sesame vinaigrette and gently toss to coat. Serve immediately, sprinkled with sesame seeds if desired.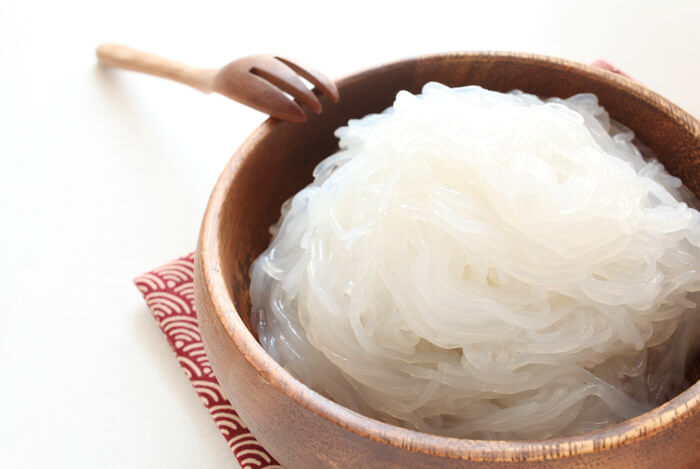 This paleo variant of pad Thai is awesome for fans of the original recipe. Add a spicy kick with some cayenne or red pepper, and enjoy it in a flash.
What You'll Need
1 Tbsp. fish sauce
1 Tbsp. tamarind paste
1 Tbsp. palm sugar
4 Tbsp. coconut oil
2 shallots
4 pickled mustard stem
1 bunch chives
½ cup dried shrimp
12 large fresh shrimp
2 x 7 oz packages of wet shirataki noodles
2 eggs
2 heaping cups mung bean sprouts
½ cup chopped cashews
Garnish
Chives
Cashews
Red pepper flakes
Palm sugar
Fresh limes
Mung bean sprouts
Directions
Soak the dried shrimp in warm water until they begin to soften, then finely dice.
Mix the fish oil, tamarind paste and coconut sugar. Set aside.
Drain the noodles, set aside.
Thinly slice the shallots, dice the pickled mustard stem, and cut several 1″ lengths from the bundle of chives. Save the rest of the chives to serve with the finished dish.
In a large skillet, heat 2 Tbsp. of coconut oil then add the sliced shallots. Cook the shallots over high heat, keeping them moving, until they begin to lose their color but don't burn (only a minute or so if the skillet is hot enough).
Add the chopped mustard stem and diced shrimp. Stir for one minute, letting the flavors mix, then add the drained noodles. Stir to mix the contents of the skillet, then push to one side to make room for the eggs.
Crack the eggs on one side of the skillet, and scramble briefly before working into the rest of the skillet's ingredients.
Turn off the heat under the skillet, and add the chopped cashews, bean sprouts and chopped chives. Mix thoroughly, letting the remaining heat wilt the vegetables.
Serve hot, with the reserved chives, red pepper flakes, limes and more coconut sugar, cashews and bean sprouts.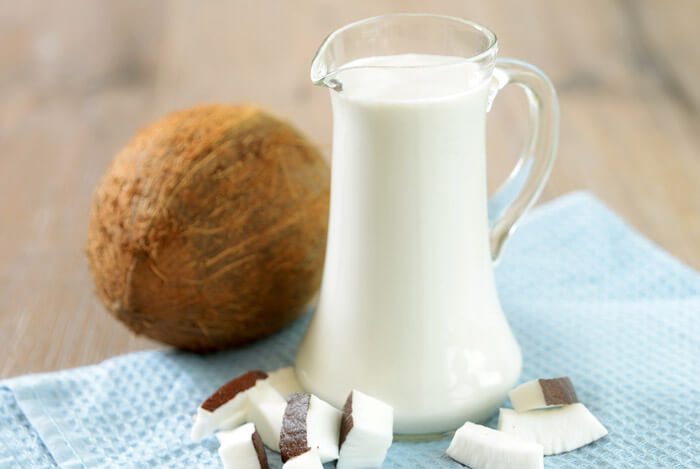 That's right you can even make a paleo Asian chicken noodle soup. It's good for the soul, I've heard. You'll get a lot of use out of your chicken this way. Serve it up on a rainy day or if you're feeling sick, it'll warm you up and set you right.
What You'll Need
1 lb. boneless chicken breasts or thighs, sliced thinly
1 tsp toasted sesame oil
1 small onion, diced
2 bell peppers, diced
2 summer squash, diced
6 oz sugar snap peas, chopped into bite size pieces
2-3 Tbsp. Thai green curry paste
1 can full fat coconut milk
1 Tbsp. gluten free fish sauce
1 Tbsp. coconut aminos
4 cups no added salt chicken broth (or half stock, half water)
1-2 Tbsp. dried Thai basil
Juice of half a lime
Chopped fresh cilantro to taste
Bunch of green onions, chopped
Optional: Red pepper flakes to taste
Optional: 1 Tbsp. coconut sugar.
Directions
In a large dutch oven, heat the toasted sesame oil on low-medium. Saute the onions and peppers in the sesame oil; soften for about 5 minutes.
Add 2 Tbsp. curry paste to the pan, heating until fragrant.
Stir in the coconut milk, then add the diced squash, coconut aminos, gluten free fish sauce, dried Thai basil & chicken stock (as well as the coconut sugar, if using).
Bring to a simmer (not a boil) for about 15 minutes, then taste and re-season if needed.
Add the chicken, simmering until cooked through.
Stir in the snap peas, cook for 2-3 minutes, until just cooked but retaining their crunch.
Finish with the lime juice, cilantro, green onions and the coconut sugar, if using, before serving. For a little extra heat, a sprinkling of red pepper flakes works well.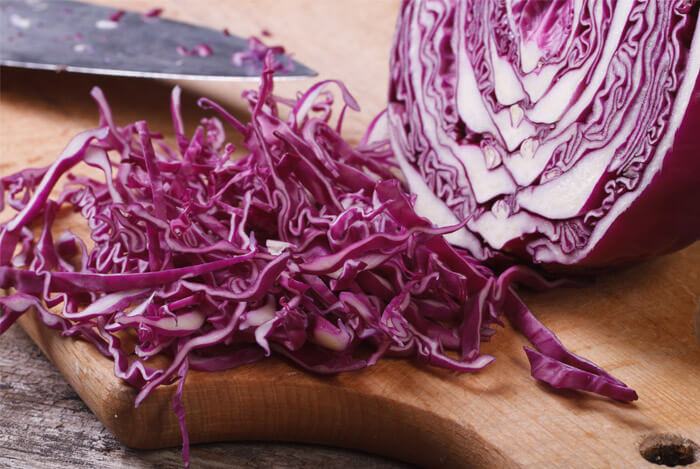 This spicy, crunchy noodle salad has a whole lot going for it. It's a little more involved, to be honest, but the end result is fantastic. Because of the variety of vegetables in the recipe, you're free to play around with volume however you wish to accommodate to your liking.
What You'll Need
Salad
1 small Napa cabbage
½ small purple cabbage
½ bunch green onion
1 red pepper
1 yellow pepper
½ small bunch cilantro
½ bunch baby spinach
1 large handful bean sprouts
1 package kelp noodles
Dressing
2 Tbsp. olive oil
2 Tbsp. coconut aminos
1 Tbsp. honey
1 Tbsp. sesame oil
¼ lime
1 garlic clove
1 x 2-inch piece raw ginger, peeled
½ serrano peppers
½ tsp salt
Sesame seeds
Directions
Rinse kelp noodles and submerge them in water while you prep the rest of the salad.
Thinly chop the Napa cabbage, starting at the head and working toward the base. Place in a large mixing bowl.
Thinly slice the purple cabbage into strips, then wash and dice the green onions. Add to the Napa cabbage.
Carefully remove the bell peppers' stem by cutting in a circle around it, then extracting the top and seeds. Thinly slice and add to the mixing bowl.
Roughly chop the cilantro, spinach and add to the other vegetables. Top with the bean sprouts and noodles, then mix well.
To make the dressing, combine the oil, coconut aminos, sesame oil, salt and honey in a blender. Squeeze the ¼ lime into the blender too.
Roughly chop the serrano pepper, ginger and garlic, then add to the rest of the dressing ingredients in the blender.
Puree until completely smooth, then drizzle over the vegetables and noodles. Toss to coat, then top with sesame seeds and serve.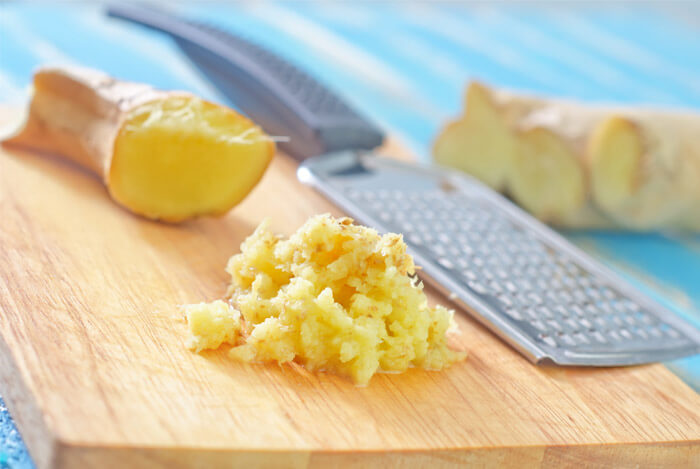 Ginger is one of those craving foods that you sometimes can't find the perfect food for. The flavor pops into your head and you know you have to have it. And this recipe, plus the sriracha, makes for a great dish. Tip: add chicken on top.
What You'll Need
1 large head of cabbage
1 bunch scallions
1/3 cup honey
1/3 cup sesame oil
1/3 cup coconut vinegar
2 Tbsp. coconut aminos
1/4 cup almond butter
2 Tbsp. fresh grated ginger
1 Tbsp. sriracha sauce, optional for the spice
3 large garlic cloves minced
1 bunch cilantro (chopped)
Directions
Shred cabbage and slice the scallions.
In a large bowl mix the cabbage, green onions, and cilantro.
In a medium bowl whisk together the honey, oil, vinegar, aminos, almond butter, ginger, sriracha, and garlic.
Pour dressing onto cabbage and mix well.
Serve garnished with slivered almonds, sesame seeds, or cilantro.
You can also add carrots, purple cabbage, sliced bell peppers, or any other crunchy vegetables.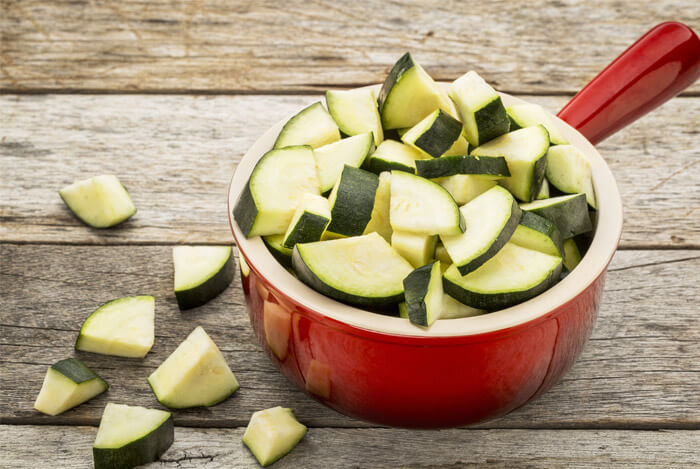 Stir fry is great because of how easy it is to experiment with. You can mix and match in so many different ways, of course it would become a paleo Asian staple. And it's one of the easiest, fastest foods you can cook.
What You'll Need
2 Tbsp. olive or coconut oil
2 large chicken breasts, diced into 1″ cubes
1 bell pepper, any color
1 large white onion, diced
1 zucchini, diced into small chunks
1 Tbsp. coconut aminos
1 tsp. sriracha sauce
handful pea shoots
Directions
In a heavy cast iron pan, heat oil until shimmery.
Add chicken, cook on medium high heat until just browned, 5 minutes.
Add onions and peppers, cook until slightly browned, about 5 minutes.
Add zucchini, keep cooking until everything is nicely browned, about 6 minutes.
Add coconut aminos and stir well.
Slowly add sriracha sauce until desired heat level, this sneaks up on you, so add slowly. You can always add more, but you can't take away if you add too much.
Throw pea shoots in while still on stove, and toss mixture until shoots start to soften, about 2 minutes.
Remove from heat and eat immediately.
Can be eaten as it is, or added to a lettuce wrap.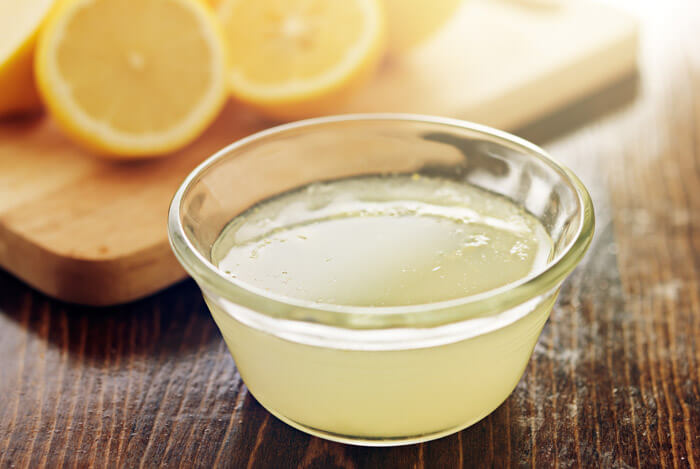 I know – shrimp again. I can't get enough of the stuff, and this classic recipe is one of the first flavors I remember when I think of the tiny, succulent little shellfish.
What You'll Need
1 lb. shrimp, deveined
3-4 cloves of garlic, chopped
1/2 fresh lemon juice
3 Tbsp. organic, grass fed ghee
1/8 of Himalayan pink salt (or to taste)
Fresh ground pepper (to taste)
1 Tbsp. fresh parsley, chopped
Directions
Heat pan to medium-high heat.
Add ghee and garlic. Saute for about a minute.
Add shrimp. Saute for about a minute on each side.
Add Himalayan pink salt, pepper and lemon juice. Saute for another minute or so.
Remove from heat and dish onto a plate or bowl. Garnish with fresh parsley.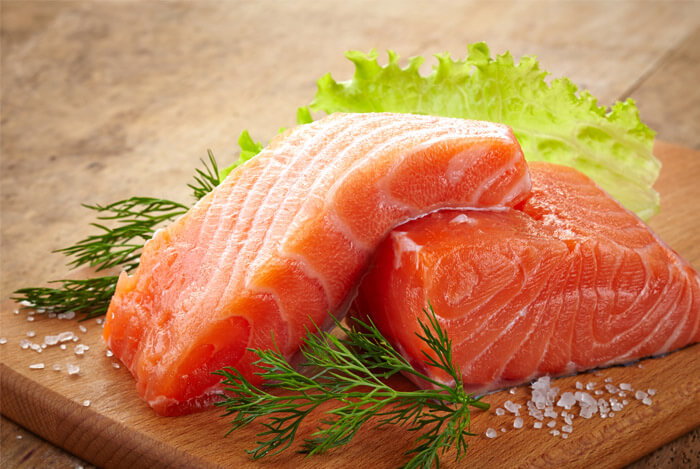 Broccolini and salmon pair really well together. And the asparagus, with some garlic and lemon juice, are perfect. Make sure to cook both veggies until they're tender, then dig in.
What You'll Need
4 x 6 oz fillets of salmon, boneless and skinless
3 Tbsp. coconut aminos
1 Tbsp. fish sauce
2 teaspoons coconut crystals or honey
¼ teaspoon ground ginger
¼ teaspoon minced garlic
pinch of sea salt and fresh cracked pepper
10 oz broccolini, trimmed
10 oz asparagus, trimmed and cut into 2-inch pieces
2 Tbsp. extra virgin olive oil
2 teaspoons fresh lemon juice
3 garlic cloves, crushed
¼ sea salt
pinch cracked pepper
Directions
Preheat oven to 400 degrees F.
Combine the aminos, fish sauce, coconut crystals, ginger, garlic, salt, and pepper in a small bowl.
Place the salmon fillets in a baking dish and pour the marinade over the fish.
Roast in the oven for 15-20 minutes until flaky, basting the fish every 5 minutes.
For the broccolini and asparagus
Preheat oven to 400 degrees F.
Toss all of the ingredients together in a bowl to coat.
Spread the vegetables on a baking sheet and roast for 15-18 minutes, stirring once.
What's your take on these paleo Asian recipes? Have anything else you'd like to share? Let me know in the comments below!
Want to know how to build muscle and lose fat eating delicious foods like these?
"Dieting" doesn't have to suck. You CAN eat foods you like and have the body you want!
Click Here to Learn How
OVER 100,000 PEOPLE HAVE USED MY COOKBOOK TO GET THE BODY THEY WANT EATING THE FOODS THEY LOVE. WILL YOU BE NEXT?
What if I told you that just about everything magazines and trainers "teach" you about dieting is wrong?
What if you could build muscle and lose fat eating "naughty" foods every week?
What if you didn't have to suffer through low-carb dieting to get lean? In fact, what if you could eat all the carbs you wanted?
And what if you didn't have to gorge yourself just to gain muscle and didn't have to put on pounds and pounds of ugly fat, either?
In short, what if I told you that proper dieting--whether you want to maximize fat loss or muscle growth--is much simpler and more enjoyable than you've been led to believe?
Imagine eating delicious, filling meals every day...never feeling starved or stuffed...having great energy levels and workouts...and watching your body respond exactly as you desire, dropping fat or adding muscle each and every week.
And imagine finally understanding how proper dieting really works, never again falling for the BS, tricks, and gimmicks pushed by "gurus" and other shysters.
Well, I have good news.
All these "fantasies" can be a reality...if you know how to do a handful of "little" things correctly.
You see, when you know how to diet properly--and this doesn't mean learning to eat boiled chicken and raw broccoli six times per day--getting lean and muscular becomes simple, convenient, and dare I say...enjoyable.
And this book will show you the way.
If you enjoyed this article, get updates. It's
free

.

100% Privacy. We don't rent or share our email lists.