The 9 Most Shockingly Healthy Desserts
One of the hardest parts of achieving your health goals is abandoning those delicious, unhealthy desserts.
But sometimes, you do need to reward yourself after a week of grueling exercise and dieting. The dessert you choose from doesn't have to be horrible for you, though.
So, once again I've compiled a list of some of the most healthy dessert options possible to satisfy your sweet tooth without damaging your diet or busting your belt.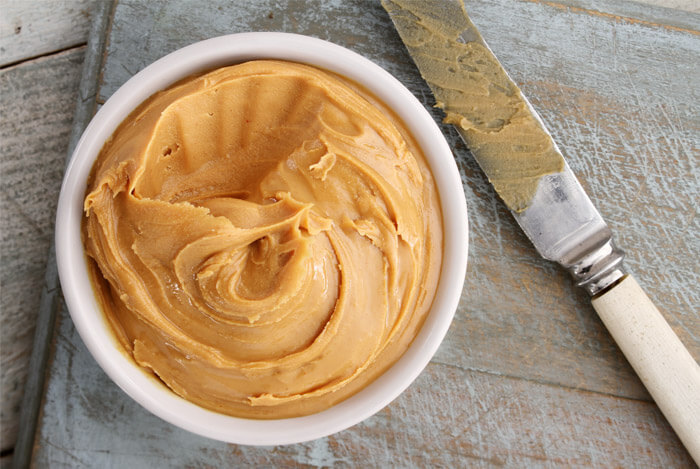 These vegan-friendly blondies are the perfect combination of sweet and salty – especially if you sprinkle some sea salt on top before baking them.
Ingredients
1 (15 oz) can chickpeas (garbanzo beans), rinsed and drained
½ cup peanut butter
¼ cup honey (can substitute maple syrup for a vegan option)
¼ cup coconut sugar
1 TBS almond milk
2 tsp vanilla
½ tsp salt
½ tsp baking powder
¼ tsp baking soda
½ cup chocolate chips
extra sea salt & chocolate chips for the top
Directions
Preheat oven to 350 degrees F. Grease an 8" glass baking pan and set aside.
Put all ingredients except for chocolate chips into your blender or food processor.
Blend until creamy and smooth.
Once smooth, add chocolate chips and mix by hand.
Pour mixture into your prepared pan and spread out evenly.
Sprinkle a few more chocolate chips and sea salt on top.
Bake in your preheated oven for 20-30 minutes until the edges just pull away from the pan, the top is set and slightly golden brown.
Let cool for at least 15 minutes, then enjoy!
Store in an airtight container in the refrigerator. You can eat them cold or warm in the microwave for 15 seconds to regain the fresh-from-the-oven deliciousness!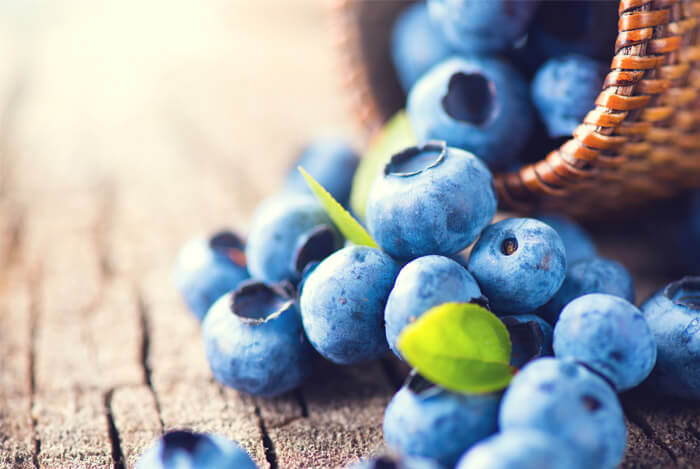 This 5-ingredient recipe is wonderfully simple. Try these as a perfect on-the-go snack!
Ingredients
300g of jumbo oats
225g of blueberries added to the blender + 60g of blueberries stirred through
225ml of oat milk (or any other plant-based milk)
1 and a 1/2 teaspoons of vanilla powder
115ml of maple syrup
Directions
Preheat the oven to 180C and grease a brownie tin with a small amount of coconut oil
Add all the ingredients to a food processor except for the 60g of blueberries, which are to stir through later. Pulse everything a few times until the mix is nicely combined, but not totally smooth.
Transfer the mix to a bowl and stir through the extra blueberries. Then pour everything into the greased tray
Bake the mix for about15 minutes, until the middle is cooked- you may need an extra few minutes
Leave to cool, before slicing into squares.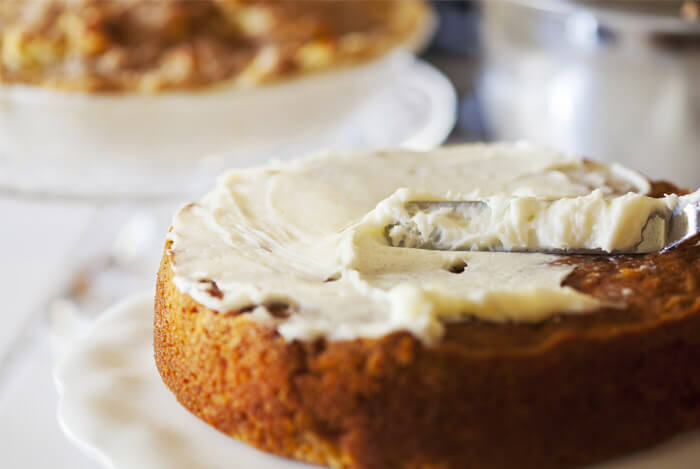 Rather than using the large amounts of oil needed to make this sort of cake, orange juice and crushed pineapple do the trick. As a result, you'll have a wonderfully moist cake that's simple to bake.
I personally like this sort of recipe most served in cupcake form, but a Bundt cake will work just fine.
Ingredients
3 eggs
3/4 cup packed light brown sugar
1/2 cup canola oil
1/2 cup orange juice
2 tsp vanilla
2 cups grated carrots
1 cup all-purpose flour
1 cup whole-wheat flour
1/2 cup drained crushed pineapple
2 tsp baking soda
2 tsp cinnamon
Directions
Preheat oven to 350°F.
In a food processor (a blender is also fine), pulse together eggs, brown sugar, oil, orange juice and vanilla until well blended.
Add carrots, flours, pineapple, baking soda and cinnamon; process for 20 seconds, scraping down sides halfway through, until mixture is well combined. Spoon mixture into 18 lightly greased muffin tins or a 10-cup (2.5-L) Bundt pan.
Bake in centre of preheated oven for 20 to 25 minutes for cupcakes, or 35 to 40 minutes for cake, or until top of cupcakes or cake springs back when lightly pressed. Let cool in pan on rack.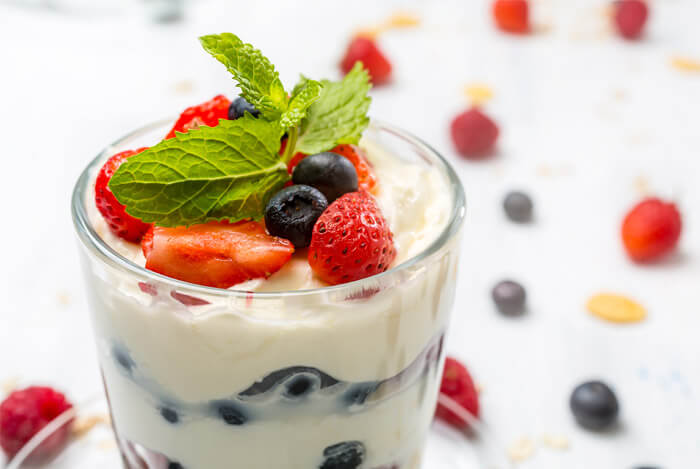 If you love the tanginess, dive right into this awesome, healthy parfait. You may even want to make this a regular dessert so you can get all the awesome health benefits of yogurt!
Ingredients
1 cup plain low-fat yogurt
2 (3.5-ounce) containers fat-free vanilla pudding
2 tablespoons bottled lemon curd
1/2 teaspoon vanilla extract
2 tablespoons honey
Zest of 1 lemon
1 tablespoon fresh lemon juice
3 cups mixed berries (such as blueberries, strawberries, and raspberries)
Fresh mint leaves (optional)
Directions
In a small mixing bowl, whisk together the yogurt, pudding, lemon curd, and vanilla extract; set aside.
In a medium mixing bowl, stir the honey, lemon zest, and lemon juice until combined. Add the mixed berries, and gently stir with a rubber spatula to coat them with the honey mixture.
Assemble the parfaits in four 8-ounce glasses. Using measuring spoons, scoop 3 tablespoons of the yogurt mixture into each glass.
Top with 1/4 cup of the berries, then another 3 tablespoons yogurt, and another 1/4 cup berries.
Garnish each yogurt parfait with fresh mint, if desired. Serve immediately, or cover and refrigerate for up to 2 hours.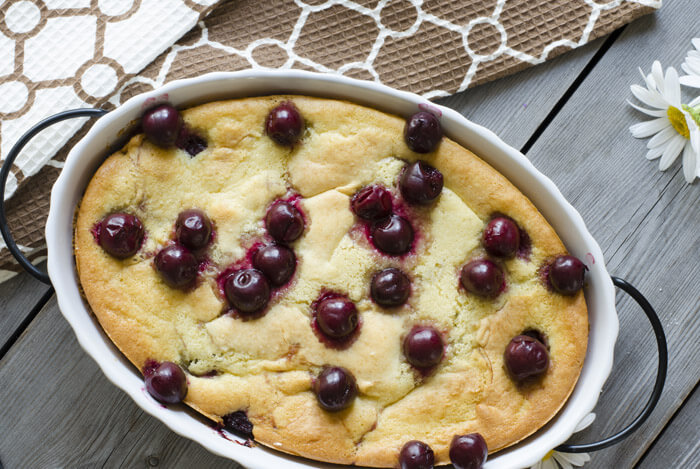 Basically, this is just a big, baked fruit pancake full of antioxidant-rich sour cherries.
Ingredients
2 cups pitted sour cherries, fresh or frozen
1 Tbsp + 1/3 cup sugar, divided
1 tsp butter
3 large eggs
6 Tbsp all-purpose flour
1 cup 1% milk
1/2 cup 10% table cream
1 tsp pure vanilla extract
1/2 cup slivered almonds (optional)
Directions
In a small bowl, sprinkle cherries with 1 Tbsp sugar and set aside.
Preheat oven to 375°F.
Butter bottom and sides of an 9-inch round baking dish or 6 shallow ramekins.
In a medium bowl, whisk together eggs and remaining 1/3 cup sugar.
Whisk in flour, a little at a time to prevent lumps.
Add milk, cream and vanilla. Drain excess liquid off cherries, and spread in one layer on bottom of baking dish or ramekins.
Sprinkle with almonds, if using. Pour batter overtop and bake for 45 minutes (30 minutes for ramekins) or until top is just set and edges are golden. Serve immediately.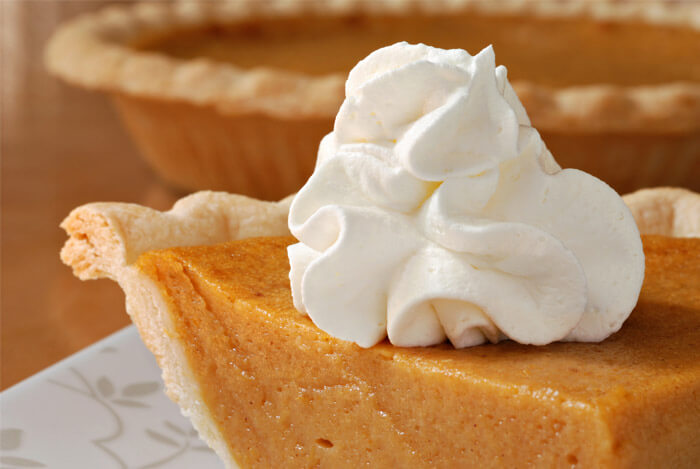 If you aren't as big on spice as I am, you can simply reduce the amount of chipotle peppers or remove them completely. I wouldn't recommend it, though, as the complete recipe (including the peppers) is perfect the way it is.
Ingredients
1½ cups chickpeas
½ cup flour
½ cup ground flax seeds
¼ cup almond milk
1 egg
1 T cinnamon
½ t salt
½ t nutmeg
2 T honey
1 T oil for greasing pan
Filling Ingredients:
3 large sweet potatoes (6 cups cubed)
1 tablespoon (or less) dried ground chipotle
1 and ⅓ cups dates
⅛ cup chia seeds
Directions
Peel sweet potatoes, and cube. Steam them for 20 minutes.
Meanwhile, combine all crust ingredients in the food processor, and pulse/blend until a dough ball forms.
Boil water. In a glass container, pour ½ cup of water over dates. Press down to get them all softened under water.
Preheat oven to 350
Press dough into pie pan
Bake dough 7 minutes.
Combine all filling ingredients in the food processor, and pulse/blend until mixture is smooth.
Pour into crust, bake 35-45 minutes.
Serve with vanilla frozen yogurt.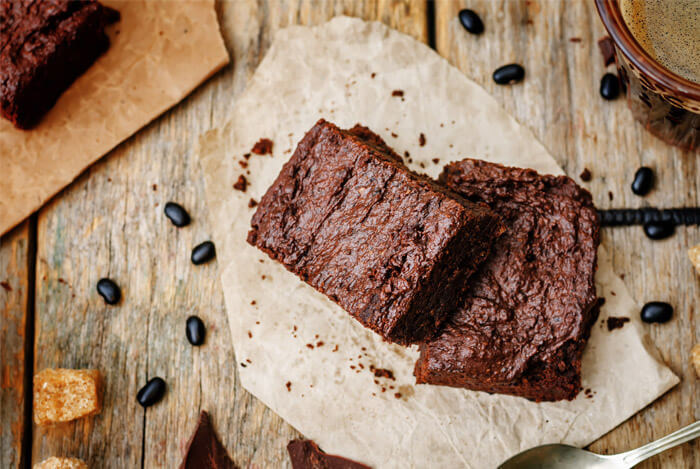 When I first found this recipe, I'll admit, my mind was a little blown. It's a mixture between a cake and a cookie – who would have thought black beans would work so well with something so sweet?
Ingredients
1/2 cup low sodium black beans, drained and rinsed
1 egg white
2 tbsp unsweetened applesauce
1 tsp honey
1/2 tsp hazelnut extract
2 tbsp unsweetened vanilla almond milk
3 tbsp almondflour
1 tbsp unsweetened cocoa powder
1 1/2 tsp instant coffee
1 scoop Lean Body for Her Chocolate whey protein
24 60% dark chocolate chips
1 tbsp chopped hazelnuts
1/4 tsp baking powder
2 packets stevia
Directions
Pre-heat oven to 350 degrees.
In a food processor, mix black beans, applesauce, honey, hazelnut extract, stevia and almond milk until smooth.  Add almondflour, cocoa powder, protein powder, instant espresso and baking powder and blend until smooth.  Pulse in egg white, then mix in chocolate chips by hand.
Wipe a 6.5″ cast iron skillet with coconut oil, then pour cake mixture into skillet.
Bake at 350 degrees for 26-28 minutes or until a toothpick inserted in the center comes out mostly clean.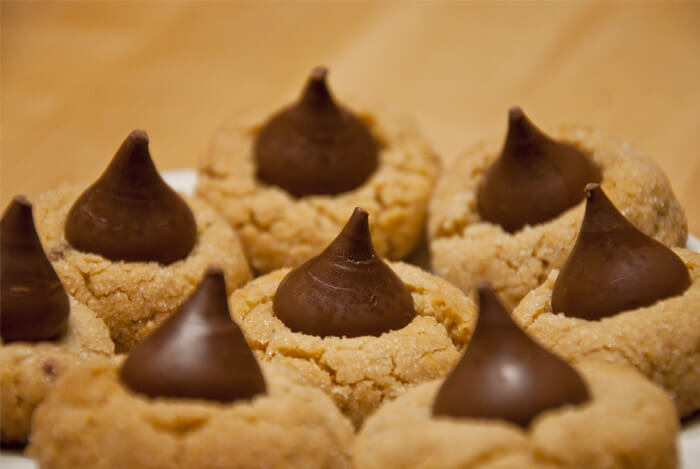 There's a lot more sugar to this one – so take it easy on these delicious treats. I had to include them though for my gluten-free friends!
Ingredients
1/4 cup granulated sugar
1/2 cup packed brown sugar
1/2 cup creamy peanut butter
1/2 cup butter
1 egg
1 1/2 cup of gluten-Free Baking Flour
3/4 teaspoon baking soda
1/2 teaspoon baking powder
Additional granulated sugar
22 Hershey's Kisses milk chocolates
Directions
Heat oven to 375°F. In large bowl, beat granulated sugar, the brown sugar, peanut butter, butter and egg with electric mixer on medium speed, or mix with spoon. Stir in flour, baking soda and baking powder.
Shape dough into 1-inch balls; roll in additional granulated sugar. Place about 2 inches apart on ungreased cookie sheet.
Bake 8 to 10 minutes or until edges are light brown. Immediately press 1 chocolate candy in center of each cookie. Remove from cookie sheet to wire rack.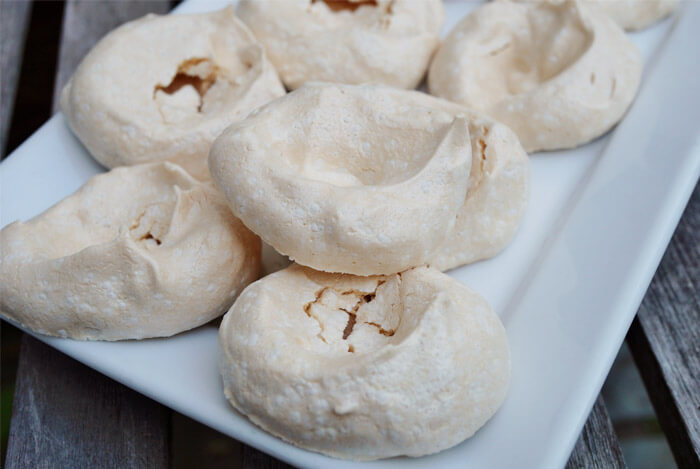 Despite the extreme simplicity of the ingredients that go into most meringues, they're not the simplest treat to prepare. So, pay close attention to the directions here, and you'll end up with an awesomely healthy vegan dessert to show off to your dinner guests.
Ingredients
Liquid from one 15 oz can of chickpeas (about ¾ cup)
2-3 teaspoons vanilla extract
1 cup/ 200 grams sugar
Directions
Preheat the oven to 250°F.
Line two baking sheets with parchment paper or a non-stick mat.
Put the chickpea liquid and vanilla extract into the bowl of a stand mixer.
Beat the liquid on medium speed until it starts to get pretty foamy, 2-3 minutes.
Keep the mixer running. Gradually start to add the sugar to the liquid, a spoonful or two at a time.
Keep beating until the mixture is white, glossy, and can hold a stiff peak. Transfer the mixture to a piping bag. Pipe small mounds onto your prepared baking sheet. These don't spread too much so the meringues can be close to each other.
Bake in the oven for 90 minutes. Half-way through baking time rotate the pans so that what was on the top shelf is on the bottom and what was on the bottom is on the top. Also rotate the pans so what was facing the back of the oven is now facing the front.
Remove from the oven and let cool for 10 minutes.
Serve or store in an air tight container.
What's your take on these dessert recipes? Have anything else you'd like to share? Let me know in the comments below!
Want to know how to build muscle and lose fat eating delicious foods like these?
"Dieting" doesn't have to suck. You CAN eat foods you like and have the body you want!
Click Here to Learn How
OVER 100,000 PEOPLE HAVE USED MY COOKBOOK TO GET THE BODY THEY WANT EATING THE FOODS THEY LOVE. WILL YOU BE NEXT?
What if I told you that just about everything magazines and trainers "teach" you about dieting is wrong?
What if you could build muscle and lose fat eating "naughty" foods every week?
What if you didn't have to suffer through low-carb dieting to get lean? In fact, what if you could eat all the carbs you wanted?
And what if you didn't have to gorge yourself just to gain muscle and didn't have to put on pounds and pounds of ugly fat, either?
In short, what if I told you that proper dieting--whether you want to maximize fat loss or muscle growth--is much simpler and more enjoyable than you've been led to believe?
Imagine eating delicious, filling meals every day...never feeling starved or stuffed...having great energy levels and workouts...and watching your body respond exactly as you desire, dropping fat or adding muscle each and every week.
And imagine finally understanding how proper dieting really works, never again falling for the BS, tricks, and gimmicks pushed by "gurus" and other shysters.
Well, I have good news.
All these "fantasies" can be a reality...if you know how to do a handful of "little" things correctly.
You see, when you know how to diet properly--and this doesn't mean learning to eat boiled chicken and raw broccoli six times per day--getting lean and muscular becomes simple, convenient, and dare I say...enjoyable.
And this book will show you the way.
If you enjoyed this article, get updates. It's
free

.

100% Privacy. We don't rent or share our email lists.