25 Mouth-Watering Ways to Eat Avocado
Yes, the world is abuzz with the talk of the health benefits of avocado.
At first, avocados really seemed like something that was just an occasional treat. And you might be one of those people who thought it only came in one form: guacamole. Don't feel bad – I was in that same camp too for quite some time.
But now that the world has caught on to the incredible versatility of the peculiar fruit that is the avocado, there is seemingly no end to the new and delectable ways to try it.
So, get your bookmark button ready because here are 25 mouthwatering ways to eat avocado that you'll want to try.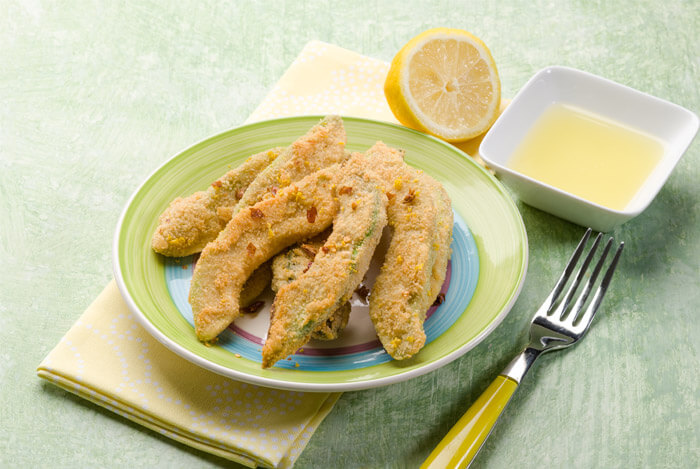 That's right, you can make fries out of avocado slices. Right from the beginning, I'm blowing your mind.
There are a lot of different foods you can make into fries, but rarely do they come from the fruit family. And these are extremely simple to make.
Ingredients
3 ripe (but not overripe) avocados
½ cup all-purpose flour
Salt and black pepper
2 eggs
1½ cups panko breadcrumbs
1 Tbsp butter or margarine, melted
½ tsp garlic powder
½ tsp onion powder
½ tsp paprika
½ tsp salt
¼ tsp freshly ground black pepper
Cooking spray
Directions
Preheat oven to 450 F. Line a baking sheet with foil and place a wire rack on the sheet. Set aside.
Slice avocados lengthwise – for three avocados, you'll get 20-22 fries.
Set up three bowls in an "assembly line". In the first bowl, place the ½ cup of flour and add a pinch of salt and a few grinds of black pepper.
Crack the eggs into the middle bowl and beat lightly.
In the last bowl, combine the panko and melted butter and mix with your fingers to coat. Add garlic powder, onion powder, paprika, salt, and pepper and stir to combine.
Dredge each avocado slice through the flour, and then the beaten egg. Coat thoroughly with the panko and place on the wire rack. Spray lightly with cooking spray.
Bake for 20-25 minutes, until panko is lightly browned. Cool for about ten minutes and serve with dipping sauce of choice.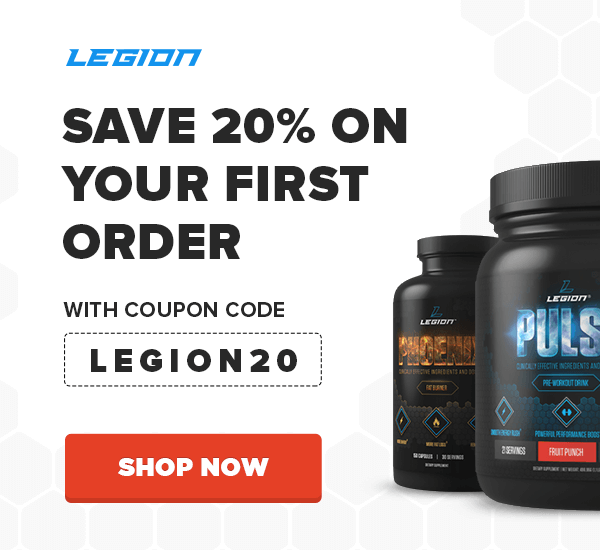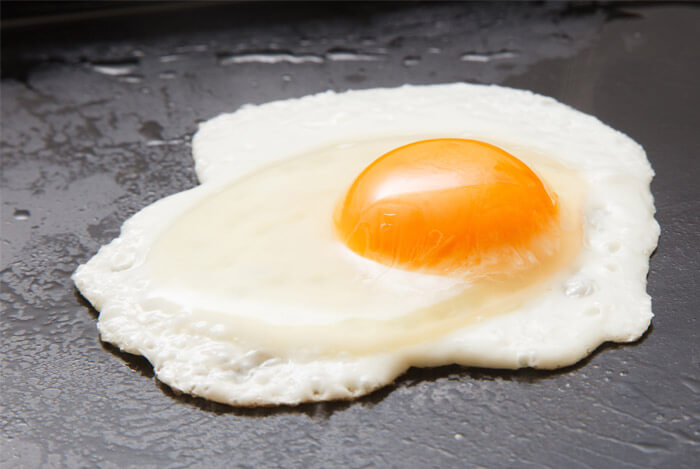 This could conceivably be a meal for all occasions, if you ask me. It's quick and easy, with the most time consuming aspect of the preparation being cooking the rice.
Ingredients
4 scallions, thinly sliced
2 cups cooked brown rice
teaspoon red wine vinegar
Kosher salt, freshly ground pepper
tablespoons olive oil
large eggs
avocado, chopped
Hot sauce (for serving)
Directions
Mix scallions, rice, and vinegar in a small bowl; season with salt and pepper.
Heat oil in a nonstick skillet over medium-high heat.
Crack eggs into skillet; season with salt and pepper and cook until whites are set around the edges, about 1 minute.
Flip eggs and cook to desired doneness, about 30 seconds for a runny yolk.
Divide rice among bowls; top with eggs, avocado, and hot sauce.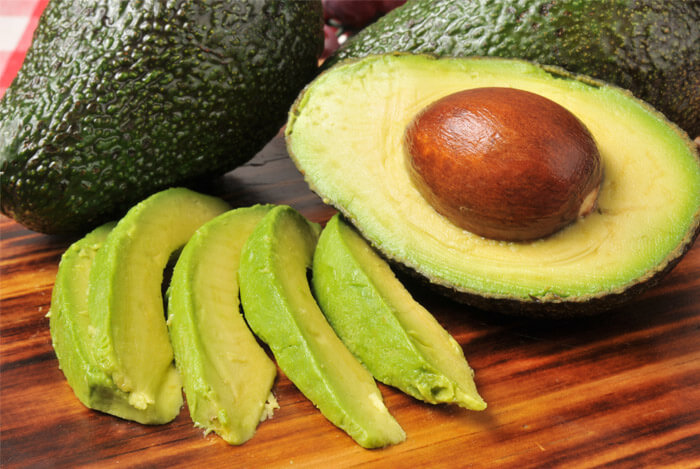 This is going to be the first of a few that almost go without saying. And these definitely go well in just about any circumstance. Haven't tried an avocado taco before? Try one. Thank me later.
Ingredients
1 ripe avocado, peeled and seeded
1 medium onion, julienne
1 large green peppers, julienne
1 large red peppers, julienne
1 cup fresh cilantro, finely chopped
1⁄2 cups fresh salsa
6 (8 inch) flour tortillas
salt and pepper
Directions
To make Fresh Tomato Salsa: Mix together all ingredients, tomatoes through salt and pepper and refrigerate.
Spray skillet with cooking spray. Lightly saute onion, green and red peppers.
Cut avocado into 6 slices. Warm tortillas in oven and fill with peppers, onions, avocado slices and salsa. Season with salt and pepper, if desired. Fold tortillas and serve.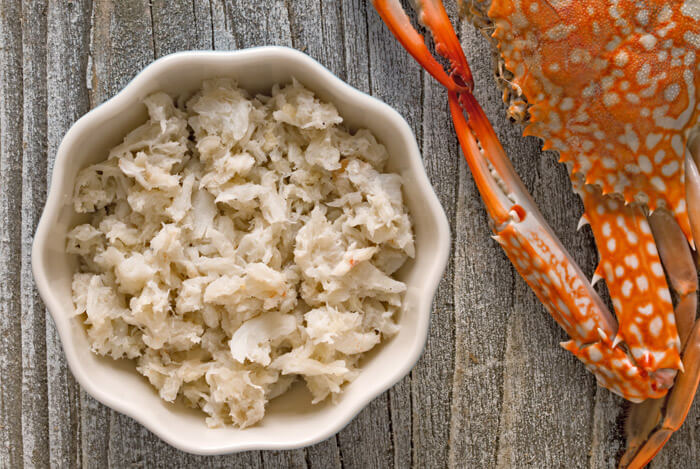 This is the first seafood item on the list, but it's definitely not the last.
Avocado and crab go together shockingly well.
Ingredients
For the crab salad:
1 pound of cooked crab meat
½ red onion, finely chopped
½ red bell pepper, finely diced
½ green bell pepper, finely diced
½ cucumber, finely diced
4 radishes, finely diced
Juice of 2 limes
2 tablespoons of olive oil
2 tablespoons of finely chopped cilantro
Salt and pepper to taste
For the stuffed avocados:
4-5 ripe but firm avocados
½ lime
To garnish:
Lettuce or salad greens, cilantro leaves, chopped green onions or chives, radishes
Directions                       
To prepare the crab salad:
Mix the cooked crab meat with diced onions, diced bell peppers, diced cucumbers, diced radish, lime juice, olive oil, chopped cilantro, and salt/pepper. The salad can be prepared in advance and kept refrigerated until just ready to assemble the avocados.
To prepare the crab stuffed avocados:
Cut the avocados in half, remove the seeds and peel the avocados. Sprinkle each avocado half with a little lime (or lemon) juice to prevent the avocados from browning too quickly.
Fill the center of the avocados halves with the crab salad. Serve the crab stuffed avocados over lettuce leaves and garnished with chopped chives (or green onions) and radishes.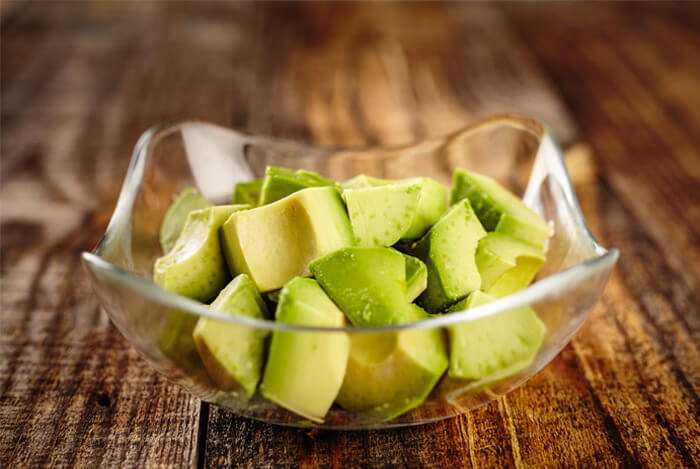 Tuna is one of the more solid seafood choices for bodybuilders and athletes looking for a nutritious lunch. Of course it's not just great for athletes, it's equally great for everyone else too.
And because of the great fiber and nutrients found in the brown rice and the avocado, this delicious trio of ingredients will fill you up and get you moving in no time.
Ingredients
½ cup brown rice
2 cups water
1 tsp soy sauce
¼ tsp sesame oil
small tin of tuna in brine
½ tsp fumi furikake
A good shake of white pepper
1 tsp rice vinegar
2 eggs
1 avocado
Directions
Wash the rice and strain it into a cold saucepan. Add 500ml cold water, the soy sauce and sesame oil.
Turn the heat up to maximum and bring the pot up to the boil. Once it is boiling, pop the lid on and turn the heat down as low as you can. Leave to simmer with the lid on for 25 minutes.
Meanwhile, drain the tuna and flake it.
When the 25 minutes is up, drain off any remaining liquid from the rice saucepan and tip the rice back into the saucepan off the heat. Stir through the rice vinegar, flaked tuna, fumi furikake and white pepper then pop the lid back on and let it sit in the pot for 10 minutes to absorb all of the flavors.
While you're waiting, peel and chop the avocado into small chunks and fry the eggs sunny side up.
To serve, scoop the rice into bowls and top with cubed avocado and the eggs.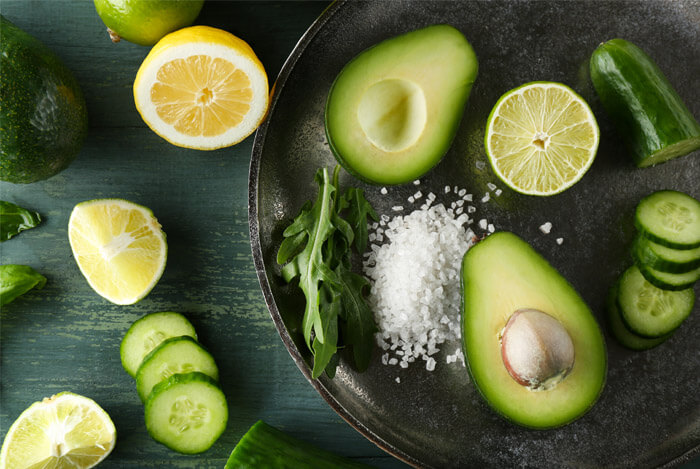 This salad is one of the simplest I've ever seen. The only real work involved is in chopping up the cucumber and avocado – but if you've been following any of these recipes, at this point you're surely an old pro.
Ingredients
large seedless cucumber, chopped
large avocados, pit removed and chopped
juice of 1 lemon
1/3 cup crumbled feta cheese
tablespoon finely chopped fresh dill
salt and black pepper, to taste
Directions
In a large bowl, combine cucumber, avocado, lemon juice, feta, and dill.
Gently stir to combine. Season with salt and black pepper, to taste.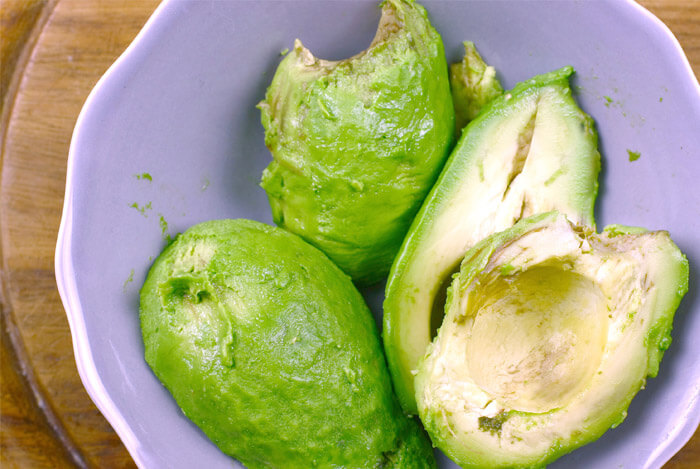 This is a delicious side dish packed with tasty Monterey Jack cheese. Of course you can swap that out if you're vegan, but if not, you can enjoy the many health benefits of cheese. This one is another easy one to make and easy to enjoy.
Ingredients
1 tbsp olive oil
1 tbsp lime juice
2 large ripe avocados, seeded and peeled
¼ tsp kosher salt or 1/8 tsp salt
¼ cup bottled picante sauce
1 ounce Monterey Jack cheese (optional)
Directions
Stir together olive oil and lime juice. Brush avocados all over with olive oil mixture. Sprinkle cut sides of avocados with salt.
For a charcoal grill, grill avocado halves, cut side down, on the rack of an uncovered grill directly over medium coals for 5 minutes or until browned. Turn avocado halves, cut side up. Fill centers of avocado halves with the 1/4 cup picante sauce and shredded cheese. Cover grill and grill about 5 minutes more or until cheese begins to melt.
Remove avocados from grill. Sprinkle tops of avocado halves with snipped cilantro. If desired, serve on a bed of salad greens with additional picante sauce and sour cream. Makes 4 servings.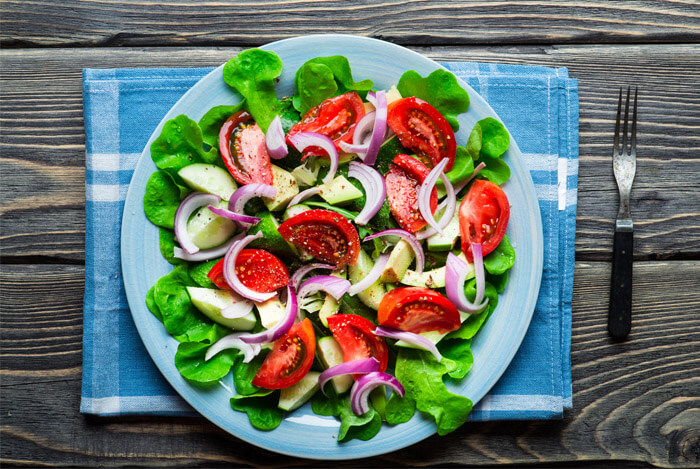 You can't go wrong with this simple and healthy salad. It pairs with just about everything.
Ingredients                    
2 ripe avocados
3 vine-ripe tomatoes
1/2 sweet onion, sliced
2 tablespoons cilantro, chopped
2 limes
Coarse salt
Extra virgin olive oil (EVOO), for drizzling
Directions
Cut avocados in half, working around the pit. Separate the two halves. Remove pit and scoop out avocado flesh with a spoon.
Wedge avocados and pile in the center of a large platter. Seed and wedge tomatoes and arrange around the avocados. Spread sliced onion over platter. Sprinkle platter with cilantro.
Squeeze the juice of two limes evenly over vegetables. Season with coarse salt. Drizzle platter with EVOO and serve.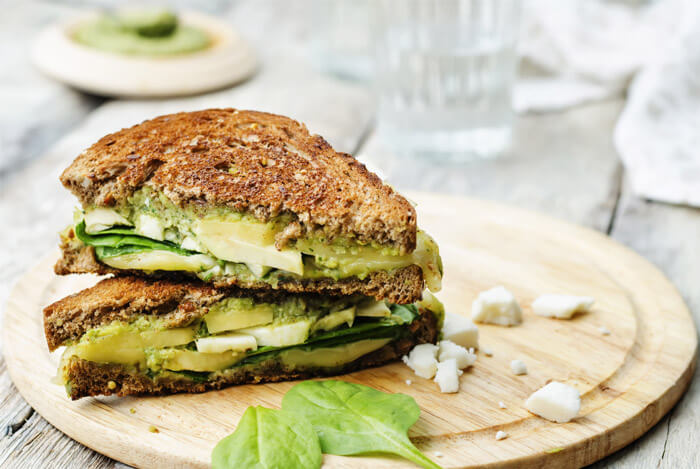 When people talk about how American something is, they usually relate it to apple pie. My go-to is always grilled cheese. But, who would have thought to add an avocado to the classic kid favorite?
Ingredients
2 slices of your favorite bread
Little bit of coconut or olive oil to spread onto bread
teaspoon pesto sauce
Fresh baby spinach leaves
1/2 of a ripe avocado, sliced
2 slices of cheese
Directions
Heat skillet on medium heat.
Spread a thin layer of oil over one side of each slice of bread. Flip over and spread the pesto sauce onto each slice of bread.
Add slices of cheese to each slice of bread. Top with spinach and avocado.
Fold together to create a sandwich.
Place in heated skillet and cook for about 3-4 minutes on each side. I like to put another heavy pan on top of the sandwich to make it a pressed sandwich.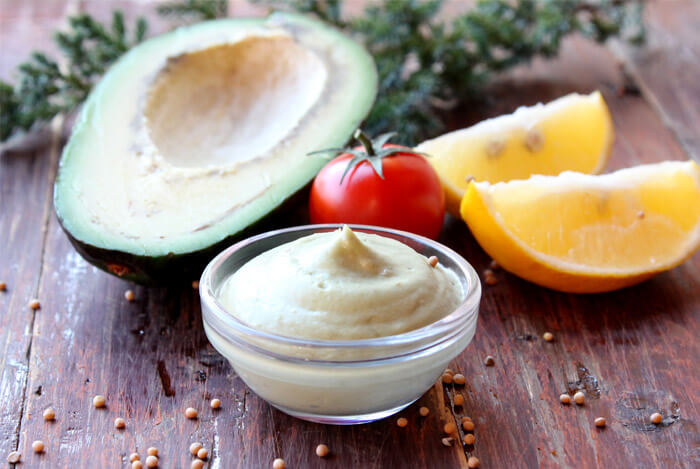 Instead of topping your run-of-the-mill sandwich with mayo, try this instead.
Ingredients
1 avocado, cut in chunks
1 tablespoon lemon juice
1 -2 teaspoon Dijon mustard (I use the grainy kind)
2 -3 teaspoons rice milk, milk alternative (rice milk, hemp milk, etc.)
2 dashes paprika
1 pinch salt
1 pinch sugar, if you like your avo-mayo a bit sweeter
Directions
Combine all ingredients—using the lower ends of the amounts—in a food processor or blender. (It works better in a food processor.) Pulse to combine.
Taste, and add additional bits of any ingredients to get the mayo substitute to your flavor preference.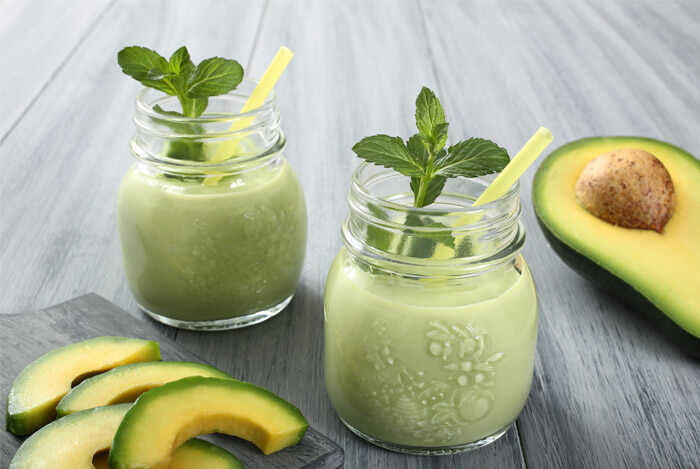 Ah, the smoothie. A staple of workout regimens and health crazes. Here's how to make a delicious smoothie using avocado.
Ingredients
Half a ripe avocado, halved and pitted
1/2 cup spinach
1/2 cup low-fat vanilla yogurt
3/4 cup milk (can be substituted with almond or soy milk)
3 tsp honey
Directions
Combine avocado, spinach, yogurt and honey into a blender.
Blend, slowly adding in the milk until desired consistency is reached.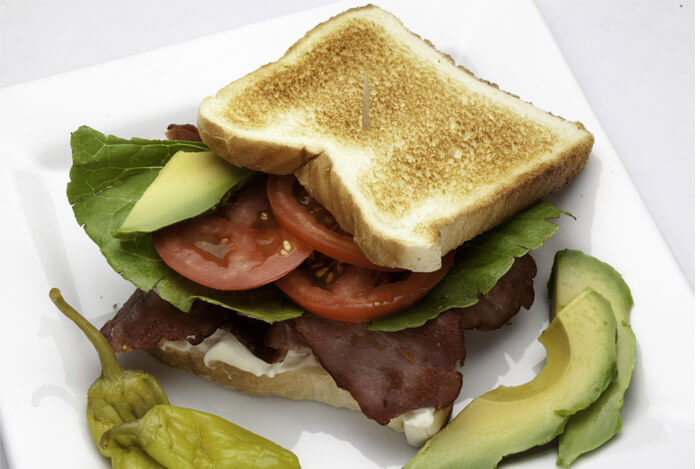 I'll admit that I added the 'delicious' part. If you're a big fan of BLTs, adding avocado should only strengthen your relationship with the time-honored classic.
Ingredients
6 thick slices of great bread (avoid the fluffy, gummy stuff!)
6 tablespoons mayonnaise
6 slices cooked bacon (I used peppered bacon)
avocado, peeled and sliced (ripe but still firm)
large ripe tomatoes, sliced
4 leaves lettuce (I always used green leaf but use what you like best)
salt and pepper
Directions
Toast the bread to your liking.
Build sandwich by adding mayo and layers of bacon and lettuce to one slice of toasted bread.
Top with another slice of bread and layer with half the avocado and tomato slices.
Season with salt and pepper, and cover with the last slice of toasted bread.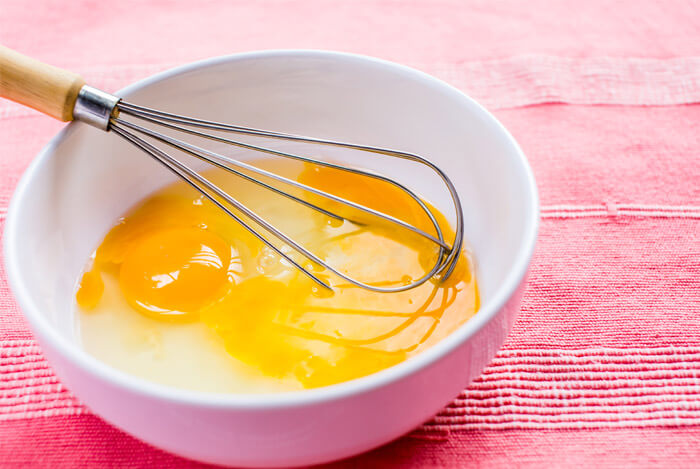 Avocado continues to outdo itself with the way it can be inserted into the most mundane of dishes and instantly improve them. This particular recipe adds an awesome protein kick start to your morning.
Ingredients
1 small onion
1/2 firm-ripe California avocado
4 large eggs
2/3 cup grated extra-sharp Cheddar (about 2 ounces)
1 teaspoons unsalted butter
Garnish: chopped fresh cilantro sprigs
Directions
Chop onion. Halve, pit, and peel avocado and cut into 1/4-inch pieces.
In a bowl whisk together eggs and Cheddar and season with salt and pepper.
In a nonstick skillet heat butter over moderately high heat until foam subsides and sauté onion, stirring, until just beginning to soften, about 2 minutes.
Add egg mixture and cook, stirring constantly, until eggs are just set, about 1 minute.
Remove skillet from heat and stir in avocado.
Serve eggs garnished with cilantro.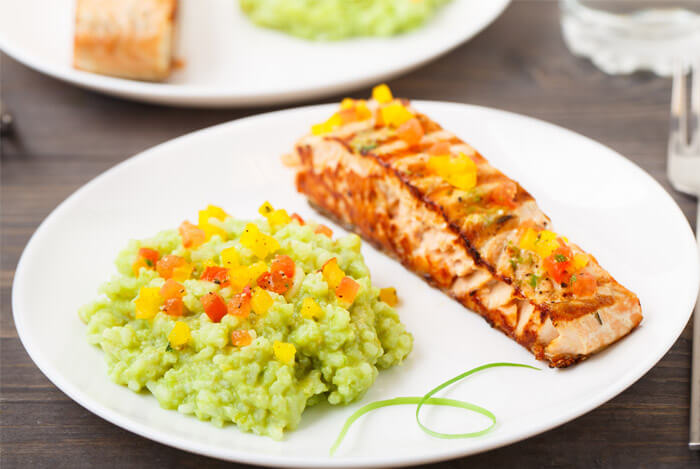 You can truly never have enough salmon. At least, I can't. And topping it with this special avocado salsa is just adding awesome to perfection.
Ingredients
2 lbs salmon, cut into 4 pieces
1 tbsp olive oil (I used light extra virgin olive oil)
1 tsp salt
1 tsp ground cumin
1 tsp paprika powder
1 tsp onion powder
½ tsp ancho chili powder
1 tsp black pepper
For the Avocado salsa:
1 avocado, sliced
½ small red onion, sliced
Juice from 2 limes
1-2 tbs finely chopped cilantro
Directions
Mix the salt, chili powder, cumin, paprika, onion and black pepper together, rub the salmon fillets with olive oil and this seasoning mix
Refrigerate for at least 30 minutes.
Pre-heat the grill.
Combine the avocado, onion, cilantro, lime juice, and salt in a bowl and mix well, chill until ready to use.
Grill the salmon to desired doneness. (I grilled for about 5 minutes)
Top with avocado salsa and enjoy!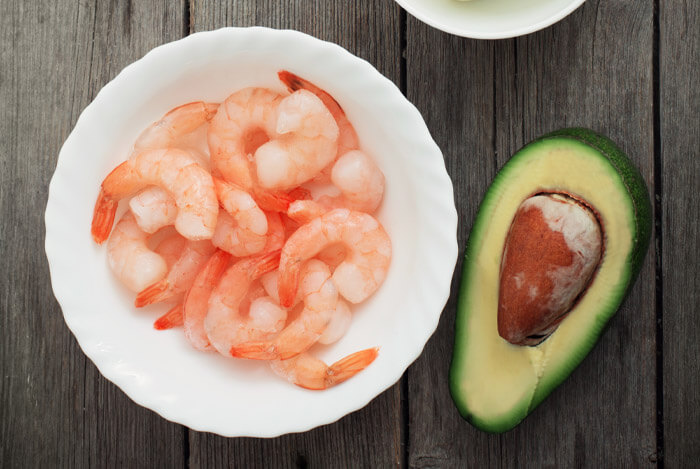 I know, I know, I'm always talking about the health benefits of seafood. You should hear me in real life, talking about how much I love shrimp. So, let it be known: this is one of my new favorite salads ever.
Ingredients
1 teaspoon minced garlic
½ pound raw shrimp, tails removed
½ tablespoon butter
½ teaspoon chili powder
¼ teaspoon cayenne
1½ cups sliced avocados (2 small)
1 cucumber
4 cups chopped spinach or baby kale
fresh chopped cilantro for topping
peanuts for topping
Directions
Heat the butter in a small skillet over medium high heat. Add the garlic and shrimp; sprinkle with the chili powder and cayenne directly in the pan. Sauté for a few minutes on each side until the shrimp are no longer clear and have a nice golden color on the outside.
Cut the avocados in half; cut lines through the avocado vertically and horizontally and scoop the flesh out with a spoon (like this). Peel and dice the cucumber. Chop the spinach or baby kale into small bite sized pieces. Arrange in a bowl with the shrimp.
Puree all the dressing ingredients together in a food processor until smooth. Taste and adjust to your preferences. Pour the dressing over the salad and serve immediately (or store the individual parts separately in the refrigerator until ready to serve). Top with fresh cilantro and peanuts for crunch.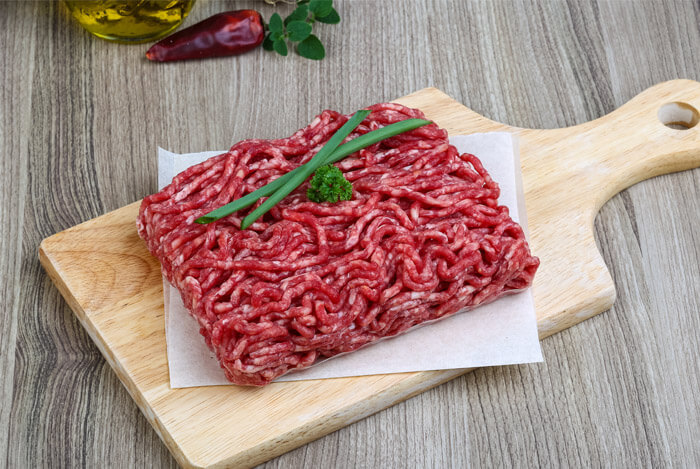 There's no denying that the finished product here looks a little…weird. But rest assured, it tastes a little…amazing.
Ingredients
2 lbs beef
2 avocados, ripe
1 cup sun-dried tomatoes, chopped NO OIL
Juice of 1/2 a lemon
Zest of 1 lemon
1 tablespoon black pepper
1 teaspoon sea salt
Directions
Preheat your grill to medium-medium high heat.
Put your ground beef in a large mixing bowl and add black pepper, 1 teaspoon of sea salt, and the zest of one lemon.
Mix well and then using your hands form into thin patties all the same size (you need them thin because you will be using two of them to make one patty).
In another mixing bowl combine avocados, sun dried tomatoes, lemon juice, and the remaining teaspoon of sea salt.
Mash the avocado and mix ingredients well to get as smooth as you like.
Place your avocado mixture on top of the bottom of half of the burgers, ensuring you leave room to seal the burgers without it leaking out.
Put your other patty over the top of your mixture and pinch the edges of your burgers together to seal all the way around.
Now go out and grill to your liking. I normally do about 6-8 minutes per side on my grill but yours may be different. Ensure you cook evenly on both sides of the burger or you will end up with an under cooked and an overcooked side.
While grilling, I drizzle my burgers with bacon grease and it adds an amazing flavor.
When done grilling, allow your burgers to rest for 10 minutes and then serve.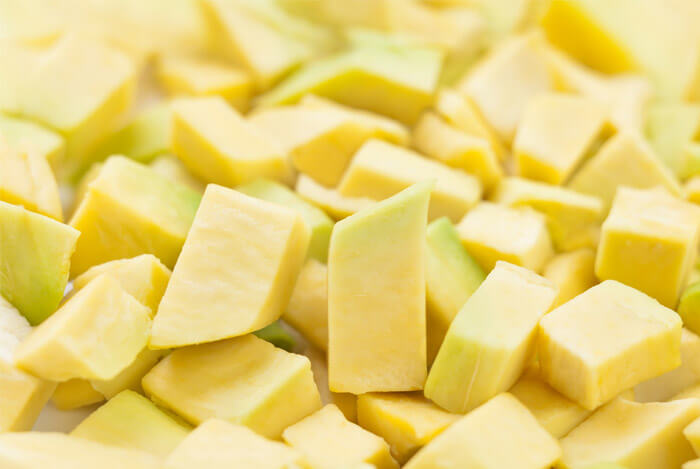 I love a good chicken burger. The chicken sandwich may be king in a lot of circles, but ground chicken has its place – especially when it's full of scrumptious avocado.
Ingredients
pound ground chicken
large ripe avocado – cut into chunks
1 chopped clove of garlic
⅓ cup Panko crumbs or Almond meal (to keep it Paleo friendly )
1 minced Poblano or Jalapeño pepper (optional but recommended)
½ teaspoon salt
¼ teaspoon pepper
Directions
Add all ingredients to a large bowl and toss gently.
Shape into desired size patties and grill inside or out!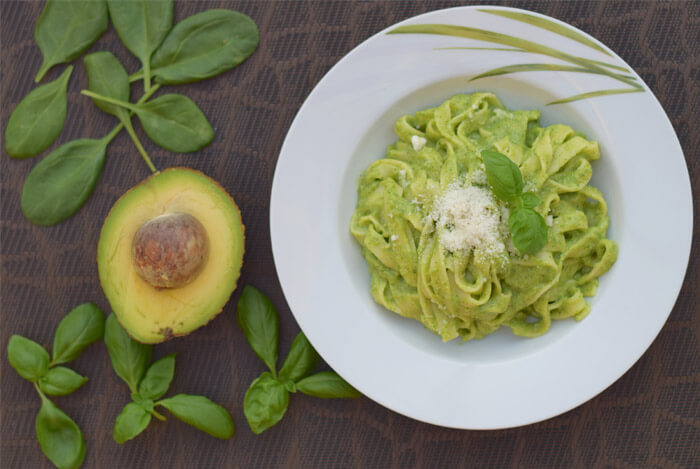 When I first heard about this recipe, I had to say the name out loud a few times to solidify the concept in my mind. "avocado pasta", I said to myself. I still can't believe it's a real thing, but I can't wait to try it!
Ingredients
12 ounces spaghetti
2 ripe avocados, halved, seeded and peeled
1/2 cup fresh basil leaves
2 cloves garlic
2 tablespoons freshly squeezed lemon juice
Kosher salt and freshly ground black pepper, to taste
1/3 cup olive oil
cup cherry tomatoes, halved
1/2 cup canned corn kernels, drained and rinsed
Directions
In a large pot of boiling salted water, cook pasta according to package instructions; drain well.
To make the avocado sauce, combine avocados, basil, garlic and lemon juice in the bowl of a food processor; season with salt and pepper, to taste. With the motor running, add olive oil in a slow stream until emulsified; set aside.
In a large bowl, combine pasta, avocado sauce, cherry tomatoes and corn.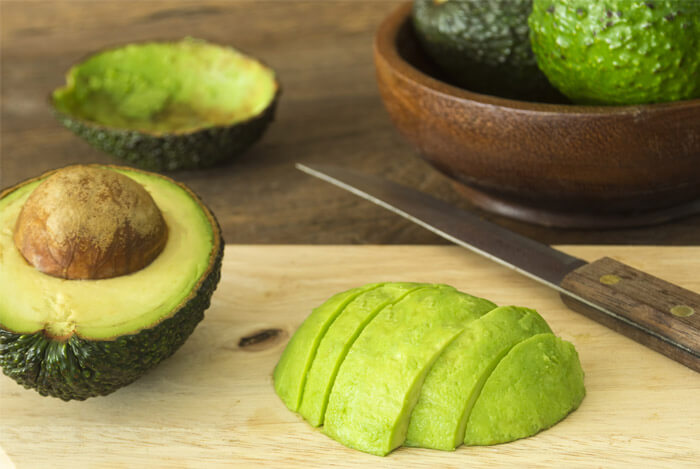 Another addition to the breakfast table, this breakfast sandwich accented by that unique avocado flavor and texture will fill you up. Perfect for a healthy start to your day!
Ingredients
9 large eggs
¼ cup whole milk
¼ cup (½ stick) unsalted butter
¾ cup grated extra sharp cheddar
Kosher salt and freshly ground black pepper
6 kaiser rolls, split, lightly toasted
avocado, sliced
ounces drained pickled cherry peppers or Peppadew peppers, thinly sliced
Directions
Whisk eggs and milk in a medium bowl.
Melt butter in a large nonstick skillet over medium heat.
Cook eggs, stirring, until mostly set but still runny in parts, about 5 minutes.
Remove from heat and mix in cheese; season with salt and pepper.
Build sandwiches with rolls, hot sauce, eggs, avocado, and cherry peppers.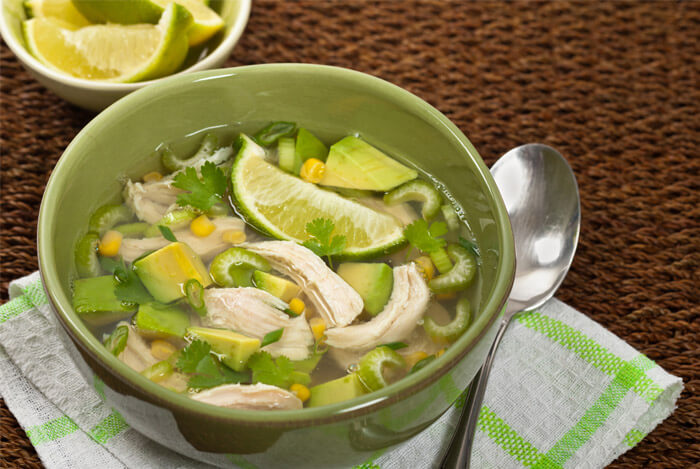 Lots of us grew up eating chicken soup in one form or another, but in our adult lives, maybe we should spice things up a bit. So say goodbye to the ordinary, and say hello to avocado…in your chicken soup.
Yes, you read that correctly. Here's how you can make it.
Ingredients
5 cups reduced sodium chicken broth
2 cups shredded chicken breast
tomato, diced
cloves garlic, minced
1-1/2 cups scallions, chopped fine
small ripe hass avocados, diced
1/3 cup cilantro, chopped fine
lime wedges
2 tsp olive oil
salt + fresh pepper to taste
pinch cumin
pinch chipotle chile powder
Directions
In a large pot, heat oil over medium heat.
Add 1 cup of scallions and garlic.
Sauté about 2 minutes then add tomatoes and sauté another minute, until soft.
Add chicken stock, cumin and chile powder and bring to a boil.
Simmer, covered on low for about 15-20 minutes.
In four bowls, fill each with 1/2 cup chicken, 1/2 avocado, remainder of the scallions, and cilantro. Ladle 1 cup chicken broth over the chicken and serve with a lime wedge.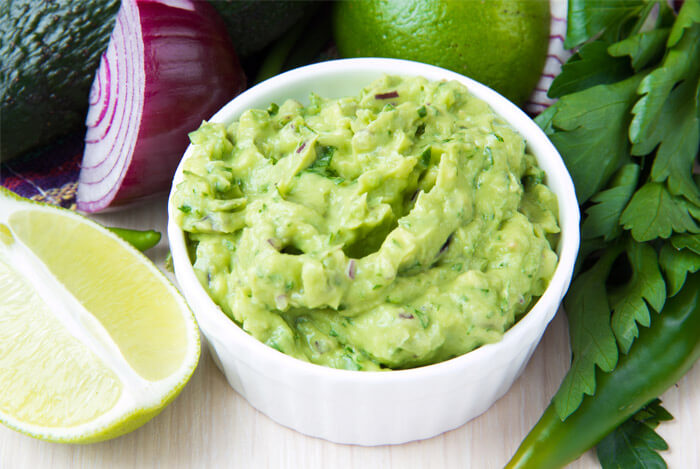 I had to include at least one guacamole recipe on this list, right? This one's labeled as "Perfect Guacamole".
When you're making this, keep in mind that the avocado has to be at that perfect stage of ripeness to deliver it's full promise of flavor in guacamole form.
Ingredients
2 ripe avocados
1/2 teaspoon Kosher salt
Tbsp of fresh lime juice or lemon juice
Tbsp to 1/4 cup of minced red onion or thinly sliced green onion
1-2 serrano chiles, stems and seeds removed, minced
tablespoons cilantro (leaves and tender stems), finely chopped
A dash of freshly grated black pepper
1/2 ripe tomato, seeds and pulp removed, chopped
Directions
Cut the avocados in half. Remove seed. Scoop out avocado from the peel, put in a mixing bowl. (I find it easiest to score the inside of the avocado with a blunt knife and scoop out the flesh with a spoon.)
Using a fork, roughly mash the avocado. (Don't overdo it! The guacamole should be a little chunky.) Sprinkle with salt and lime (or lemon) juice. The acid in the lime juice will help delay the avocados from turning brown. Add the chopped onion, cilantro, black pepper, and chiles.
Place plastic wrap on the surface of the guacamole cover it and to prevent air reaching it. (The oxygen in the air causes oxidation which will turn the guacamole brown.) Refrigerate until ready to serve.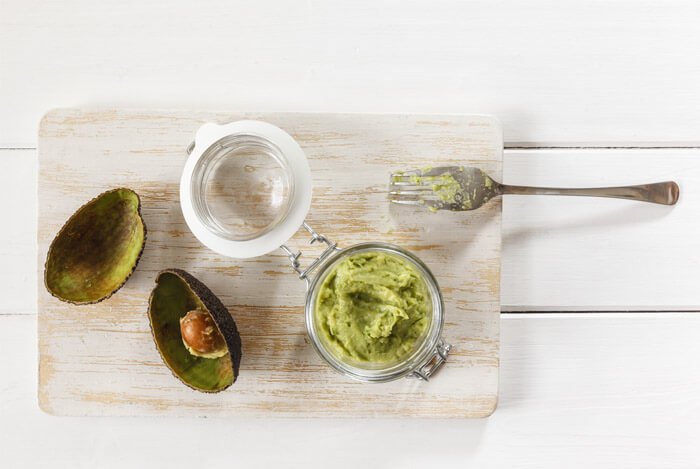 Yes, you really can make other toppings with avocado that aren't guacamole. Here's proof.
Ingredients
2 ripe avocados, pitted, peeled, and coarsely chopped
2 tablespoons fresh lime juice (from 1 to 2 limes)
Coarse salt
pinch chili powder
jalapenos, ribs and seeds removed, finely chopped (about 3 tablespoons)
1/4 cup sour cream
Directions
In a medium bowl, lightly mash together avocados, lime juice, 1/2 teaspoon salt, and chili powder with a fork or potato masher.
Fold in jalapenos and sour cream.
Season with more salt and serve.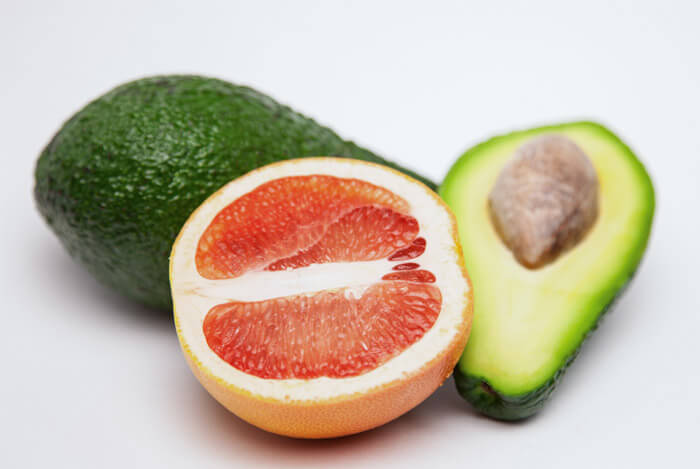 This salad is sweet, salty, a little tangy, and all-around healthy. Plus, the pistachios on top add a pleasantly crunchy texture.
Ingredients
2-3 cups watercress, large stems trimmed
pink grapefruit, peel and pith removed, cut into segments
1/4 avocado, chopped
1/2 cup frozen edamame, cooked according to package directions
1/2 tablespoons extra-virgin olive oil
teaspoons fresh lemon juice
tablespoons unsalted, shelled raw pistachios
Directions
Toss together watercress, grapefruit, avocado, edamame, oil, and lemon juice in a medium bowl.
Top with pistachios. Toss together watercress, grapefruit, avocado, edamame, oil, and lemon juice in a medium bowl. Top with pistachios.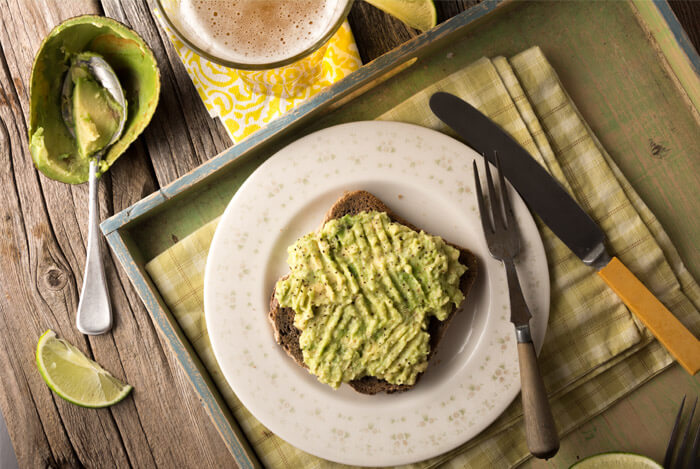 Here's another incredibly simple one. Everyone who can stomach gluten loves a good piece of toast now and then, right? So why not put avocado on top?
It's one of the more perfect vehicles for getting avocado from plate to mouth I've ever come across.
Ingredients
Your choice of quality, preferably whole wheat/grain bread
Olive oil
1 avocado
Salt and pepper
Directions
Toast the bread.
Drizzle on olive oil.
Smash the avocado on top.
Sprinkle with salt and pepper.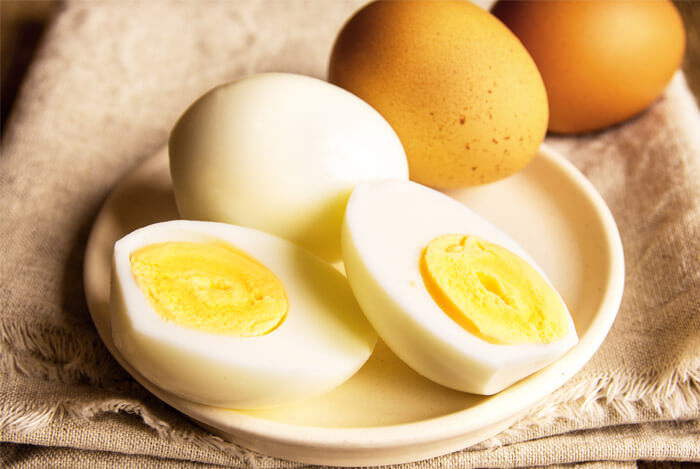 Deviled eggs are a classic appetizer, but did you ever think about filling them with avocado? I know, it's completely brilliant. Not only are they delicious, they're also packed with protein.
Ingredients
12 large eggs, hard boiled
medium avocado
Juice from 1/2 lime
teaspoon minced red onion
1 Tablespoon diced tomato
1 Tablespoon chopped fresh cilantro, plus more for garnish
Kosher salt and freshly ground pepper, to taste
Directions
Peel the hard boiled eggs and cut eggs in half lengthwise. Add two of the egg yolks to a medium bowl; discard the remaining yolks. Add avocado and mash with a fork or potato masher. Gently stir in lime juice, red onion, tomato, cilantro, salt and pepper. Adjust seasonings to taste.
Place egg halves on a platter and scoop guacamole evenly into each halve. Sprinkle with a little additional chopped cilantro and serve.
There you have it – a huge list of new ways to try avocados. You'd better get started.
What's your take on these healthy avocado recipes? Have anything else you'd like to share? Let me know in the comments below!
Want to know how to build muscle and lose fat eating delicious foods like these?
"Dieting" doesn't have to suck. You CAN eat foods you like and have the body you want!
Click Here to Learn How
OVER 100,000 PEOPLE HAVE USED MY COOKBOOK TO GET THE BODY THEY WANT EATING THE FOODS THEY LOVE. WILL YOU BE NEXT?
What if I told you that just about everything magazines and trainers "teach" you about dieting is wrong?
What if you could build muscle and lose fat eating "naughty" foods every week?
What if you didn't have to suffer through low-carb dieting to get lean? In fact, what if you could eat all the carbs you wanted?
And what if you didn't have to gorge yourself just to gain muscle and didn't have to put on pounds and pounds of ugly fat, either?
In short, what if I told you that proper dieting--whether you want to maximize fat loss or muscle growth--is much simpler and more enjoyable than you've been led to believe?
Imagine eating delicious, filling meals every day...never feeling starved or stuffed...having great energy levels and workouts...and watching your body respond exactly as you desire, dropping fat or adding muscle each and every week.
And imagine finally understanding how proper dieting really works, never again falling for the BS, tricks, and gimmicks pushed by "gurus" and other shysters.
Well, I have good news.
All these "fantasies" can be a reality...if you know how to do a handful of "little" things correctly.
You see, when you know how to diet properly--and this doesn't mean learning to eat boiled chicken and raw broccoli six times per day--getting lean and muscular becomes simple, convenient, and dare I say...enjoyable.
And this book will show you the way.
If you enjoyed this article, get weekly updates. It's
free

.
Sending...
Great! You're subscribed.
100% Privacy. We don't rent or share our email lists.