The Super Effective 2 Week Diet & Weight Loss Meal Plan
With summer coming to an end and fall rolling in with pumpkin-flavored everything, most people start packing on the chunky layers and sweaters and get ready to slowly gain weight throughout the winter and holiday seasons.
But that doesn't have to be the case!
The secret to long-lasting weight loss results is a fundamental shift in eating.
So what does it take to stay on a super effective two week diet?
What You Can Eat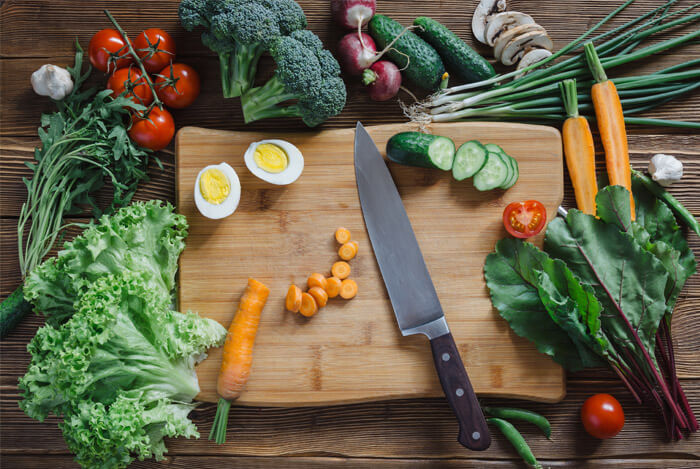 One reason people fall off their diet plans is because they become too restrictive. I'm not going to do that to you.
Instead, try following a plan that focuses on variety and choice.
I'll give you a few totally customizable meal ideas which I like to call "basic staples". A basic staple is a healthy base that you can customize according to your tastes.
For example, overnight oats are one of my favorite make-ahead breakfasts. But oats on their own are pretty darn bland. By using this healthy base and adding your favorite flavors, you'll never get tired of eating overnight oats.
And guess what?
If you love the food, you'll be less likely to feel like you're actually on a diet.
You are the one responsible for your weight loss and well being, don't ever forget that – even if you weigh more than you'd like to, you are totally capable of reaching your happy place.
So with that being said, here are my favorite basic staples that promote weight loss and healthy living. Stick around for a two week meal plan using these recipes at the end.
Totally Customizable Basic Staples
Overnight Oats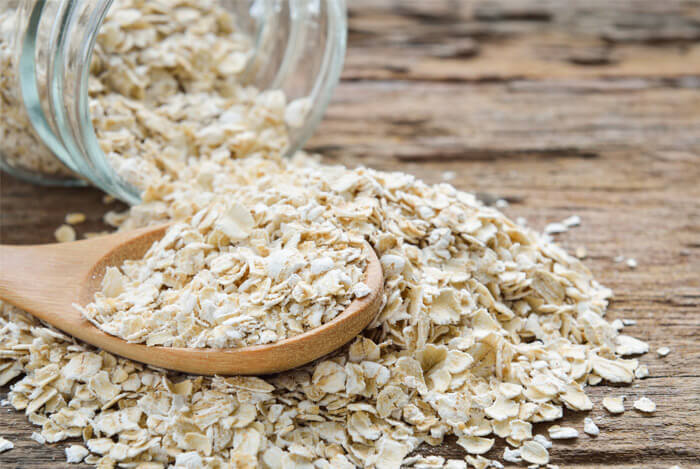 Nothing says easy breakfast hack quite so well as overnight oats. Whip them up the night before and grab them before you run out the door in the AM.
You can enjoy your overnight oats cold right from the fridge, or microwave them to be just as warming as instant varieties. Just make sure to pack your overnight oats in a microwavable container (I love using mason jars; hot or cold, they're the perfect vessel).
All you have to do is mix 1/2 cup of rolled, old fashioned oats with 1/2 cup of milk.
That's it. Talk about basic.
Customize it:
Switch up your milks: almond, cashew, coconut, and hemp milk all make interesting combos
Add a few heart-healthy nuts for crunch: almonds, walnuts, shelled pistachios, or pecans; watch your serving size
Sprinkle in seeds: chia, ground flaxseed, or hemp hearts
Add fruit: blueberries, raspberries, banana, and peach all make excellent additions
Flavor enhancers: pure maple syrup, cinnamon, pure vanilla extract, and honey taste great
Chia Pudding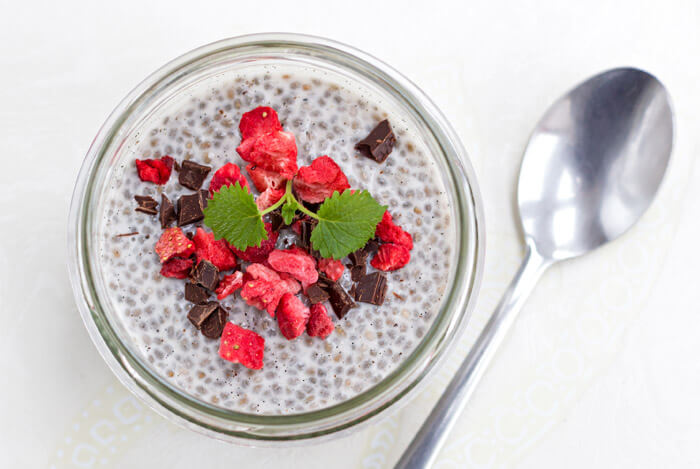 Chia pudding, just like overnight oats, can be made ahead the night before and customized to your specific preferences.
When chia seeds are soaked in liquid such as milk or juice, they expand and turn into a gel-like consistency similar to pudding. This pudding makes you feel full fast and lasts a while so you don't overeat.
Just take 1/4 cup of chia seeds and combine with one cup of milk and 1/2 tablespoon of your favorite sweetener such as honey or pure maple syrup. Customize it the same way you enjoy overnight oats, or check out some amazing recipes here.
Roasted Chicken Breasts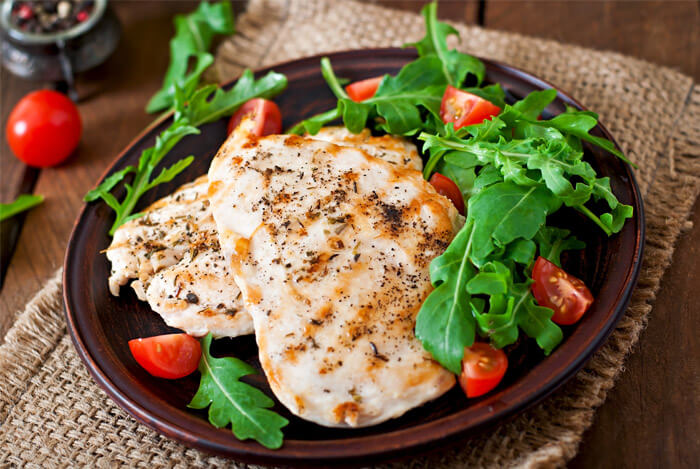 Chicken breast is a lean protein you can cook once and reuse for leftovers during the week. You can customize it with different seasonings and veggies (and even fruits!) when you bake it.
One 4 oz. chicken breast with skin on is 188 calories, with 49% of those coming from fat because the skin's worth 10.5 g total fat.
However, going skinless makes that same 4 oz. serving just 118 calories, with 11% of those calories coming from fat. Your fat drops down to just 1.4 g of total fat.
Worth the switch, huh?
If you think you'll be missing that chicken skin, don't worry. Chicken breasts don't have to be dry and bland if you follow this awesome method.
You'll need:
Butter or another healthy oil of your choice
1 or more boneless, skinless chicken breasts
Salt and pepper (+ other spices or seasonings)
Here's what you do:
Heat your oven to 400°F. Rub a baking dish and one side of a sheet of parchment paper with butter or olive oil to prevent the chicken from sticking.
Pat the chicken dry and rub with a little butter or olive oil. Sprinkle with salt, pepper, and any other seasonings.
Place the chicken breasts in the baking dish, spaced slightly apart. Add herbs, veggies, or fruit such as orange or lemon wedges around the chicken for extra flavor.
Lay the parchment, butter-side down, over the chicken. Tuck the edges into the pan and press the parchment down so it's snug around the chicken and completely covers the breasts.
Bake for 30 to 40 minutes, until the chicken is completely opaque all the way through and registers 165°F on an instant-read thermometer.
Baked Salmon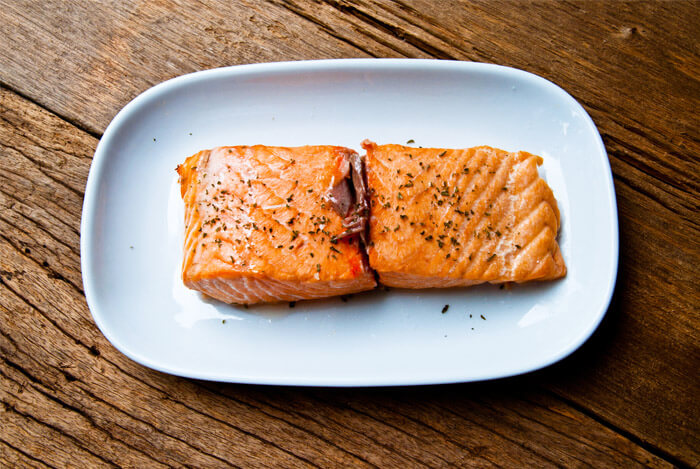 Wild salmon is one of the healthiest foods you can eat. You'll be enjoying amazing omega-3s, plus 39 g of protein per half a fillet.
You can grill salmon or roast it in the oven. Both ways lend well to a myriad of flavor options for a quick dinner.
Here's a simple basic recipe for two servings to get you started:
You'll need:
2 6-oz. wild salmon fillets
1 lemon, quartered
one small bunch of fresh dill, minced
2 cloves garlic, peeled and minced
Instructions
Preheat oven to 400°F. Spray a 13×9 glass baking dish with nonstick cooking spray.
Place the salmon fillets in the baking dish. Squeeze juice from one wedge of lemon over each fillet (save half for plating). Sprinkle with black pepper, dill, and garlic.
Bake until salmon is opaque in the center, about 10 to 20 minutes. Squeeze on remaining lemon for flavor.
Basic Vinaigrette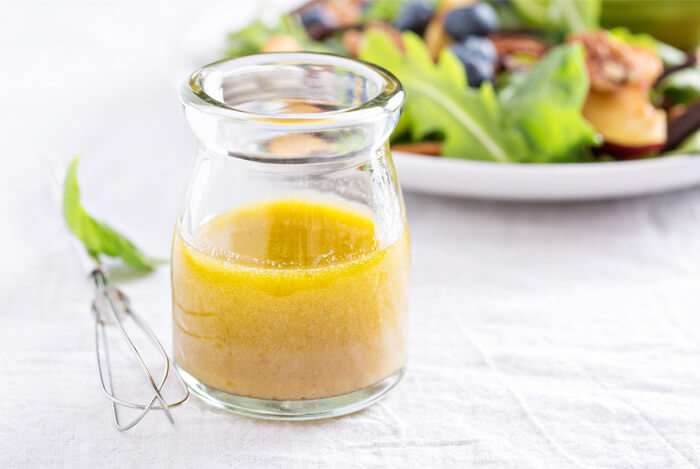 Instead of choosing dressings from a bottle that may contain lots of added sugar, it's super easy to make your own at home. Plus, vinaigrette is just about the most customizable salad dressing on the planet.
Here's what you need for a basic recipe:
3 tablespoons extra virgin olive oil
2 tablespoons vinegar
salt and black pepper
All you have to do is whisk all the ingredients in a bowl or shake them up in a jar with a lid.
Here's where the fun flavor mixing starts:
Switch oils for different flavors: avocado oil is great here
Choose white vinegar, super healthy apple cider vinegar, red wine vinegar, etc.
Add garlic, Italian seasonings, and balsamic vinegar for a Mediterranean twist
Dijon and honey make a classic combination
Fresh lemon juice, oregano, and garlic kick up a plain salad
Pasta Replacements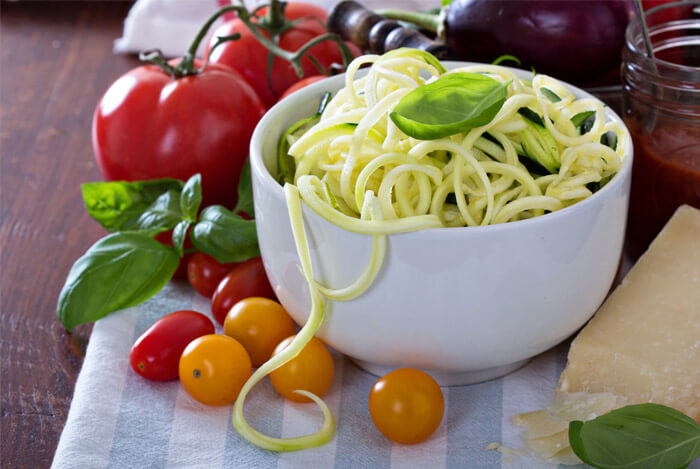 Quinoa is gaining popularity because it's just so darn healthy; it's a complete protein, has lots of fill-you-up fiber, and is loaded with vitamins. You can use it as a pasta base or to replace white rice.
Here's how you make a 3 cup batch that will accompany your meals for days:
Bring 1 cup uncooked quinoa and 2 cups water or broth to a boil in a medium saucepan.
Reduce heat to low, cover, and simmer until tender and most of the liquid has been absorbed, 15 to 20 minutes. Fluff with a fork.
Enjoy one serving (1/2 cup) as a side or base for your favorite meals.
Zucchini noodles, aka "zoodles", are a healthy alternative to the standard pasta, but they do take a bit of work. You can use a veggie peeler, mandolin, or veggie spiral cutter to make these tasty guys.
Spaghetti squash is an easier replacer, in my opinion.
Here's all you need to do to cook up a bright yellow spaghetti squash:
Slice the spaghetti squash lengthwise in half. Scoop out the seeds. Place each half, flesh side down, on a microwaveable plate. Microwave for about 8–10 minutes, or until the squash is tender.
Let cool for 5 minutes before you start scraping out the flesh with a fork. You'll notice immediately that the strands look just like spaghetti.
So now that we have a few basic staples under our belt, let's incorporate them into a two week weight loss menu.
Two Week Weight Loss Meal Plan
Week One
Day 1 – Monday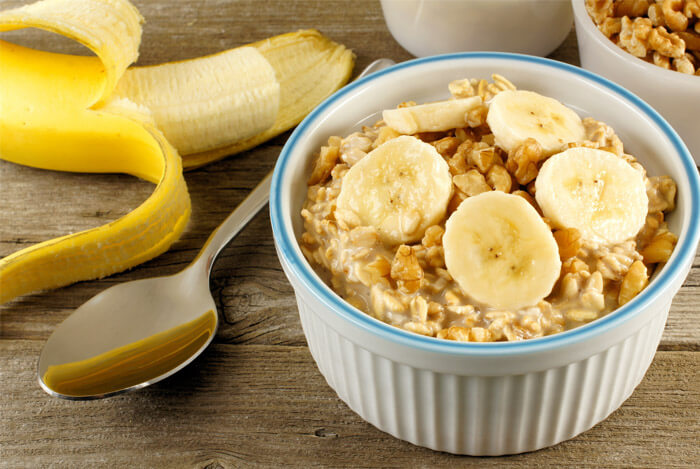 Breakfast: Overnight oats with banana and walnut
Snack: Apple with 1 tablespoon of almond butter
Lunch: Avocado egg salad on cloud bread
Snack: 1/2 cup of sliced cucumber with a slice of Swiss cheese
Dinner: Roasted chicken breast with tabbouleh (make a big batch for leftovers)
Day 2 – Tuesday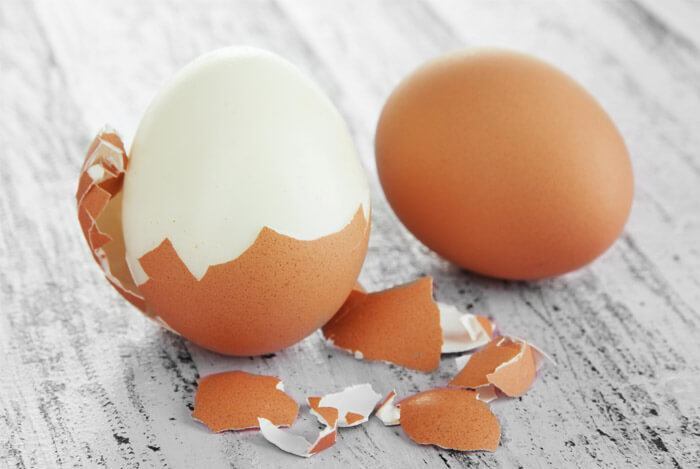 Breakfast: Pumpkin spice chia pudding
Snack: One hard boiled egg
Lunch: Whole grain pita with hummus, tomatoes, cucumbers, and a sprinkle of feta cheese
Snack: 1/4 cup of almonds
Dinner: Zucchini pasta with roasted salmon
Day 3 – Wednesday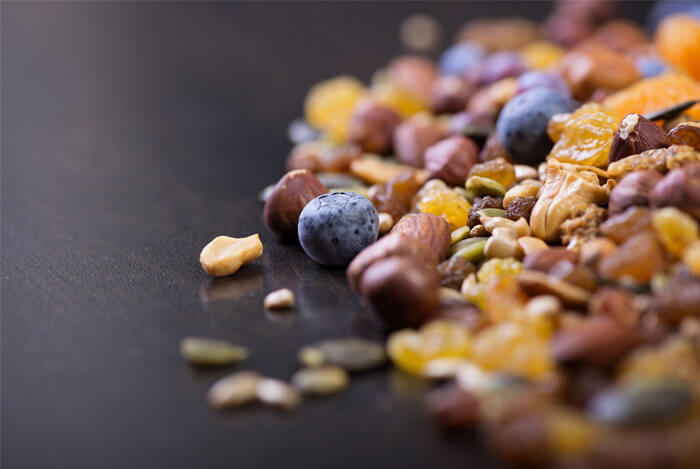 Breakfast: Overnight oats with blueberries, cinnamon, and honey
Snack: Celery and carrots with hummus
Lunch: Roasted chicken on 1 slice whole grain bread topped with tomato and avocado with rest of tabbouleh
Snack: Handful of mixed berries and nuts
Dinner: Mediterranean frittata
Day 4 – Thursday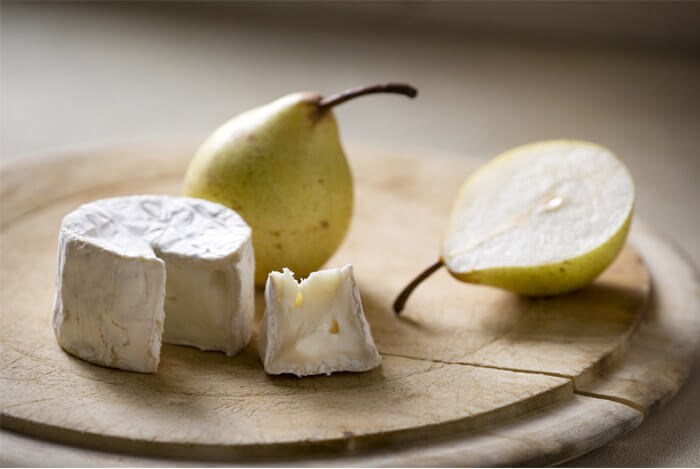 Breakfast: Whole grain toast with almond butter and hemp hearts
Snack: 1 pear with 1 oz. goat cheese
Lunch: Caprese salad with white beans in vinaigrette
Snack: 1/2 cup plain Greek yogurt with 1/4 cup blueberries
Dinner: Grilled salmon with avocado salsa and quinoa
Day 5 – Friday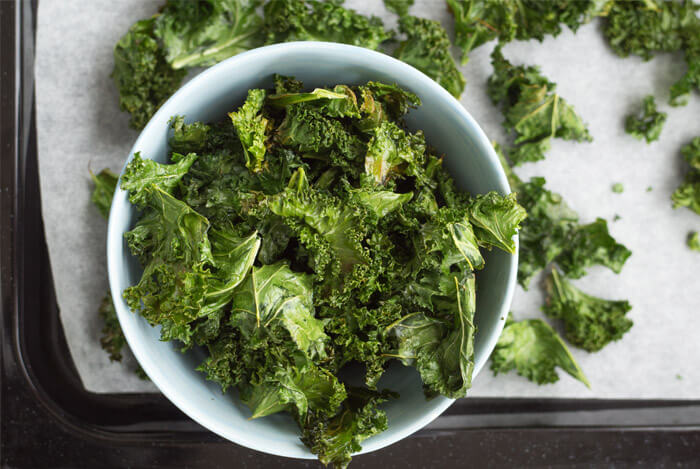 Breakfast: Omelet with veggies and 1/2 whole wheat English muffin
Snack: 10 baby carrots with vinaigrette for dipping
Lunch: Garlic shrimp and quinoa
Snack: Kale chips and guacamole
Dinner: Hummus-crusted chicken with veggies
Day 6 – Saturday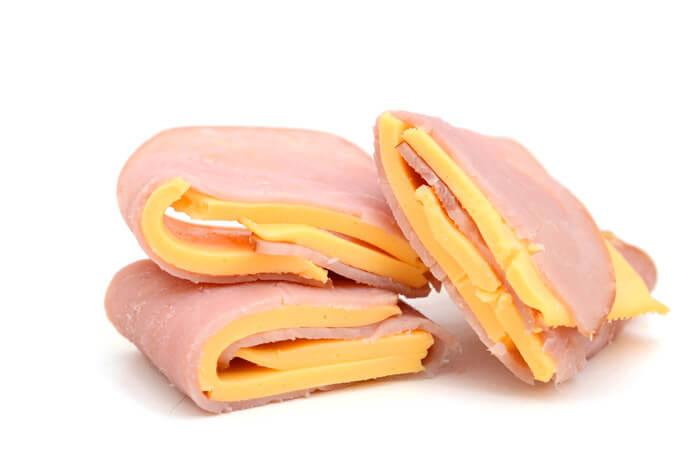 Breakfast: Overnight oats with strawberries and almonds
Snack: 2 slices lean ham with 1 slice of Swiss cheese
Lunch: Spinach quinoa patties
Snack: 1 cup sliced apples with 1 oz. cheddar
Dinner: Big vegan bowl
Day 7 – Sunday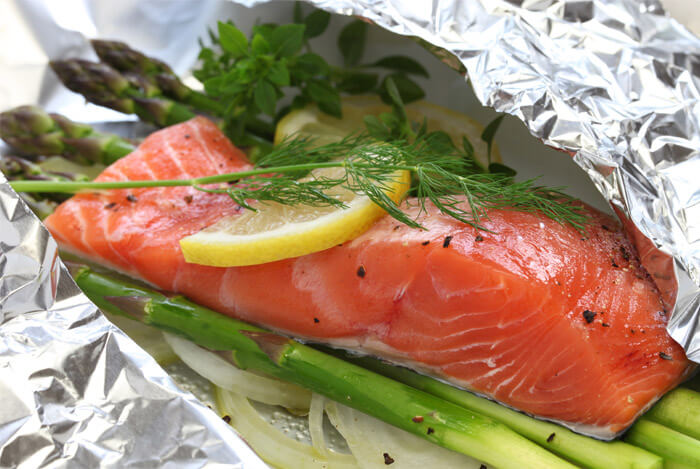 Breakfast: Two sunny side up eggs with sliced avocado and roasted tomato
Snack: Nut butter energy bites
Lunch: Chicken pesto on whole wheat pita bread, grapes on the side
Snack: 1 oz. fresh mozzarella, 1 sliced tomato, balsamic vinaigrette
Dinner: Salmon and asparagus in foil
Week Two
Day 8 – Monday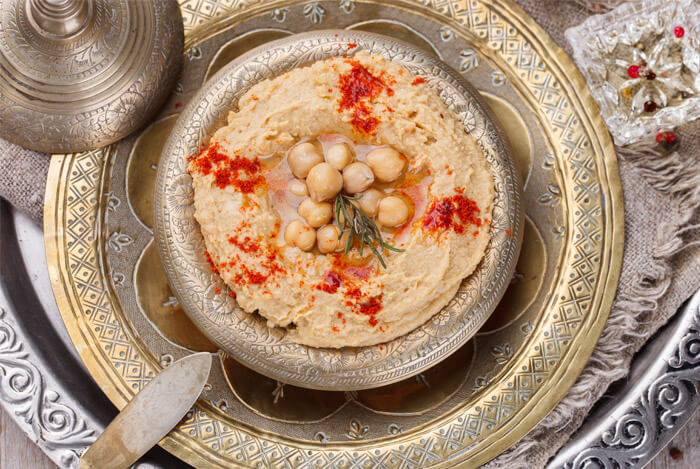 Breakfast: My amazing Fat Burning Breakfast
Snack: Hummus with red and yellow raw peppers
Lunch: Chicken pesto over salad with vinaigrette
Snack: 1/2 cup slices peaches with 1 oz. prosciutto
Dinner: Quinoa bowl
Day 9 – Tuesday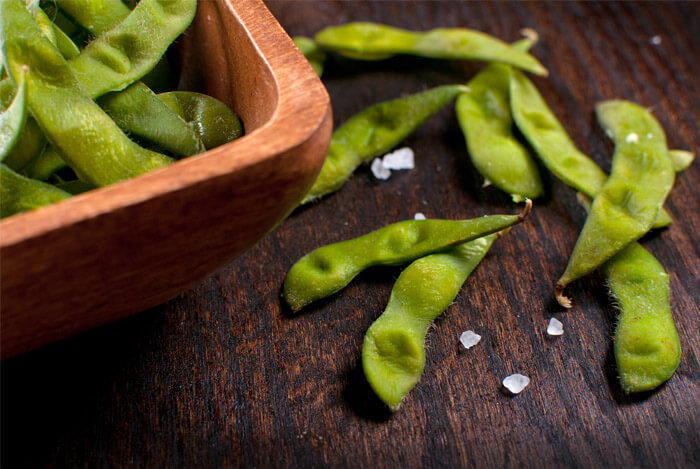 Breakfast: Carrot cake overnight oats (shredded carrot, raisin, pure maple syrup)
Snack: Edamame with sea salt
Lunch: Tuna packed in olive oil, whole wheat crackers, 2 clementines
Snack: Popcorn with squeeze of fresh lime (no butter!)
Dinner: Balsamic chicken and veggies (make your own balsamic vinaigrette) with quinoa
Day 10 – Wednesday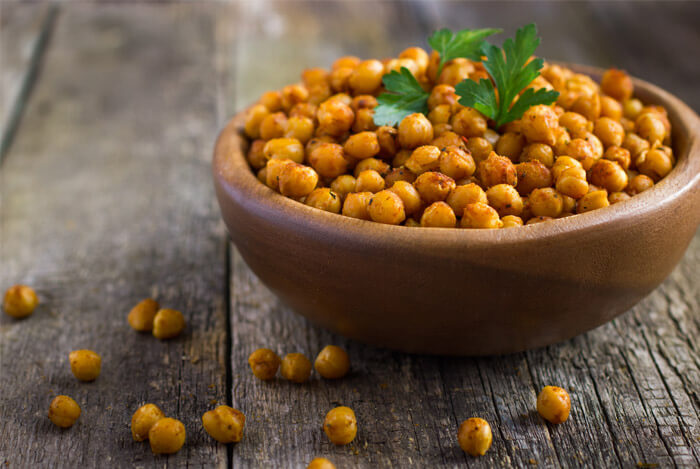 Breakfast: Plain Greek yogurt with walnuts, chia seeds, and a drizzle of honey
Snack: Celery with almond butter and raisins
Lunch: Quinoa burritos
Snack: Roasted chickpeas
Dinner: Clean eating power meatballs and salad with vinaigrette
Day 11 – Thursday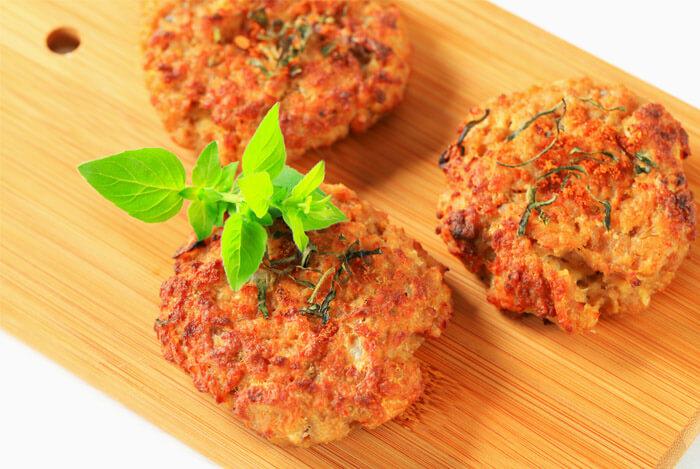 Breakfast: Overnight oats with almond butter and banana
Snack: Figs and 1 oz. goat cheese
Lunch: Balsamic chicken and veggie whole wheat wrap
Snack: Watermelon, 1 oz. feta cheese, fresh mint
Dinner: Homemade veggie burgers
Day 12 – Friday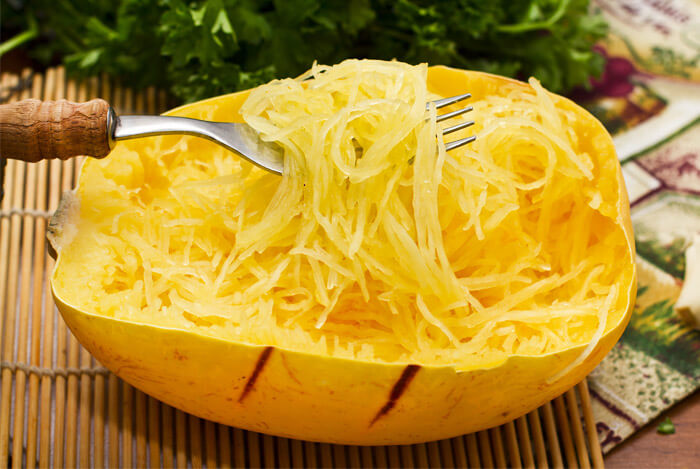 Breakfast: Chia pudding with figs and homemade pistachio milk
Snack: 1 cup of grapes with a slice of Swiss cheese
Lunch: Clean eating power meatballs, quinoa, and veggies
Snack: 10 baby carrots with vinaigrette for dipping
Dinner: Spaghetti squash with mushrooms and Gruyere
Day 13 – Saturday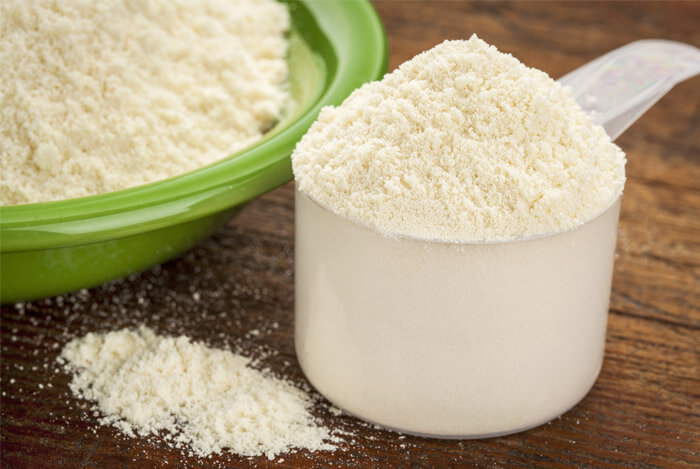 Breakfast: Whey protein pancakes
Snack: 2 slices lean ham with 1 slice of Swiss cheese
Lunch: Rainbow power kale salad
Snack: 1 pear with 1 oz. goat cheese
Dinner: Baked Thai salmon
Day 14 – Sunday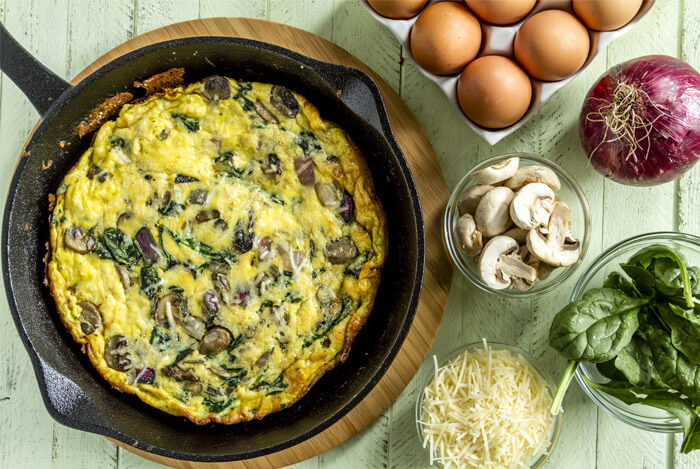 Breakfast: Veggie omelet (whole eggs plus egg whites, spinach, mushrooms, sprinkle of cheese)
Snack: Celery and carrots with hummus
Lunch: Thai peanut spaghetti squash
Snack: Pumpkin pie smoothie
Dinner: Rosemary lemon chicken with quinoa and broccoli
What's your take on these healthy meal plans? Have anything else you'd like to share? Let me know in the comments below!
Want to know how to build muscle and lose fat eating delicious foods like these?
"Dieting" doesn't have to suck. You CAN eat foods you like and have the body you want!
Click Here to Learn How
OVER 100,000 PEOPLE HAVE USED MY COOKBOOK TO GET THE BODY THEY WANT EATING THE FOODS THEY LOVE. WILL YOU BE NEXT?
What if I told you that just about everything magazines and trainers "teach" you about dieting is wrong?
What if you could build muscle and lose fat eating "naughty" foods every week?
What if you didn't have to suffer through low-carb dieting to get lean? In fact, what if you could eat all the carbs you wanted?
And what if you didn't have to gorge yourself just to gain muscle and didn't have to put on pounds and pounds of ugly fat, either?
In short, what if I told you that proper dieting--whether you want to maximize fat loss or muscle growth--is much simpler and more enjoyable than you've been led to believe?
Imagine eating delicious, filling meals every day...never feeling starved or stuffed...having great energy levels and workouts...and watching your body respond exactly as you desire, dropping fat or adding muscle each and every week.
And imagine finally understanding how proper dieting really works, never again falling for the BS, tricks, and gimmicks pushed by "gurus" and other shysters.
Well, I have good news.
All these "fantasies" can be a reality...if you know how to do a handful of "little" things correctly.
You see, when you know how to diet properly--and this doesn't mean learning to eat boiled chicken and raw broccoli six times per day--getting lean and muscular becomes simple, convenient, and dare I say...enjoyable.
And this book will show you the way.
If you enjoyed this article, get weekly updates. It's
free

.
Sending...
Great! You're subscribed.
100% Privacy. We don't rent or share our email lists.